Thailand Family Holidays
Embark on unforgettable family adventures in the Land of Smiles with our Thailand Family Holidays Tours. Tailored for both excitement and relaxation, these curated journeys ensure every family member, from the youngest to the oldest, discovers the magic of Thailand together. From vibrant cities to tropical paradises, our tours blend cultural exploration, thrilling activities, and serene escapes, creating cherished moments that will last a lifetime.
Thailand in 2 weeks: from ancient temples to tropical paradise
This 14-day Thailand tour promises unforgettable experiences, blending adventure, cultural exploration, and relaxation. You'll uncover the country's hidden gems, beginning with a visit to the vibrant capital of Bangkok, where majestic temples await. Then, you'll journey to Chiang Mai and Chiang Rai, nestled amidst the lush green mountains of the north. Finally, you'll conclude this enriching adventure with a coastal retreat in Phuket, a tropical paradise located in the southern part of the country. Here, you can bask in the sun, explore crystal-clear waters through diving, and unwind on world-renowned beaches.
The Essentials
Price from
Contact us
View details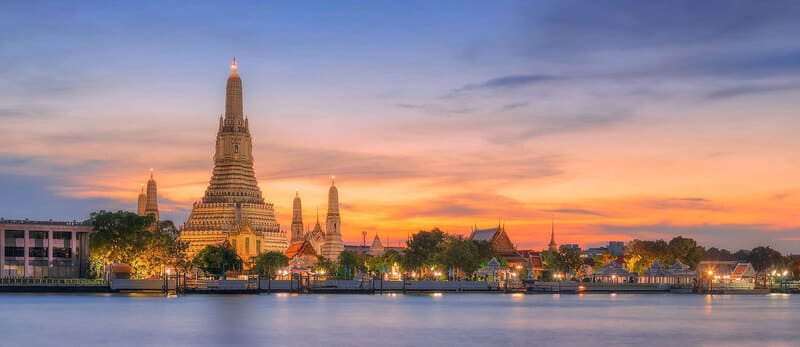 Thailand's majestic landscapes: A 18 days exploration
Embark on an 18-day Thailand adventure like no other, from the vibrant streets of Bangkok to the tranquil mountains of Chiang Mai and Chiang Rai, and finally, a coastal paradise in Phuket. Discover the essence of Thailand in just three weeks.
The Essentials
Price from
Contact us
View details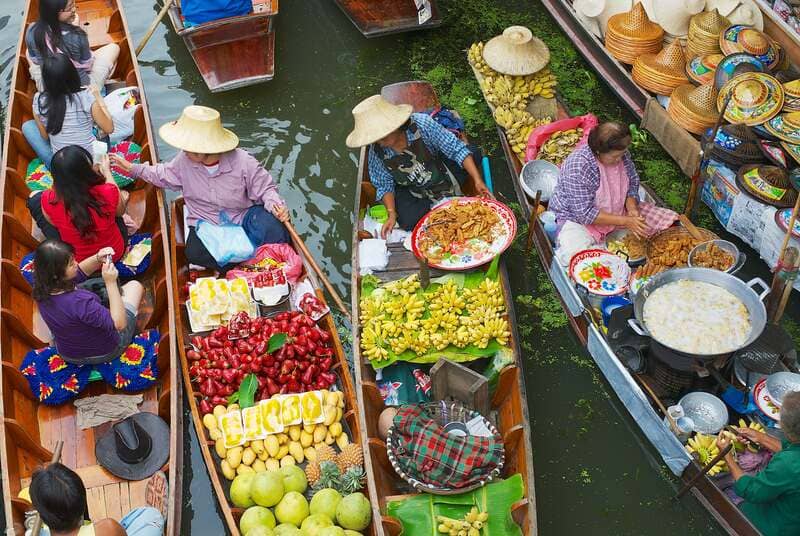 3-week journey of discovery throughout Thailand
Embark on a 3-week Complete Thailand Discovery Tour, exploring the central, northern, and southern regions, encompassing mountains, beaches, city lights, and more for a comprehensive and immersive Thai experience
The Essentials
Price from
Contact us
View details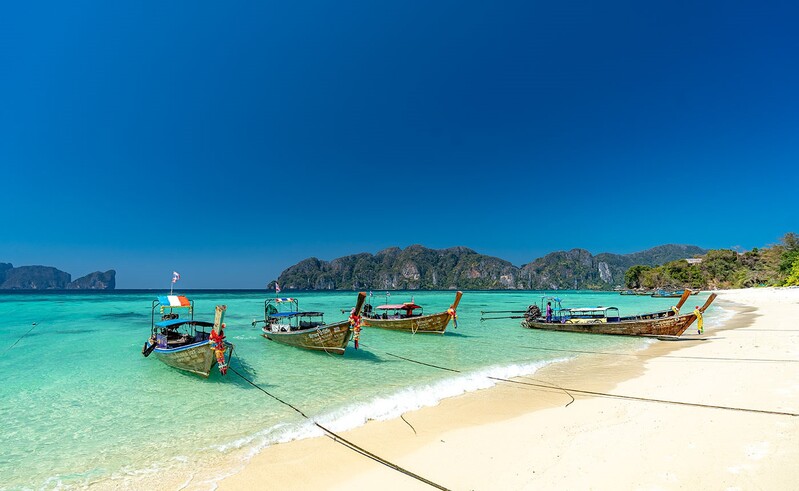 10-Day Trip from Bangkok to Phuket via the Historic City of Ayutthaya
Your 10-day Thailand adventure is an ideal exploration, unveiling the vibrant essence of Bangkok, delving into the rich historical treasures of Ayutthaya, and journeying to the captivating southern paradise of Phuket. This region is renowned not just for its stunning beaches and island landscapes but also for its vibrant culture, bustling nightlife, beach clubs, and an array of water activities, offering everything for the perfect seaside getaway. Additionally, this journey unveils the exquisite flavors of Thai cuisine, inviting you to indulge in a diverse array of delicious culinary offerings that enhance your unforgettable experience with each delightful taste.
The Essentials
Price from
Contact us
View details
Trang VU, 36 years old
Travel Consultant
Need information about planning your trip ?
Considering personalizing your itinerary ?

100% designed to your preferences
Free quote with no commitment