How to get to Cambodia?
Being a country in Southeast Asia, Cambodia, also called the "land of the Khmers", is recognized as a mysterious destination that attracts many travelers with its grandiose, miraculous masterpieces, but also with its authentic landscapes. & sumptuous ranging from picturesque mountains to beaches with turquoise waters. Sharing its borders with Vietnam to the south, Laos to the north, and Thailand to the west, Cambodia is accessible in several ways. Discover with us these means of transport to get to Cambodia.
Getting to Cambodia from Asia
Airway
Cambodia has three international airports in Phnom Penh - Cambodian capital, Siem Reap - gateway to the mystical temples of Angkor and Sihanouk city. Air travel to Cambodia remains the most popular choice, especially for travelers staying there for a short period of time.
Cambodia hosts a large number of direct flights from Asian cities. The Thai airlines Thai Airways and Bangkok Airways offer a wide choice of flight schedules from Bangkok. Others like Vietnam Airlines, Singapore Airlines, Korean Air, China Airlines, Jetstar, China Southern Air… offer at least one direct daily flight from Hanoi, Ho Chi Minh, Seoul, Singapore, Taipei, Shanghai, Guangzhou, Kuala Lumpur…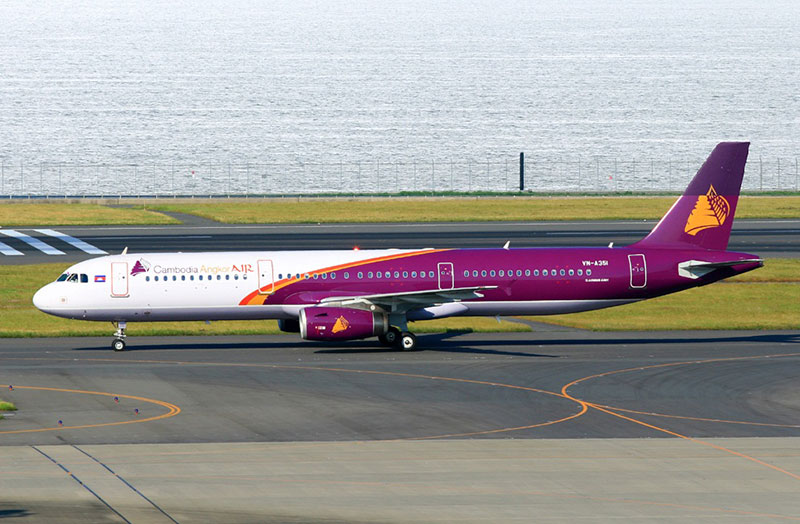 If you want to take a combined Vietnam, Laos & Cambodia trip and are wondering how to get to Cambodia from Vietnam & Laos, below are some suggested air connections between these three countries for your reference:
+ Vietnam Airlines/Cambodia Angkor Airlines - regular direct flight Hanoi or Ho Chi Minh - Siem Reap, Ho Chi Minh - Phnom Penh, Da Nang - Siem Reap and Ho Chi Minh - Sihanouk city (3 times/week).
+ Lao Airlines: regular flight Phnom Penh - Vientiane, Siem Reap - Pakse, and Siem Reap - Luang Prabang.
Riverway
Crossed by the Mekong River and bordered by the Gulf of Thailand, Cambodia is still accessible by river. The crossing points are in Phnom Penh, Koh Kong, Sihanoukville, and Stung Hav.
From Vietnam, there are fast boats connecting Chau Doc to Phnom Penh in 5 hours (1 time/day/one way). We could also opt for a cruise over several days leading to the temples of Angkor or passing by the beaches of Sihanouk, Koh Kong, in order to combine rest, sumptuous landscapes, and means of transport.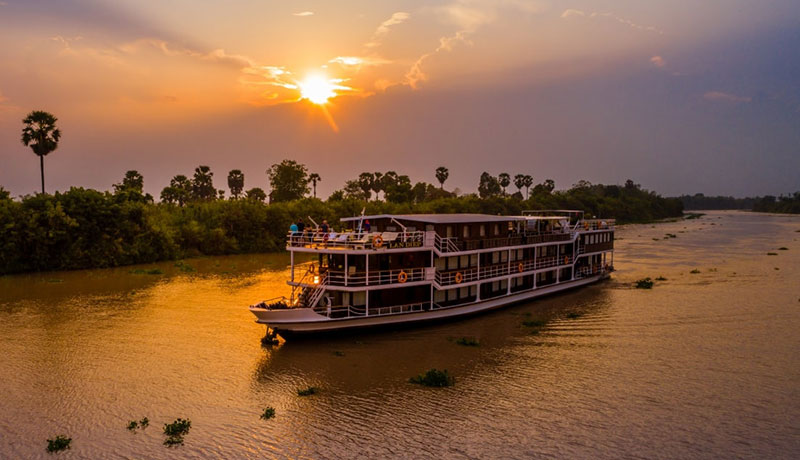 Ground route
The extension to Cambodia by land by car, bus or motorbike is a great experience during a combined trip of two or more countries in Southeast Asia. However, the formalities are slightly more complicated for entry by car. Drivers must be in possession of documents such as registration document, insurance certificate, international and national driving license, customs clearance book and temporary exemption from customs duties. Generally speaking, it is relatively easy to travel to Cambodia by motorbike from Vietnam. But when leaving Laos, corrupt customs officials may ask you to pay additional unofficial fees.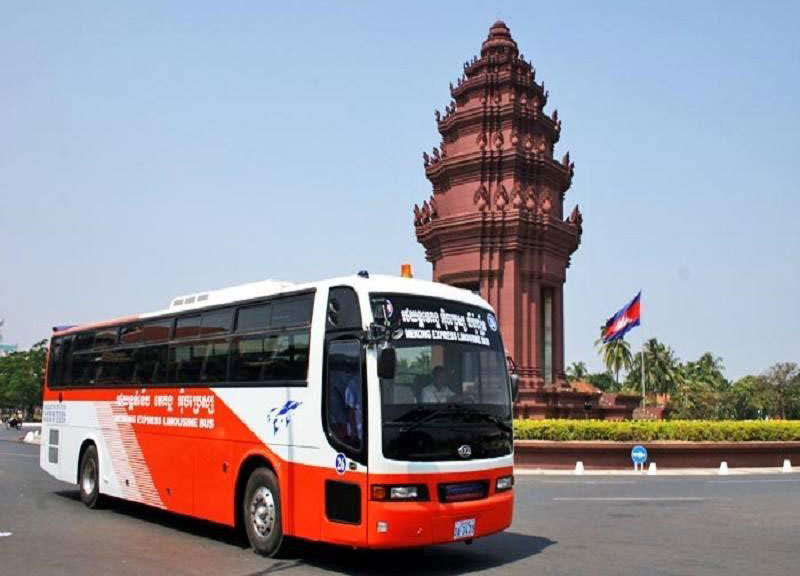 For the bus, from Vietnam, there are several Ho Chi Minh City - Phnom Penh bus schedules. The journey takes around 5-6 hours one way. From Thailand, direct buses from Mo Chit Bus Station in Bangkok to Siem Reap take approximately 7 hours by road. There are two schedules in the morning/day.
From Laos, there are buses at 8:00 a.m. from Siem Reap to Pakse, the journey time is approximately 10 hours. Allow an 8h15 trip to get to the 4000 islands. In all cases, the bus makes stops along the way for toilets and administrative formalities at the border.
Getting to Cambodia from Europe
There is not yet a direct flight connecting European cities and Cambodia. You have to make at least one or two stopovers in major cities in Asia, generally in Southeast Asia such as Bangkok, Ho Chi Minh, Kuala Lumpur, Dubai, Doha, or even Abu Dhabi on the Arabian Peninsula.
In Europe, international flights to Cambodia are mostly served in the capitals of European countries. If you are leaving from France, Paris Charles de Gaulle will be the main choice with several air, rail and land connections from the provinces. Alternatively, Frankfurt and Amsterdam airports are also easily accessible for those in the east or north of France.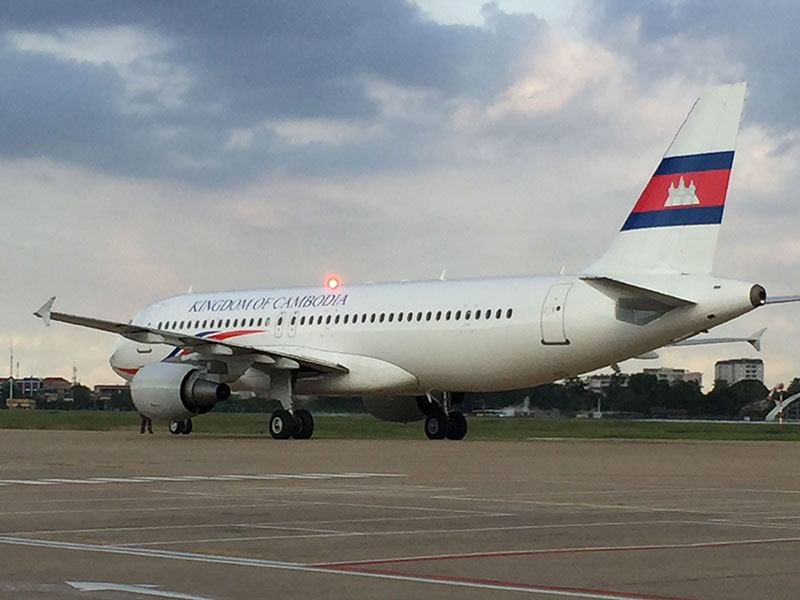 The flight with one stopover lasts approximately 13 hours each way. The one with several stops requires more time, sometimes 30 hours/one way for the cheapest prices. A maximum duration of 13 to 18 hours, including stopovers, is recommended to avoid long transfers and wasted time. Below is a list of carriers that operate flights from France, Switzerland, and Belgium to Cambodia:
+ France/Paris Charles de Gaulle: Air France, Vietnam Airlines, China Southern Airlines, China Eastern Airlines, Etihad Airways, Malaysia Airlines, Thai Airways.
+ Belgium/Brussels Airport: Austrian Airlines, Qatar Airways
+ Switzerland/Zurich Airport: Etihad, Singapore Airlines, Swiss International Air Lines and Thai Airways
Among the latter companies, Thai Airways offers direct flights connecting many European cities and Bangkok, which is only an hour's flight from Cambodia. Otherwise, Vietnam Airlines, Singapore Airlines, and Cathay Pacific are also recommended for short flights.
In general, these tickets cost around 700 euros in return. The price can rise to 1200 euros round trip during the high period from November to March or the end of December. The price varies depending on your choice of dates in low or high season, weekdays or weekends. Some companies such as China Southern Airlines, Emirates, and Qatar offer promotional offers allowing travelers to obtain round-trip tickets for around 500 euros.
Getting to Cambodia from Canada
Currently, no direct flights to Cambodia are possible from Canada. One or more stopovers are therefore necessary. When departing from Eastern Canada, it is best to choose flights via Europe which are normally faster. As for people coming from the west, flights with stopovers in major Asian cities such as Seoul, and Taipei where direct flights to Phnom Penh are operated will be faster and cheaper. The price of these flights from Vancouver is considered cheaper than from Toronto.
Where to buy plane tickets?
These plane tickets can be purchased directly on the carriers' website or via a specialized agency or a comparison site (Skyscanner, Liligo, Opodo, Look Voyages, Go Voyages, etc.). Purchasing the plane ticket from the airline allows you to benefit from direct contact if necessary. When purchasing tickets on the comparator site or via an agency, it is easier to find flights at a suitable time and at an attractive price. However, responsiveness is slow when necessary because you always have to go through an intermediary.
To conclude, several means of transport to get to Cambodia are available to travelers. Each offers great opportunities to enjoy local experiences. It's up to you to choose what suits you best.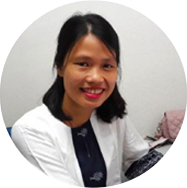 Mrs Duong Thi LAN
Travel Consultant
Have questions about your trips ?
Feel free to ask us !
Voir tous nos conseils pratiques