Our initial greetings
In October 2023, Kampá Tour, a recent addition to the Vietnam Découverte family, embarked on its journey. Recognized as a pioneering travel agency in Vietnam, operating under the main brand Vietnam Découverte since 2010, we have earned our reputation through the delivery of exceptional services and the creation of unforgettable experiences.

Kampá Tour represents a fresh chapter in the pursuit of unparalleled travel experiences. Our primary goal is to engage with a diverse clientele across various markets and expand the range of travel destinations within Asia and beyond. Our agency is fueled by a team of dedicated experts deeply passionate about their homeland (see the team in action at our official office).

At Kampá Tour, we take immense pride in introducing travelers to an AUTHENTIC, DIVERSE, and ASTONISHING Asia.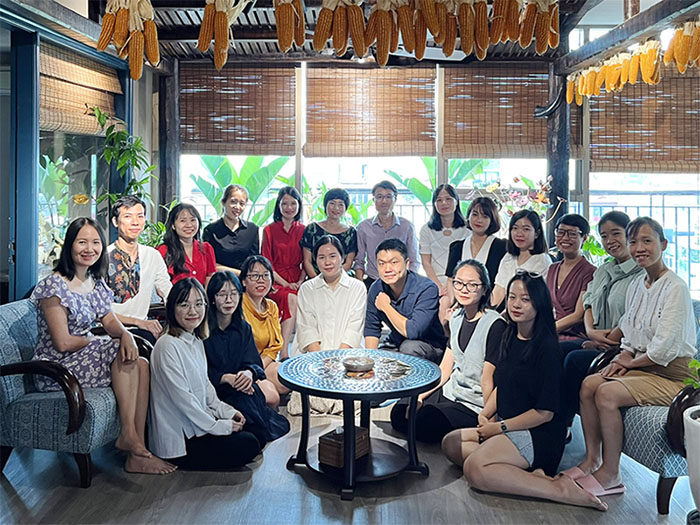 Our traveler stories
We invite you to explore the unforgettable moments of our travelers during their stay, from breathtaking landscapes to heartwarming encounters and unique activities. Feel free to draw inspiration from these photos and videos for your upcoming adventures in Vietnam, and create your own cherished memories!
Multi-Country Combined Tours
Embark on a singular voyage that spans multiple countries through our combined tours. These exceptional journeys flawlessly merge diverse cultures, landscapes, and experiences, weaving together the rich tapestry of Asia's myriad destinations.
Our Most Beloved Tours
Discover the tours that have captured the hearts of our customers. Explore the journeys that have left lasting impressions and garnered rave reviews.
How is your trip organized ?
This video allows you to see how your trip is organized by our agency. We ensure seamless support from your arrival until your departure, ensuring you fully enjoy your journey under the best possible conditions.

Our Distinctive Highlights
13+ years specializing in customized tours

Our consultants are responsive, patient, efficient, and provide precise, relevant information

Our engaging and diverse activities, centered around authenticity and interactions with the local population

Our flexibility in implementing the program on-site.

Our reputable agency, highly recommended by leading travel guides such as Routard and Lonely Planet