Best Time to Go to Thailand - Ideal Seasons for Your Visit
The Northern Region of Bangkok - Three Dominant Seasons
The northern part of Thailand boasts higher altitudes compared to the south, featuring plains and mountains. From November to February, it's the perfect time to explore this region, as it enjoys pleasant temperatures ranging from about 15 to 30 degrees Celsius. During this period, the weather is consistently sunny, and rainfall is minimal. In December and January, occasional northeast monsoons can bring cooler weather to the northern mountains. However, it's not bone-chilling cold, with the lowest temperatures typically hovering around 15 degrees.
The hot season, from March to May, is considered the hottest time of the year, marked by rising temperatures and high humidity levels. During this period, the mercury can climb to 37 degrees, and the sun shines for an average of 7 to 10 hours each day.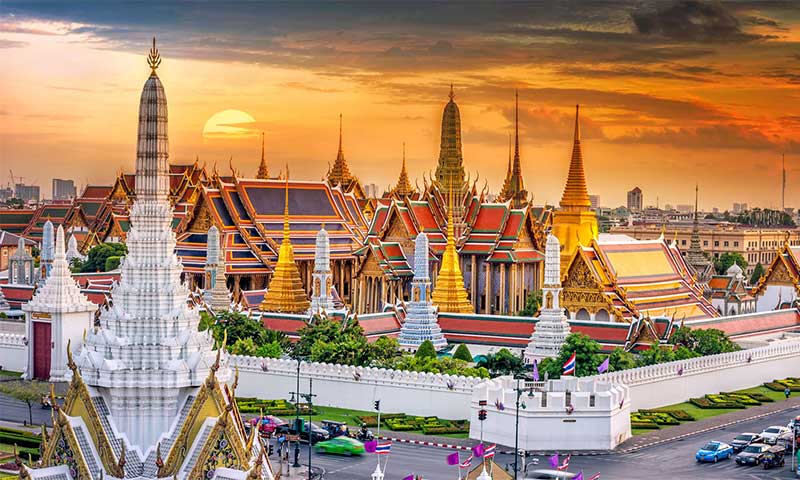 The summer season, affected by the southwest monsoon, extends from May to October, bringing sustained and abundant showers, providing much-needed relief. It's also somewhat hot and humid during this period. The annual rainfall in Bangkok totals 1500mm, with the peak in September reaching 300mm and 210mm in October. In Chiang Mai, due to its higher altitude, precipitation is less significant, with around 200mm in July and August and close to 250mm in September.
Weather conditions vary significantly with altitude. In the far northern region, where altitudes are higher, temperatures are cooler when the monsoons arrive from China and warmer when they come in from the Indian Ocean. For instance, in mountainous areas like Chiang Rai, Chiang Mai, or Mae Hong Son, temperatures drop to 15-18 degrees in the evenings during December and January and rise to 35-38 degrees in the summer months of March to May. In contrast, the plains and high plateaus in other regions experience milder conditions.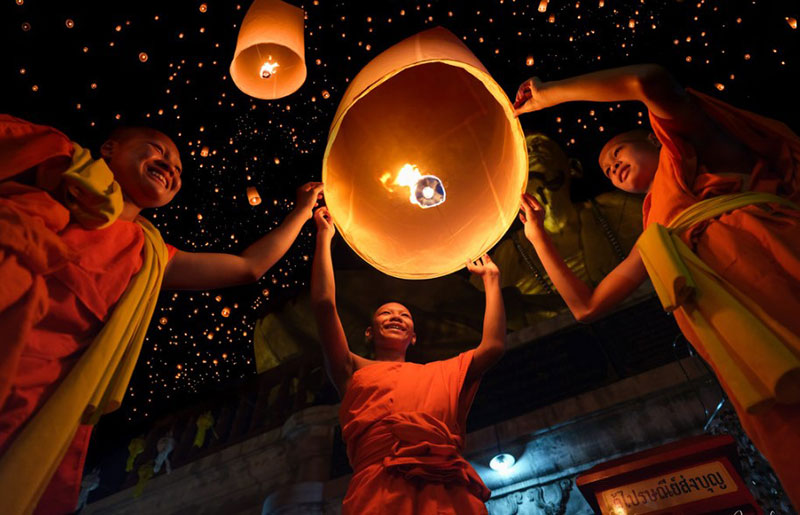 The Southern Peninsula of Bangkok - Two Distinct Seasons
The climate in the southern peninsula is rather equatorial and can be categorized into two primary seasons, which often intermingle.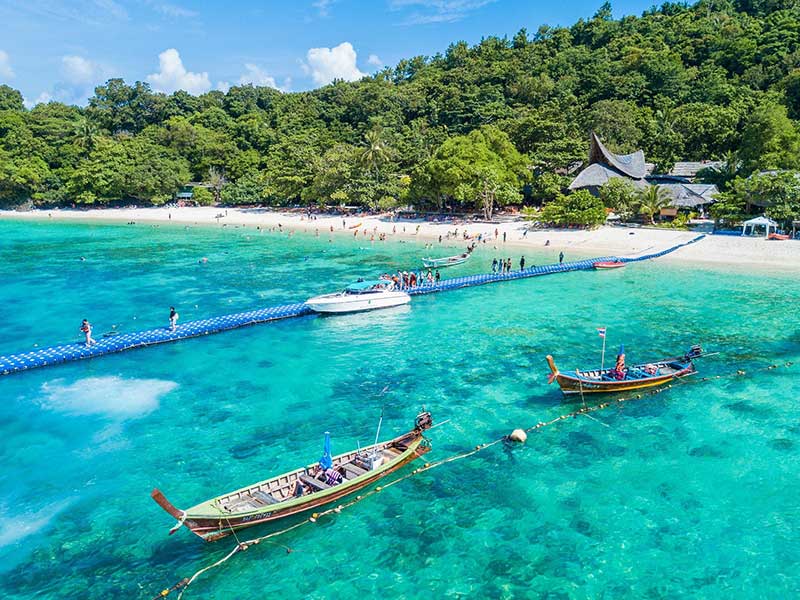 The Andaman Sea coast, located in the southwest of the country and home to well-known beaches like Phuket, Krabi, Koh Phang Nga, Koh Lanta, Koh Lipe, Pattaya, and Koh Chang, experiences a tropical wet climate. From November to March, it's the dry season, characterized by clear skies and rare rainfall. During the rainy season, which begins in April and lasts until October, winds from the Indian Ocean bring hot and humid air, along with a plethora of clouds. September stands out as the wettest month, with average annual precipitation nearing 2200mm. During the monsoon, the sea becomes turbulent, making it challenging to reach the islands by boat.
This region of Thailand is also prone to the passage of numerous cyclones forming in the Indian Ocean to the west. These cyclones are less frequent than typhoons and tend to occur in April-June and October-December. Beaches in Phuket and Koh Lanta, which directly face the Indian Ocean, experience heavier rainfall compared to Krabi or Koh Phang Nga, which are fortunate to be sheltered in the Phang Nga bays.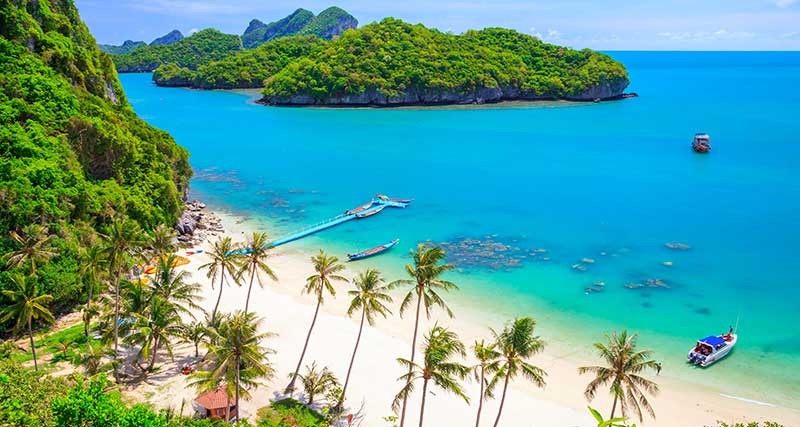 The eastern part of the peninsula, along the Gulf of Thailand, is a suitable destination for visits between January and August. Here, you can explore places like Koh Samui, Koh Pha Ngan, Koh Tao, Hua Hin, Cha Am, and more. If you travel in the summer, from July to August, you may encounter occasional showers, although it's not the rainy season. These showers typically don't last for more than a few hours, and the rest of the day remains sunny.
Between September and December, the rainy season prevails, with frequent and refreshing showers. Typhoons originating from the Pacific may still affect this region, but their intensity is typically reduced after hitting Vietnam and Cambodia. So, if you still wish to visit this coastline between October and December, it's entirely possible.
What is the best time to visit Thailand?
While you can visit Thailand throughout the year, the ideal period falls between December and March, as it represents the most favorable time to explore the entire country. Rainfall is minimal during these months, and daytime temperatures typically range from 28 to 34 degrees Celsius, with cooler evenings. It's worth noting that this period also coincides with local festivals and the peak tourist season in Thailand.
If you have any further questions or need more information, please don't hesitate to contact us.
Also, read for a comprehensive guide on preparing for your trip to Thailand: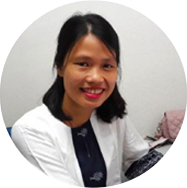 Mrs Duong Thi LAN
Travel Consultant
Have questions about your trips ?
Feel free to ask us !
Voir tous nos conseils pratiques