Cambodia visa 2023: procedures and updated news
If you are planning to travel to Cambodia, it is important to check the visa requirements depending on your situation. Indeed, certain factors can influence the need for a visa, such as the length of your stay and the reason for your trip. Therefore, I recommend that you find out about the Cambodia visa policy in 2023 before your departure. 
To plan your trip with complete peace of mind, do not hesitate to consult our up-to-date information regarding visas and other formalities necessary for your stay in this magnificent country.
1. Do you need a visa for Cambodia?
Most travelers require a visa to enter Cambodia, as the Cambodian government has only granted visa waivers to eight nationalities: Brunei, Indonesia, Laos, Malaysia, the Philippines, Singapore, Thailand and Vietnam. For these countries, the authorized length of stay varies from 14 to 30 days. If you do not hold a passport from one of these countries or from Seychelles, you will need a tourist visa to visit Cambodia.
You can obtain a visa on arrival (VOA) at Siem Reap, Sihanoukville or Phnom Penh airports, or apply for an electronic visa (eVisa) online. According to Cambodia's visa policy, travelers from 220 countries can apply for an eVisa online, but it is available only for tourists and for a maximum stay of 30 days.
If you are from Afghanistan, Algeria, Saudi Arabia, Bangladesh, Iran, Iraq, Nigeria, Pakistan, Sri Lanka, or Sudan, you are not eligible for a VOA and must apply for a visa in advance at the nearest Cambodian embassy in your home country.
Fewer than 10 nationalities need to apply for a visa at an embassy or consulate to visit Cambodia. These are the Aland Islands, the Christmas Islands, the Cocos Islands, French Guiana, French Polynesia, the Isle of Man, Saint Barthélemy, and Sint Maarten.
2. What type of visa for Cambodia?
Tourists wishing to travel to Cambodia have two popular visa types to choose from:
- The tourist visa (T), issued only for tourist purposes. The single-entry tourist visa allows you to stay a maximum of 30 days on site. Its validity period is 3 months from the date of issue.
- The ordinary visa (E), which has the same initial duration as a tourist visa, but can be extended depending on the reason for travel:
The Business Visa (EB) is for business travelers or those who will work in Cambodia long term. This visa can be extended for up to one year.
The Retirement Visa (ER) is for foreign nationals over the age of 55 who are retired and can support themselves without working. This visa can also be extended for up to one year.
The Student Visa (ES) for international students admitted to a Cambodian educational institution. This visa can also be extended for up to one year.
The Job Seeker Visa (EG) is for foreign nationals seeking employment in Cambodia. This visa can be extended for up to six months.
For travelers who plan to stay in Cambodia for tourism purposes, a tourist visa or e-visa can be obtained on arrival or online. However, if you plan to stay more than 30 days, it is recommended to apply for a regular visa before your trip.
3. How to obtain a Cambodia visa?
There are three ways to obtain your visa: the E-visa, the visa on arrival, and the visa requested at the Embassy.
3.1 How to obtain the Cambodia e-visa?
E-visa for Cambodia
Since 2006, it has been possible to obtain a visa for Cambodia online. The site https://www.evisa.gov.kh is the ONLY OFFICIAL SITE allowing you to apply for a Cambodian e-visa. All other sites are considered fraudulent.
The tourist visa (class T) is the only Cambodian visa issued online. Obtaining an e-visa for Cambodia is easy and quick with the following steps:
Complete the e-visa application form on the official government website, attaching a digital photo of your passport and a passport photo.
Pay the application fee online with your debit or credit card. The price of a Cambodia eVisa is USD 30, plus a USD 6 processing fee.
Wait for your e-visa application to be processed. This will take approximately three business days.
Receive confirmation of your Cambodia e-visa.
Travel to Cambodia and present your e-visa on arrival, either in printed form or on your smartphone or tablet.
It should be noted that the Cambodian e-visa is only issued at three international airports (Siem Reap, Phnom Penh, Sihanoukville) as well as four land border crossings (Cham Yeam - Koh Kong, Poi Pet - Banteay Meanchey, Bavet - Svay Rieng, Tropaeng Kreal Border Post - Stung Treng). Other border crossings do not support electronic visas.
Updated from January 2023: Starting January 10, 2023, all travelers will be able to apply for an electronic visa certificate (Visa Type E) to enter Cambodia. However, to be eligible, you must meet specific requirements and ensure that the purpose of your travel matches that for which the visa was granted. [fuente] 
3.2 How to obtain a visa on arrival in Cambodia?
Unlike some other countries, Cambodia offers a true visa-on-arrival service, meaning you don't have to apply for anything in advance. All you need to do is fill out an immigration form by submitting the following documents:
A recent photo
A valid passport, which is valid for at least 6 months from the date of entry and which has 2 blank pages.
An immigration form
30 US dollars for visa fee on arrival
You can fill out the immigration form when you arrive at the airport (or you can get it on the international flight to Siem Reap or Phnom Penh) or at a border post. If you want to fill out the form before landing, you can contact the airlines or bus companies for the form.
Go to the "visa application" counter to submit the necessary documents and receive your Cambodian visa on site.
Visa on arrival is simple and convenient
Visa on arrival allows entry by:
All international airports in Siem Reap, Phnom Penh, Preah Sihanouk
Land border posts: Bavet, Preyvor, Phnom Den, Prek Chak, Yadav, Trapaing Plong, Trapaing Sre, Banteay Chakrey, Kaom Samnor, Koh Rokar (for travel between Cambodia and Vietnam), Dong Kralo/Trapaing Kriel (province of Stung Streng) for travel between Cambodia and Laos, Poipet, O Smach, Chorm, Cham Yeam, Prom, Daung (for travel between Cambodia and Thailand)
River border posts: Phnom Penh, Oknha Mong, Sihanoukville & Stung Hav.
Please note: Customs agents may add a $3-$5 expedited processing fee at land and river border crossings. It is therefore recommended to obtain your visa on arrival if you are traveling to Cambodia by air.
3.3  How to obtain a classic visa at the Embassy before departure
It is possible to apply for a Cambodia visa in advance by contacting the Cambodian Embassy or Consulate in your country. To make this request, you can follow the following steps:
Locate the nearest embassy/consulate by consulting the list available on this site.
Contact the embassy/consulate or visit their website to learn more about the visa application process and requirements.
Prepare the required documents. There will usually be a list of documents on the website.
Appear at the Embassy/Consulate in person or send the request by mail, depending on their specific needs.
When applying for a Cambodia visa, you will need to present the following documents:
A printed and duly completed visa application form with a recent passport photo pasted on it.
Your passport, must be valid for at least another six months and have at least one blank visa page.
A round-trip ticket.
Cash in US dollars to pay the visa fee (30 USD for a tourist visa (Visa Type T) and 35 USD for a regular visa (Visa Type E)).
Any other documents required by immigration officials, such as a cover letter or invitation letter.
Cambodia visa obtained directly from the Embassy
To apply for a visa for Cambodia by mail, it is essential to send the documents by registered mail with acknowledgment of receipt, accompanied by a pre-stamped envelope, a booklet of 10 20g stamps for returning the passport, as well as than a "registered receipt with AR" slip filled with the name and address of the recipient.
The processing time is generally 48 business hours for visa applications made in person at the Embassy and 7 to 10 business days for visa applications sent by mail. If you have not received your visa after 10 days of application, it is advisable to contact the Embassy directly.
4. How to extend the Cambodia tourist visa?
If you wish to stay in Cambodia for more than 30 days, it is possible to extend your visa at the Immigration Department in Phnom Penh. If you have a 30-day tourist visa, you can extend it once for another 30 days at a cost of $30 to $50. If you have a regular visa (class E), you can extend it for 1, 3, 6, or 12 months for a cost ranging from $30 to $300 depending on the length of the extension.
At the moment, it is not possible to renew your Cambodian visa online. To apply for an extension, you must go to the Immigration Department in Phnom Penh. It may take up to 2 weeks to process your request.
Where to extend the visa for Cambodia?
Adress: Immigration Department - 322, Russian Federation Boulevard, opposite Phnom Penh international Airport [mapa]
Hours: open Monday to Friday from 7:30 a.m. to 11 a.m. and from 2 p.m. to 5:30 p.m.
Telephone: + 855 (0)88 514 2222 (visa extensions), + 855 (0)97 314 0999 (exit visas)
Documents for Cambodian visa extension
The documents needed to extend your Cambodian visa are:
a passport valid for at least six additional months with a blank page in your passport,
renewal fees in US dollars,
any additional documentation required for your visa extension type, such as a letter of employment.
If you want to extend your Cambodia visa, the easiest way is to contact one of the many local travel agents. These professionals take care of all the formalities for you, and the extension process usually takes between three and ten business days.
5. Cambodia visa overstay
It is crucial to respect the dates indicated on your visa, as overstaying incurs a penalty fee of USD 10 per day late. After 30 days of exceeding, you will still have 7 days to leave the country, but additional fines will be applied.
We strongly advise against overstaying, as this may result in problems for future travel, such as entry bans into the country. To avoid any complications, it is essential to plan your trip accordingly and ensure that you respect your visa dates.
6. How to obtain a Cambodia visa from Vietnam?
Many travelers choose to extend their stay by extending to Cambodia after their visit to Vietnam, thanks to its geographical proximity. This extension can be done either by air, by taking a short direct flight from Ho Chi Minh to Siem Reap or Phnom Penh, or by the river by going up the Mekong by boat to Phnom Penh.
To obtain your visa, you can opt for a visa on arrival, an E-visa, or a visa at the embassy. We always recommend opting for a visa on arrival, which is easier and quicker to obtain.
If you are traveling by plane to Cambodia, you will need to fill out a form available at the entrance, go to the counter to present your documents, and pay a fee of USD 30 for a single entry tourist visa for a stay of 30 days.
Cambodia visa formalities are even simpler if you take the fast boat from Vietnam, as the crew takes care of it for you. You will only have to give them your passport, two photos, and 34 USD and the procedure will only take fifteen minutes.
Our last words 
In summary, by planning your visa for Cambodia well before your trip, you will be able to easily enjoy a wonderful stay in this country without administrative hassles. If you would like to know more about the Cambodia visa or if you have specific cases that have not been covered in the article, do not hesitate to ask us your questions in the comments or contact us by leaving a message for ask for information.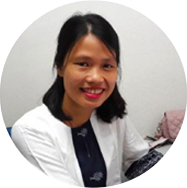 Mrs Duong Thi LAN
Travel Consultant
Have questions about your trips ?
Feel free to ask us !
Voir tous nos conseils pratiques