Laos Tours
Embark on a journey through the enchanting landscapes and cultural marvels of Laos with our captivating Laos tours. Nestled in the heart of Southeast Asia, Laos offers a serene escape from the hustle and bustle of modern life. Our tours are meticulously designed to provide you with a unique blend of natural beauty, ancient heritage, and the warm hospitality of the Laotian people.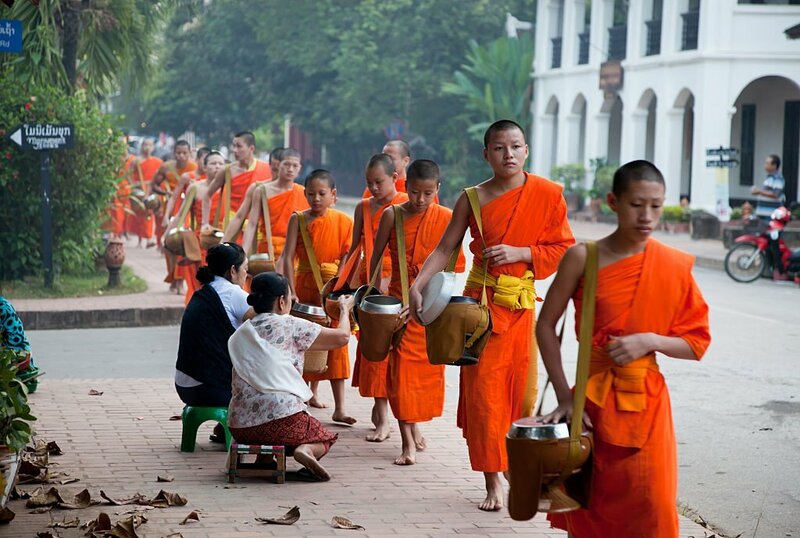 All Laos Tours
Discover the captivating landscapes and cultural wonders of Laos with our carefully curated selection of tours. Explore the unique traditions, serene beauty, and hidden treasures that define Laos. With our tailored tours, every step is an invitation to experience the extraordinary, allowing you to uncover the richness of Laos in every moment.
Highlights of Laos 5 days
Set out on an enthralling 5-day voyage starting from the enchanting city of Luang Prabang and concluding in the vibrant capital, Vientiane. This thoughtfully crafted itinerary provides a thorough exploration of the region's cultural and natural wonders. It's a well-structured program intended to enable you to discover the country's key landmarks, such as the remarkable cultural and historical monuments found in Luang Prabang and Vientiane.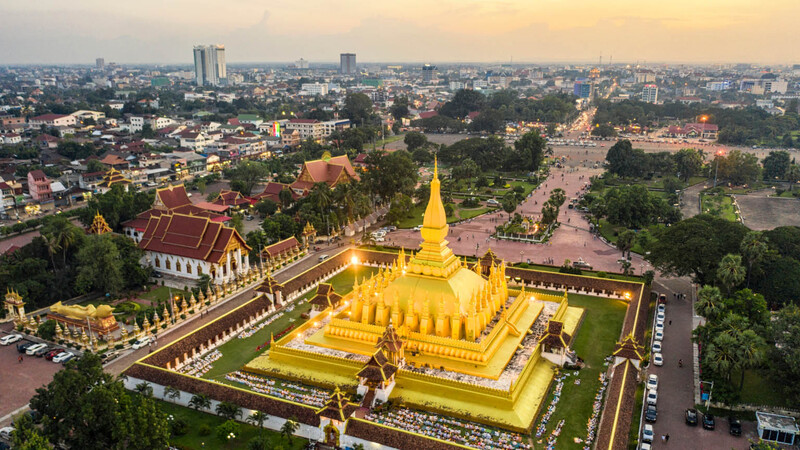 A week in Laos: Exploring serene Southeast Asian country
Explore the picturesque landscapes and cultural wonders of Laos on our 7-day journey. Discover the serene beauty of Luang Prabang, from its historic city to breathtaking waterfalls. Immerse yourself in adventure with kayaking and spelunking in Vang Vieng, then travel to the charming capital city of Vientiane. An unforgettable week awaits in Southeast Asia.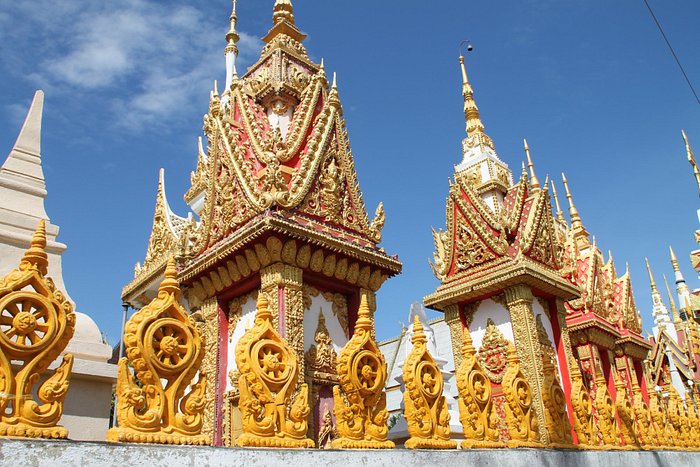 Laos with Family 12 Days
Embark on a 12-day family trip to the land of elephants, an exquisite destination for you and your loved ones to explore the authentic beauty of ancient Indochina. Your journey through Laos will feature child-friendly activities, ensuring quality family time.
Combined Tours
For a combined tour of Cambodia, Thailand, Laos, and Vietnam, why not explore these enchanting destinations in a single journey? Cambodia offers the iconic Angkor temples and a rich historical legacy, while Thailand's cultural diversity and natural beauty make it a must-visit. Laos is known for its authentic and serene atmosphere, and Vietnam presents a diverse cultural tapestry and stunning landscapes. These countries are well-connected, allowing you to seamlessly move between them. You can easily travel from Cambodia to Thailand, Laos, and then Vietnam, or arrange your itinerary to suit your preferences. Here, we present some ideas for your combined tour of Cambodia, Thailand, Laos, and Vietnam.
Explore 3 Indochina countries in a 20-day journey
Experience a 20-day journey like no other as you traverse Hanoi, Halong Bay, Hoi An, Ho Chi Minh City, the Mekong Delta, Phnom Penh, Siem Reap, and Luang Prabang. Discover the heart and soul of Vietnam, Cambodia, and Laos with a meticulously curated itinerary. From the bustling city streets to serene natural wonders, this adventure offers a diverse range of experiences. Embark on this unforgettable expedition through Southeast Asia.
Trang VU, 36 years old
Travel Consultant
Most frequently asked questions
1. What is the 'customized travel' option?
2. How can I book my trip?
3. What is the price of the trip?
4. Can I make changes to the itinerary?
5. How can I make payments on-site? Which currencies are accepted?
6. When and how is the balance of the trip paid?
7. What are the payment terms?