Thailand Visa 2023 Update: Latest Formalities and News
Thailand ranks among the top ten most visited countries globally and stands as one of the most accessible destinations in Asia, thanks to its simplified entry procedure. If you are considering a trip to the Land of Smiles, one of the initial questions you should ask yourself is whether you need a Thai visa.
However, it is essential to note that Thai visa requirements can be confusing and subject to frequent changes. In this article, we will delve into the various types of Thai visas, the latest guidelines, and all the essential information you may require.
Do I Need a Visa for Thailand
To enter Thailand, a visa is required unless you are a citizen of one of the countries exempt from this requirement.
Thailand allows citizens of France, Belgium, Switzerland, Canada, and around fifty other countries to enter Thailand without a visa for a stay of up to 30 days. Between October 1, 2022, and March 31, 2023, this exemption period was extended to 45 days, aiming to promote tourism during the post-Covid period.
However, starting from April 1, 2023, the visa exemption period for these nationalities reverts to the previous 30-day duration. This means that there is no longer a 45-day visa exemption at that time. Therefore, Francophone travelers and citizens of countries benefiting from the visa exemption must now obtain a visa for Thailand before their departure if their trip exceeds 30 days.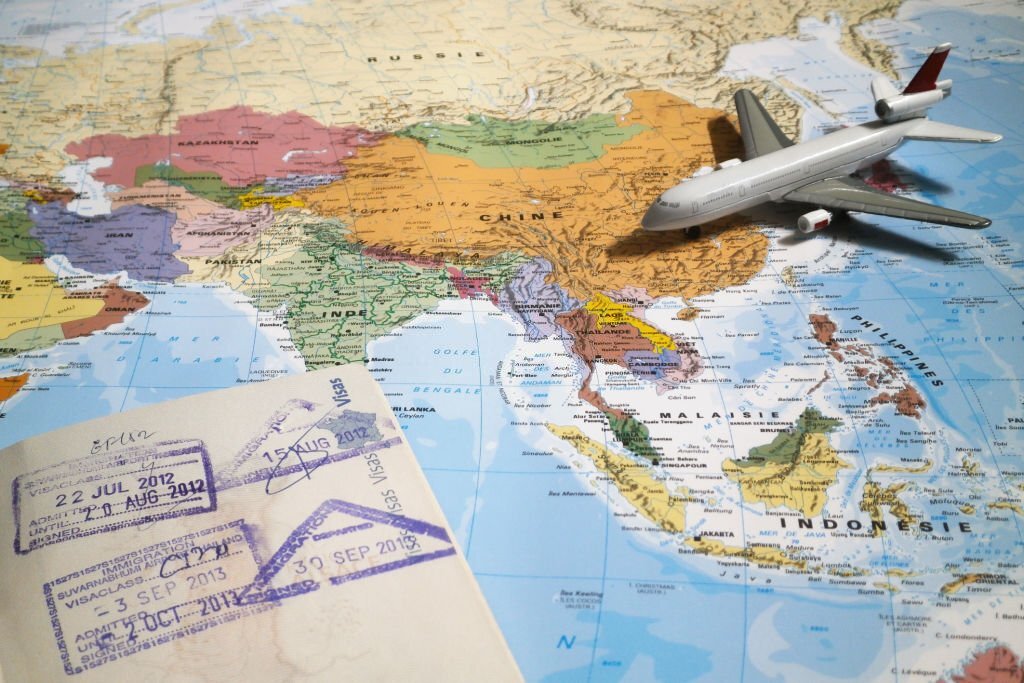 In the absence of a new decree promulgated concerning the extension of visas in Thailand, staying in the Land of Smiles without a visa becomes less favorable compared to its neighboring country, Vietnam. Indeed, Vietnam has just increased the visa exemption period from 15 days to 45 days for countries benefiting from this exemption, including citizens of France, starting from August 15, 2023.
When Should You Apply for a Thai Visa?
The Thai Embassy allows you to initiate visa formalities up to 90 days before your departure. The processing time for a Thai tourist visa depends on the embassy or consulate where you apply. Typically, it takes between 5 and 10 business days once they receive your complete application, although some diplomatic missions claim to issue visas in as little as 2 business days.
However, since there is no predetermined duration, it is recommended to apply at least two weeks before your intended travel date. Planning ahead for your visa application will ensure you obtain it with peace of mind, guaranteeing a secure arrangement for your stay in Thailand.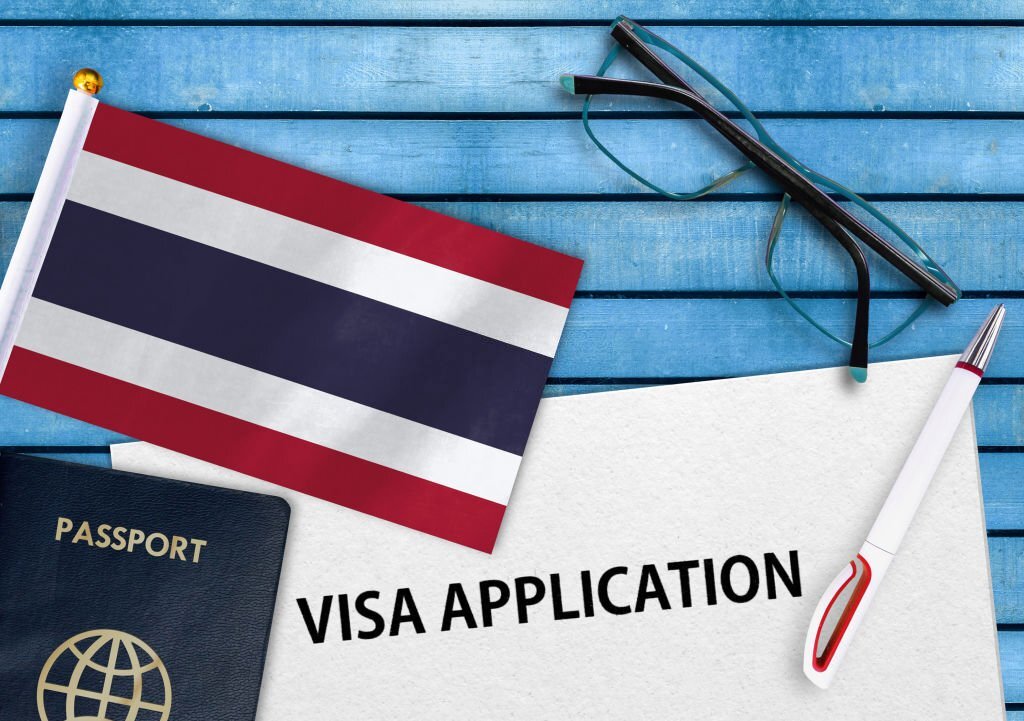 There are different types of Thai visas you can apply for, but eligibility also depends on your nationality, which can make the process easier or more complicated based on your country of origin. Please explore the options below:
The electronic visa or E-visa, which is issued online through the Thai immigration website.
Visa on Arrival (VOA) available at entry points.
Traditional visa issued directly by Thai Embassies in your country of residence.
This diversity of options streamlines the visa application process and allows you to choose the method that best suits your needs to fully enjoy your trip to Thailand.
Thailand E-Visa: A Convenient Way to Obtain Your Visa
The electronic visa, or e-visa, is an option that allows foreign nationals from certain countries to apply for, monitor, and pay for their visa online without the need to visit a Thai embassy or consulate.
Since November 1, 2023, the Thai e-visa can be applied for online in 23 countries worldwide. The application process can be completed through the official Thailand e-visa website, and once the e-visa application is approved, a confirmation email will be sent to applicants. It's important to note that passport holders from these 23 countries are required to print a copy of the confirmation email to present to airline staff and Thai immigration officials when traveling to Thailand.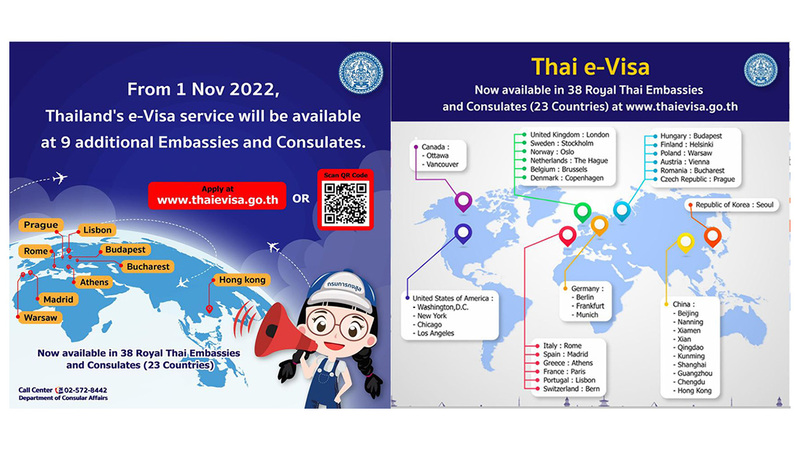 Currently, this is the easiest way to obtain a visa and plan your vacation in Thailand. The Thailand e-visa grants access to the following two popular tourist visas, both of which allow entry to Thailand by air, land, or sea.
Single-Entry Tourist Visa
The single-entry tourist visa allows foreign nationals to come to Thailand for tourist, leisure, or medical purposes with only one entry permitted. Once they enter the country, visa holders are allowed to stay for 60 days. If desired, this stay can be extended for an additional 30 days by visiting a local Thai immigration office.
This visa is valid for 3 months from the approval date, which means that individuals who have received approval have a 3-month window to enter Thailand. Once in the country, they can enjoy their 60-day stay, providing them with an opportunity to plan their trip in advance.
Multiple-Entry Tourist Visa
The multiple-entry tourist visa allows foreign nationals to have unlimited entries into Thailand over a period of 6 months. This type of visa is issued to individuals who wish to visit the country for tourist, leisure, or medical purposes. Visa holders of multiple-entry visas have the option to stay in Thailand for up to 60 days per visit.
One of the significant advantages of this Thai visa is that travelers can leave the country and return without the need to worry about obtaining another visa. It is ideal for those who wish to use Thailand as a central point for visiting various countries in Southeast Asia. Furthermore, the stay period can also be extended by 30 days by visiting a local immigration office.
Thailand Visa on Arrival (VOA)
The Visa on Arrival (VOA) is an entry program that allows citizens of these 19 listed countries and territories to enter Thailand at entry points without needing to apply for a tourist visa at a Thai embassy in their own country. However, when arriving in Thailand, you may encounter long queues at the airport to obtain this visa.
With the VOA, individuals can stay in the country for a maximum of 15 days. If a tourist plans to stay for more than 15 days, they can apply for a tourist visa at the immigration office. Here is a list of immigration checkpoints where you can obtain the Visa on Arrival.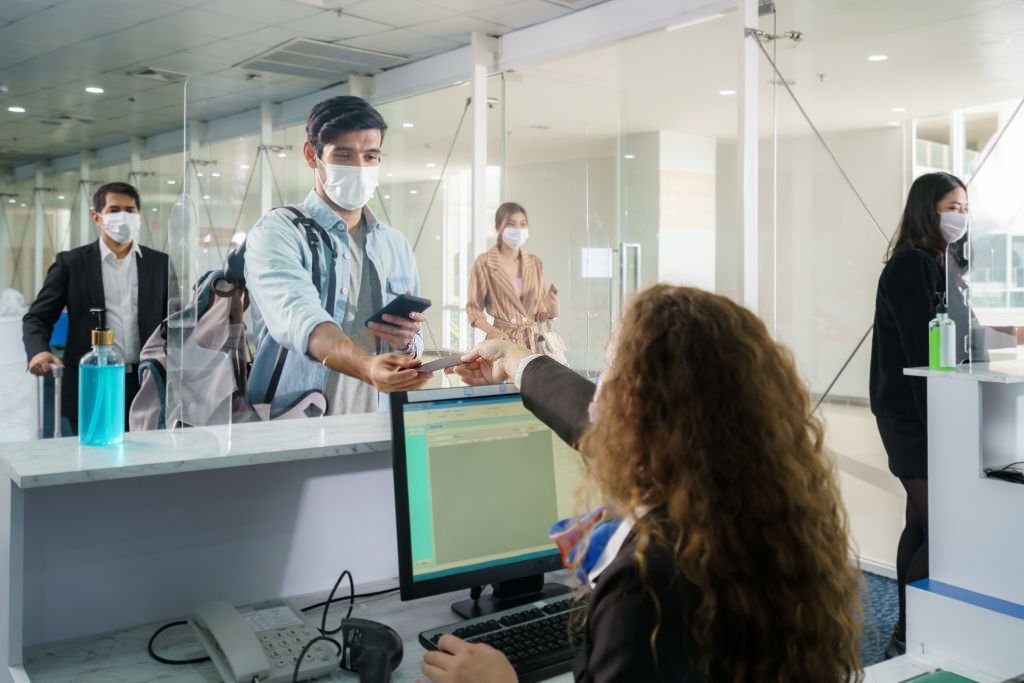 To receive a Visa on Arrival, a traveler must meet the following conditions:
Properly fill out the application form (available at designated entry points in Thailand, as indicated below).
Provide a recent photo.
Show proof of sufficient funds: 10,000 Baht per person and 20,000 Baht per family accordingly.
Have a passport with at least 1 month of validity and at least 2 blank pages.
Possess fully paid and usable transportation tickets within 15 days from the entry date.
Pay the fee of 2,000 Baht (in Thai Baht cash only, non-refundable).
You may be asked to present your flight ticket upon entry into Thailand. If you do not have an airline ticket to prove that you will depart Thailand within 15 (or 30) days of entry, entry will most likely be denied.
Classic Visa Application at the Embassy
Foreign nationals who are not eligible for the previous types of tourist visas can apply for a visa for Thailand at the nearest Thai embassy or consulate. In this case, they will receive a visa stamped in their passport before their trip but will have to go through a cumbersome application process.
The required documents to apply for a Thai visa are as follows:
Your passport (original and photocopy): valid for six months after the date of departure from Thailand.
A recent passport-sized photograph.
Proof of residence.
Details of your arrival and return flights.
A copy of recent bank statements, signed and stamped by the bank, showing a balance of at least 1,000 euros for an individual account and 2,000 euros for a joint account. If applying for a multiple-entry visa, six months of statements with 5,000 euros are required.
A list of your accommodations during your stay or an invitation letter if you are staying with a friend or relative.
To obtain your visa, you will need to present the required documents and pay the fees, which vary depending on the type of visa and your country of origin. Once your visa is approved, a visa sticker will be affixed to your passport, which you will need to present to Thai immigration officials upon your arrival in the country. Applying for a visa at the Thai embassy or consulate is also the standard process for obtaining long-term visas.
Apart from these two methods mentioned above for handling the formalities yourself, it is also possible to obtain a visa through specialized agencies for an additional fee.
What is the Cost of a Visa for Thailand?
The single-entry tourist visa costs $40 and allows you to stay for 60 days in the country. The multiple-entry tourist visa, which permits stays of up to six months in the country (with a maximum of 60 days per entry), costs $200.
As for the Visa on Arrival in Thailand, its price is 2,000 THB (approximately $60) and must be paid at the service counter at the immigration checkpoint at entry points. Payment must be made in cash, and only the local Thai currency (Thai Baht) is accepted.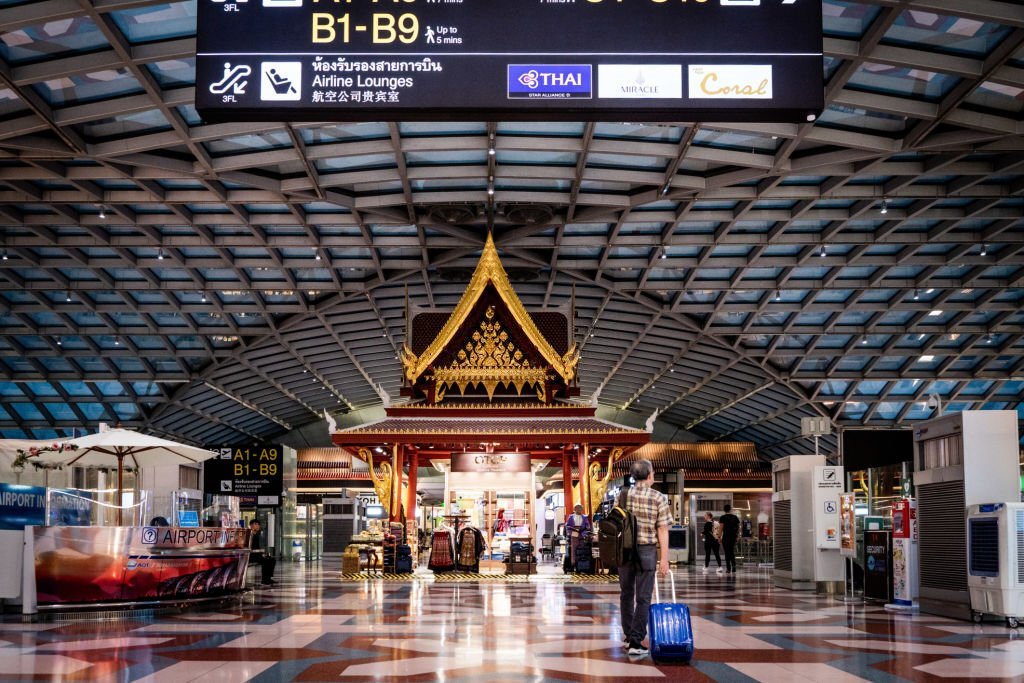 If you wish to extend your stay in Thailand, it is possible, except for holders of a Thai visa on arrival. Visitors with a tourist visa can extend their stay in the country by 30 days by visiting a local Thai immigration office. This extension costs 1,900 Thai Baht (approximately $55) and must be paid in the local currency (Thai Baht).
Therefore, consider exchanging your money for local cash as soon as you arrive at the airport or border. Learn more about the Thai Baht and how to exchange Thai currency.
How to Obtain a Long-Term Visa for Thailand?
Thailand offers a variety of long-term visas for foreigners wishing to stay in the country for an extended period. Here are the main long-term visas available:
Retirement Visa in Thailand
Foreigners aged over 50 can apply for a retirement visa to live in Thailand. The applicant for this visa must be able to provide proof of regular income and deposit a sum of money into a Thai bank account, in addition to having health insurance. There are two types of retirement visas:
Thailand Non-Immigrant O-A Visa
Holders of this type of visa are allowed to stay in Thailand for one year without the intention to work. To be eligible for a Thai retirement visa O-A, the following financial conditions must be met:
A security deposit of 800,000 THB in a Thai bank account, to be made 2 months before the visa application.
A monthly income of 65,000 THB.
A combination of the security deposit and an annual income of 800,000 THB.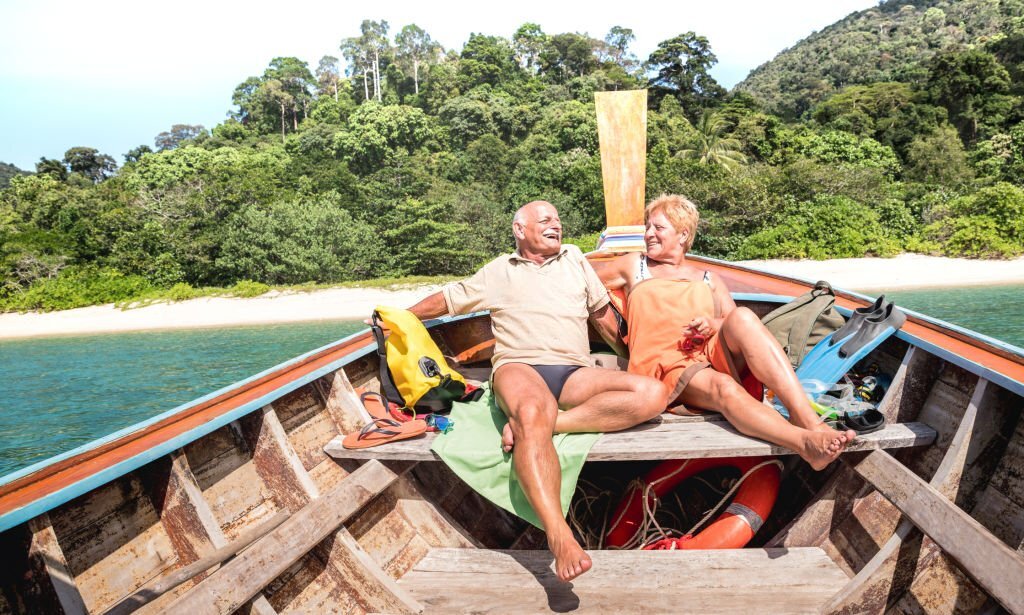 Also known as the 10-year retirement visa, it is available to citizens of 14 countries: Australia, Canada, Denmark, Finland, France, Germany, Italy, Japan, Netherlands, Norway, Sweden, Switzerland, the United Kingdom, and the United States of America.
Holders of this type of visa are allowed to stay in Thailand for 5 years each time (total of 10 years), without the intention to work. The financial conditions for this visa are as follows:
A security deposit of at least 3 million THB in a Thai bank account.
An annual income of at least 1.2 million THB.
Thai Work Visa
Tourists are not allowed to work in Thailand. If they wish to work, they must have their visa modified to a non-immigrant B type visa. All foreigners interested in working in Thailand must obtain a Thai work permit as well as a Thai work visa. To obtain a work permit, a company, foreign government, or any other organization in Thailand must apply on behalf of the visa applicant. Once granted, the work visa can be applied for.
The work visa is available as a single-entry for 90 days or as a multiple-entry visa for one year. Interested individuals can apply for this visa at the Thai embassy or consulate in their home country. In cases where they are already in Thailand, they can apply through the immigration service.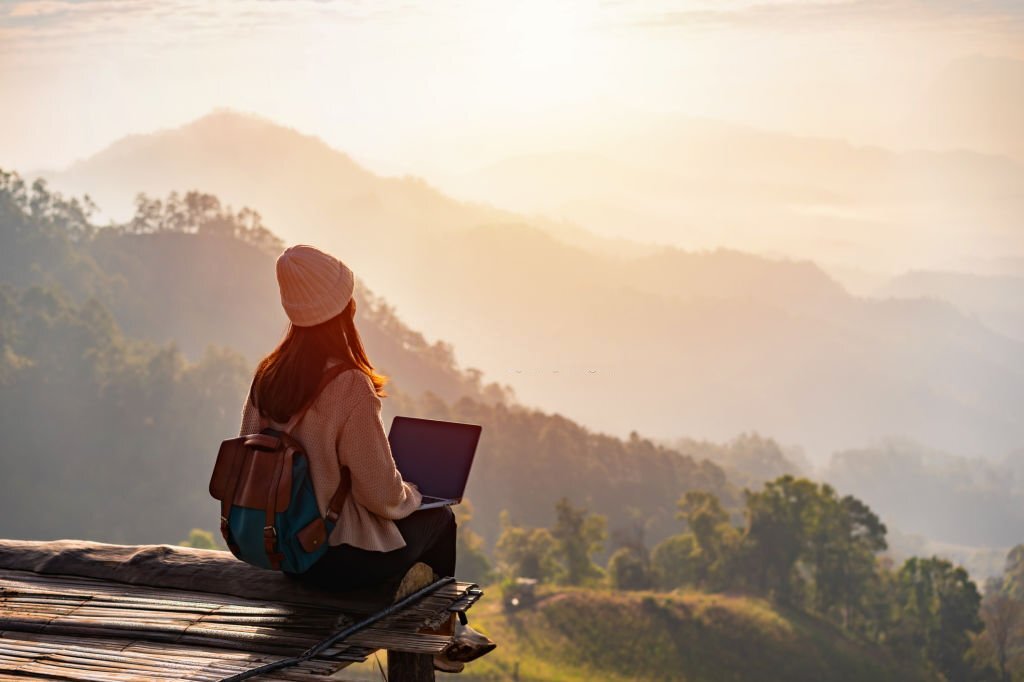 Thailand Elite Visa
The Thailand Elite Visa is open to individuals aged 20 and above, regardless of their nationality, with a focus on wealthy individuals, entrepreneurs, and retirees. Membership fees must be paid by applicants, and depending on the chosen package, you can extend your Thailand Elite visa for 5, 10, or 20 years.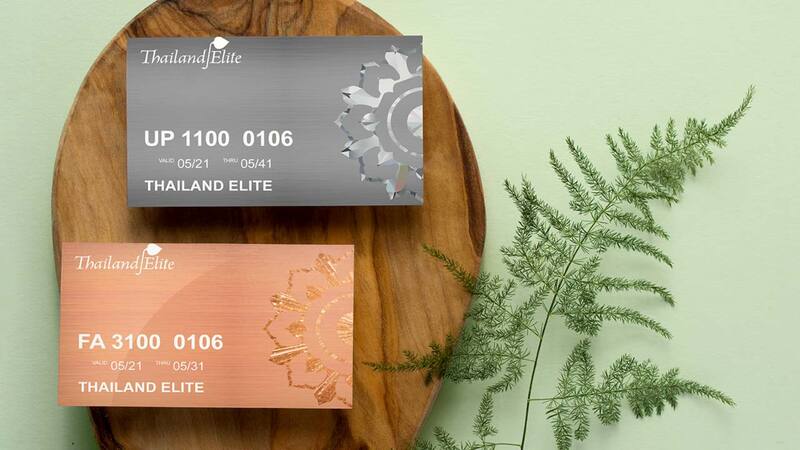 The cost of the Thailand Elite Visa can vary based on the selected package, ranging from 600,000 Thai Baht for a 5-year visa to 2 million Thai Baht for a 20-year visa. There are seven types of Thailand Elite Visa programs that offer basic features such as airport service (escort on arrival and departure, personal assistance at immigration, and access to executive lounges), government concierge service, and a 24-hour contact center. Additionally, the Thailand Elite Visa offers a multitude of benefits to its holders, including multiple-entry visas and exclusive discounts on hotels, golf courses, and spas.
The visa also includes assistance with driver's license applications, work permits, and visa extensions, making it an ideal choice for retirees and long-term residents.
What Are the Risks of Overstaying Your Visa in Thailand?
It is essential to abide by the validity period of your visa or stay permit. Fines of 500 Thai Baht per day can be imposed for overstaying, up to a maximum of 20,000 Thai Baht.
Even though the idea of simply 'paying the fine at the airport' for a few days of overstaying may seem tempting, it could lead to problems if you plan to return to Thailand and if an overstay stamp is placed in your passport. The best advice is to strictly adhere to the duration of your visa.
Under Thai law, overstaying your visa can result in detention, fines, and deportation at your expense. Additionally, you may be barred from entering Thailand for a period of up to 10 years.
In conclusion,
The Thai visa offers a variety of options tailored to different needs and situations. Before applying for a visa, make sure to understand the specific requirements and provide all the necessary documents. Feel free to contact us for up-to-date information and guidance on the application process.
By planning your trip in compliance with Thai visa rules, you'll be able to fully enjoy all the wonders this beautiful country has to offer. Whether your stay is short or long-term, Thailand will welcome you with open arms to provide you with an unforgettable experience.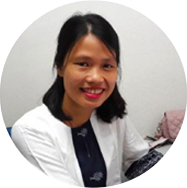 Mrs Duong Thi LAN
Travel Consultant
Have questions about your trips ?
Feel free to ask us !
Voir tous nos conseils pratiques