Tips for a Successful Trip to Thailand
For a long time, Thailand has been attracting travelers from all over the world as a captivating destination with diverse facets. While enthusiasts of tourism will choose it for its diverse landscapes: paradisiacal beaches, bustling deltas, lush mountains... shopping aficionados will head to Bangkok, the bustling capital. Join us in this article to plan your trip to this thriving country effectively.
Visa
All travelers coming to Thailand for less than 30 days enjoy a visa exemption. Upon your arrival at the airport or border, the immigration officer will stamp your passport, granting you the right to stay in Thailand for 30 days. They may also check your round-trip airline tickets to confirm the duration of your stay.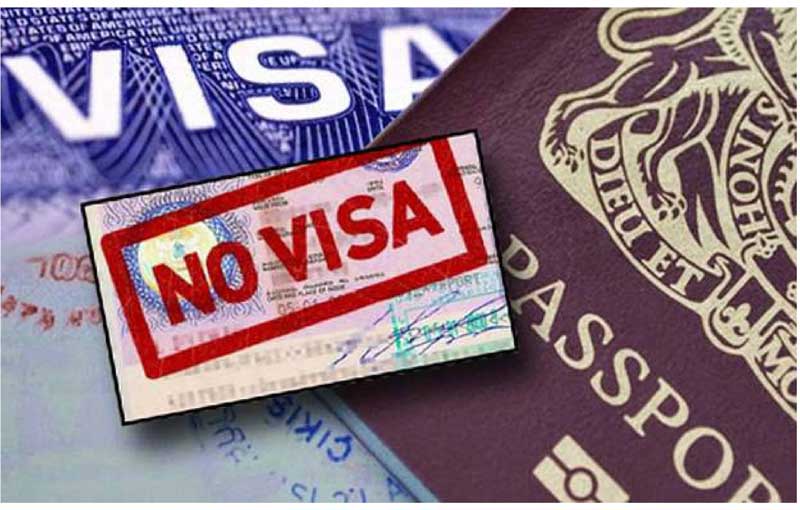 If you wish to stay in Thailand for more than 30 days, a visa is required. This process is straightforward and can be done through the Thai Embassy in France or by applying for an Evisa online, which allows for a consecutive 60-day stay in the country. Extending your stay within Thailand is possible. You simply need to request an extension from one of the immigration offices at a cost of 1,900 baht, approximately 50 euros/USD. During this time, you will also need to adjust your return airline ticket. This will grant you a 60-day visa without the need to leave the country.
Travel Season
In Thailand, temperatures remain relatively high throughout the year. There are two dominant climatic seasons: a dry season and a wet, rainy season. The climate during the rainy season, from May to September, is less favorable, with significant precipitation. It''s advisable to visit during the dry season, which lasts from November to March. During this time, the weather is cool, pleasant, sunny, and there is very little rainfall. The end of the dry season in April and May experiences low rainfall, but it can be oppressively hot.
Vaccinations and Health
No vaccinations are mandatory in the Land of Smiles. However, some vaccines are highly recommended: Hepatitis A, Typhoid, Rabies, Diphtheria, Tetanus, Polio, Pertussis, Hepatitis B.
If you plan to visit mountainous or rural regions, such as the extreme north or the border with Laos, you may want to consider getting vaccinated against malaria.
Additionally, if you are bitten by a suspicious animal, like a stray dog, it''s crucial to seek treatment for rabies promptly.
Regarding beverages, it''s safer to use bottled water rather than tap water. Be cautious about the hygiene conditions of street food. Make sure to bring essential medications with you: paracetamol, aspirin, anti-diarrheals, laxatives, mosquito repellent, antihistamine cream, and a thermometer.
Money
The Thai Baht is the national currency of Thailand. As of November 2023, 1 US dollar is approximately equivalent to 36.5 Baht.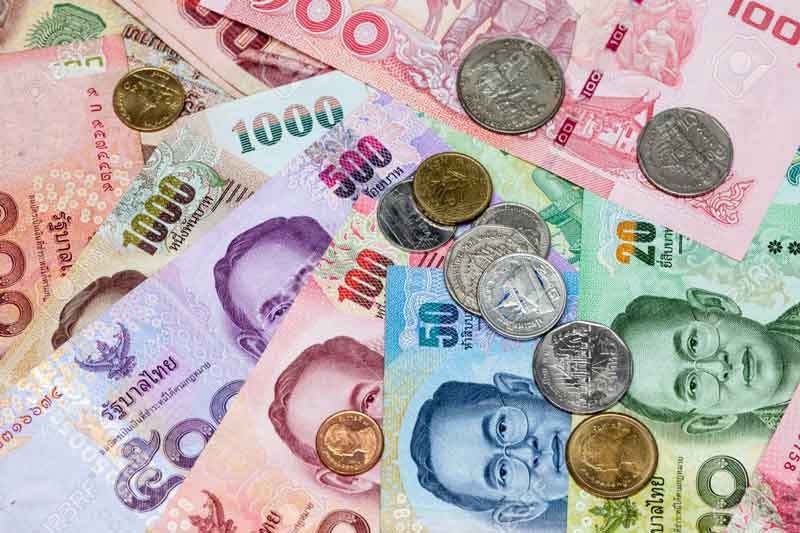 Thailand is one of the most budget-friendly countries in Southeast Asia. You can find good accommodations, affordable transportation, and high-quality food at reasonable prices. In the northern regions, service prices tend to be more reasonable than in Bangkok, but they can be slightly higher in the southern areas, where you''ll find beaches and islands.
In general, a 1.5-liter bottle of water costs only 15-20 Baht, while a carbonated beverage is priced at 20-25 Baht, and a beer can range from 30-100 Baht.
The US dollar is widely accepted in the country, but local residents prefer new bills when making purchases. Visa, MasterCard, JCB, and Cirrus credit cards are also widely accepted in hotels, restaurants, tourist attractions, airlines, and shops. However, be prepared to pay an additional 3-5% as a bank fee.
ATMs are available in many cities across the country. Each withdrawal typically incurs a commission of 4 to 6 USD, depending on the bank, in addition to any fees charged by your own bank. You can choose to withdraw either Thai Baht or US dollars.
Time Difference
There is a five-hour time difference during daylight saving time and a six-hour time difference during standard time between Cambodia and the Greenwich Mean Time (GMT). Here are the time differences between various cities and Bangkok:
When it is 12:00 PM in Sydney, it is 8:00 AM in Bangkok. (4h ahead)
When it is 12:00 PM in London, it is 6:00 PM (summer) and 7:00 PM (winter) in Bangkok. (6h or 7h later)
When it is 12:00 PM in New York, it is 00:00 AM the next day in Bangkok. (12h later)
Luggage
Thailand experiences a tropical-equatorial climate where warmth dominates throughout the year, except in the northern high-altitude regions. So, it''s advisable to pack cotton clothing: lightweight pants, t-shirts, sundresses, sandals, a hat, sunglasses, and sunscreen. It''s a good idea to include a foldable umbrella or a light raincoat for traveling during the rainy season and a light sweater or sweatshirt for evenings in the northeastern mountains. When visiting temples and pagodas, it''s important to wear a skirt or pants that cover the knees and a shirt or t-shirt that covers the shoulders.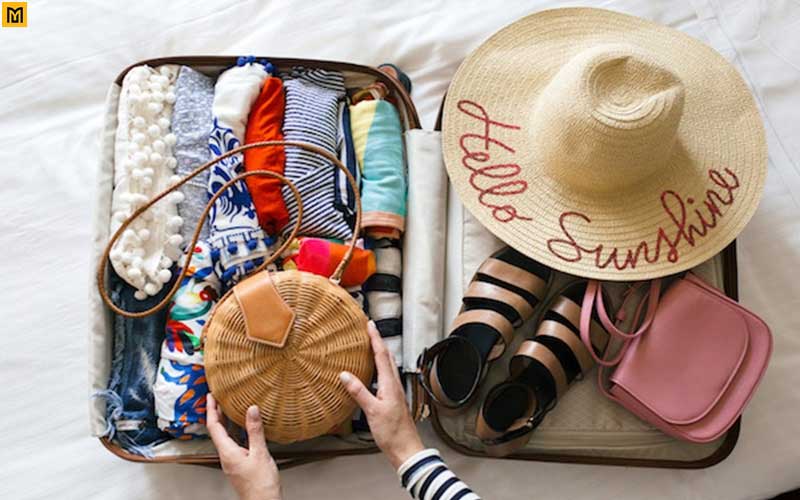 Prepare two bags: one should be a backpack for carrying essential personal items like your passport, medications, and travel documents, while the other should be a larger suitcase or bag for storing the rest of your belongings in the hotel, car, or in the plane''s cargo hold. It''s worth noting that reasonably priced laundry services are readily available.
Insurance
The healthcare system in Thailand is well-equipped and of good quality. You''ll find English-speaking doctors in hospitals. Prices at private hospital chains are considerably higher than public ones. Therefore, it is highly advisable to have travel insurance when traveling abroad to cover emergency medical expenses and repatriation. This type of insurance is often included in the service provided by credit cards (Visa, MasterCard, American Express) if you use them to pay for services like international flights or on-site accommodations. Here are some insurance companies frequently preferred by our travelers: Mutuaide Assistance, ACE Travel Insurance, Europe Assistance, Mondial Assistance, MAIF, MACIF, GMF Assurances.
Security
There are no major security risks for travelers in Thailand as long as you maintain a respectful and cautious attitude in line with local norms. If you plan to visit regions near the borders with neighboring countries like Malaysia, Cambodia, and Myanmar, be cautious about areas still affected by violence. For instance, it is advisable to avoid places like Pattani, Narathiwat, and Yala in the south, as well as Phanom Dong Rak and Sao Thong Chai in the east near Cambodia.
Make a note of the emergency contact number for the French Embassy in Thailand: +66 2 657 5100.
Transport
Thailand boasts a well-developed, affordable, and efficient road network with various transportation options for getting around the country and abroad. Buses are the most commonly used means of transportation, with a wide range of options available, from budget to luxury, and covering a vast network. Trains are the most cost-effective mode of transport and are state-managed. The journey between Bangkok and Chiang Mai, in particular, is known for its comfort.
The country has several high-quality airline companies, including Bangkok Airways, Thai Airways, and low-cost carriers like Air Asia, Nok Air, and Thai Vietjet Air. These options make it easy for travelers to move between 23 domestic airports, 6 international airports, and many cities worldwide. Prices are often quite affordable, with airfare occasionally costing less than a bus ticket during promotional offers.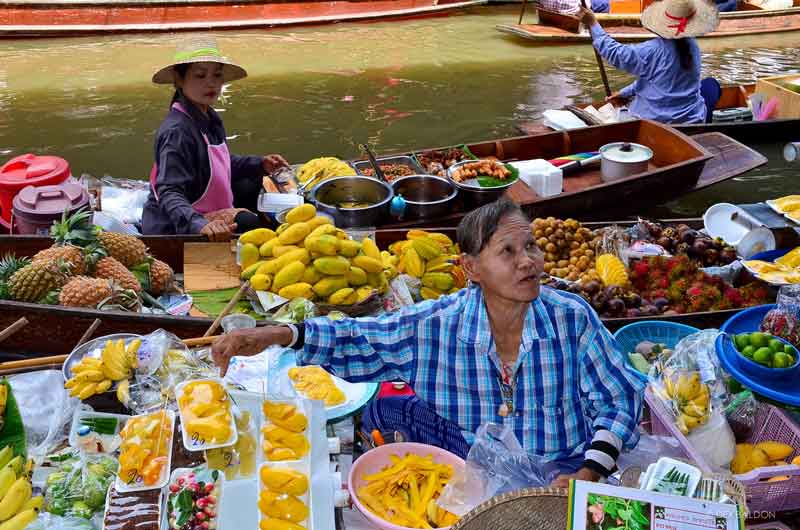 Ferries and boats are popular among travelers for island hopping due to their good quality and punctuality. You can also enjoy a cruise on the Chao Phraya River in Bangkok or take a long-tail boat excursion to the Damnoen Saduak Floating Market.
Gifts to Give
When you travel to mountainous regions or simply want to express your gratitude to your guide or driver, a thoughtful gift from Europe is a great suggestion. Women appreciate items like perfume or lipstick, while men often prefer wine or alcohol. Pens, colored pencils, and candies are also highly appreciated by children.
Tipping
Tipping is almost expected in Thailand. You''ll have the opportunity to give tips to your guides and drivers after enjoying their services.
As a guideline, consider giving around 4-5 euros per traveler per day for the guide, and half that amount for the driver. Tips can be given in Euros, USD, or Baht at the end of each leg of your journey when you''re leaving the guide or driver to move to another region.
Tuk-tuk drivers and boatmen can also receive tips if you''re satisfied with their service, typically around 2-3 euros per traveler per service.
SIM Card and Communication
To call France from Thailand, dial 0033 followed by the number of your correspondent without the initial zero (Example: the number 0115165978 becomes 0033 115165978).
To communicate with Thailand from France, dial 00 856 followed by the city code without the initial 0 and then the number of your correspondent.
To make cheaper calls through an alternative operator, you can prefix 009 or 001 before 33.
Wi-Fi is available and free in most restaurants and accommodations, making it easy to use your smartphone or tablet with an internet connection.
Alternatively, you can easily purchase a SIM card locally. This allows you to avoid any unpleasant surprises related to the charges of your French SIM card and provides you with internet access in Thailand. There are currently many cost-effective packages available.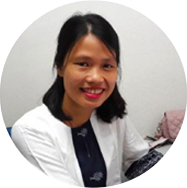 Mrs Duong Thi LAN
Travel Consultant
Have questions about your trips ?
Feel free to ask us !
Voir tous nos conseils pratiques