Hanoi: 7 essential things to know before visiting the capital of Vietnam
Hanoi, the capital of Vietnam, is often a must-visit destination during a tour of Vietnam, especially if you plan to explore the northern part of the country. As the historic birthplace of the nation, Hanoi retains its distinctive ambiance, and its food scene is one of the finest in Southeast Asia, ensuring an exceptional stay.
Join us in the exploration of this thousand-year-old capital, enriched with a remarkable historical and cultural heritage. In this article, we will provide you with tour ideas, activities, and a comprehensive guide to fully enjoy your stay in Hanoi.
1. Where is Hanoi located?
Hanoi is situated in the heart of northern Vietnam, bordering the northern part of the country and adjacent to the north by the Red River, originating in the Yunnan Mountains of China.
Approximately 200 km east of the Vietnamese capital lies Halong Bay, an inlet of the Pacific Ocean, with Halong Bay on land located 100 km south of Hanoi. To the west and northeast of Hanoi are mountainous regions.
Hanoi is conveniently located for travel to other major cities. It takes approximately an hour to fly to Da Nang, the capital of the central region, and about an hour and 45 minutes to reach Ho Chi Minh City. Hanoi is also easily accessible from major cities in the region, such as Bangkok, Singapore, Kuala Lumpur, Hong Kong, with flight durations ranging from 2 to 3 hours.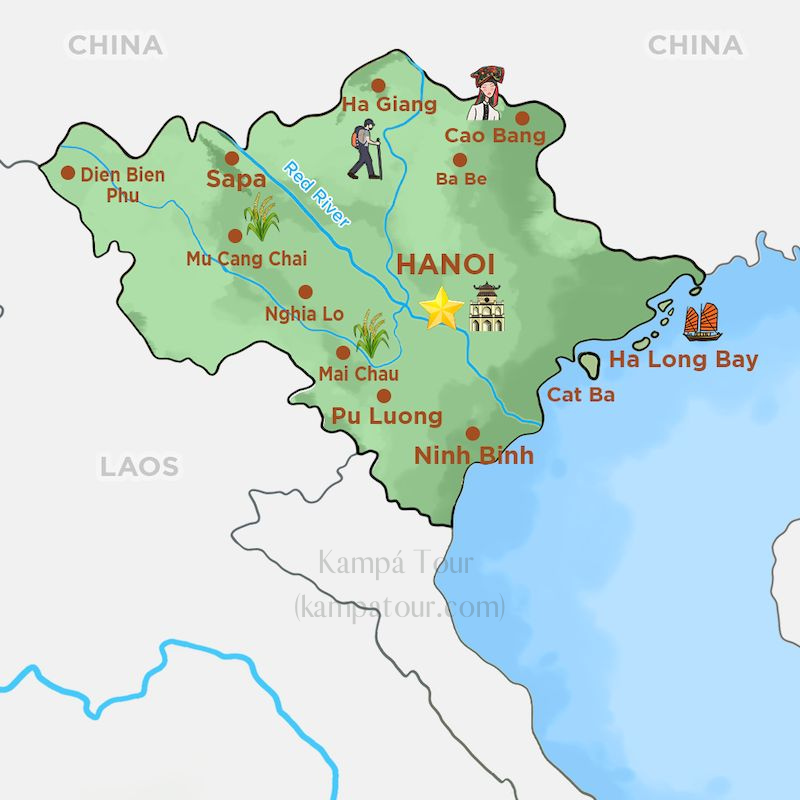 2. What is Hanoi like?
First and foremost, Hanoi is a historic city that has held various names throughout its long history. The name 'Hanoi' first appeared in 1831 during the reign of King Minh Mang. This name translates to 'city within the river' because, at that time, Hanoi was situated amidst three rivers: the Red River, the Nhue River, and the Day River.
Hanoi boasts remarkable monuments and architecture, bearing witness to its exceptional cultural significance. The city has experienced pivotal periods and played a pivotal role in the nation's history. Occupying a central and influential position, Hanoi serves as Vietnam's political, cultural, and economic hub.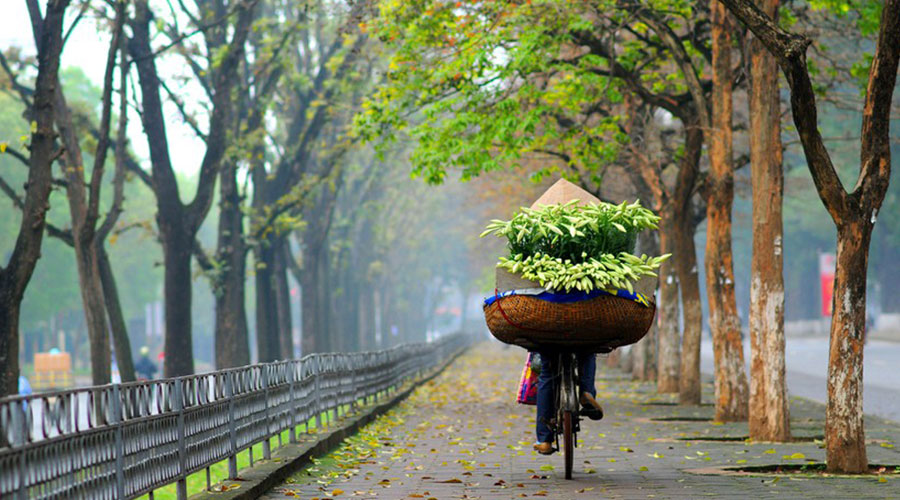 Furthermore, Hanoi is a city of contrasts. It offers a captivating blend of the past and the present, where tradition and modernity harmoniously coexist. The old neighborhoods, characterized by their baroque buildings and colonial architecture, seamlessly blend with contemporary structures. This city enchants visitors with its ancient and serene atmosphere, setting it apart from the bustling energy of Ho Chi Minh City, the 'capital' of the south.
3. What are the sites not to be missed in Hanoi capital?
Hoan Kiem Lake - The Lake of the Restored Sword
Hoan Kiem Lake, also known as Ho Guom Lake, is a central must-see attraction in Hanoi. At the heart of the lake lies Turtle Islet, which is closely associated with a captivating legend. According to this legend, King Ly Thai To received a sacred sword from the Turtle Spirit, enabling him to defend the country against Chinese invaders. Turtle Islet is home to the Turtle Tower, an iconic symbol of Hanoi and Vietnam.
Another islet within Hoan Kiem Lake is home to the Jade Mountain Temple. This temple was constructed to honor the Turtle Spirit and represents the harmony among Confucianism, Buddhism, and Taoism, the three major Vietnamese religions. Within this complex, you will discover distinctive structures such as the Inkwell (Dai Nghien), Pen Tower (Thap But), and Rising Sun Bridge (The Huc).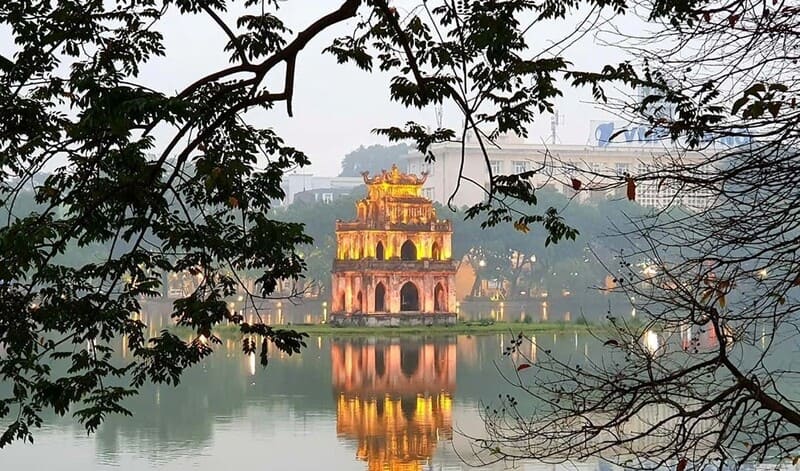 The Old Quarter of Hanoi has been steeped in fascinating history since the Ly dynasty in the 11th century, bustling with numerous artisanal and commercial activities, pulsating to the rhythm of daily life.
Today, this historic neighborhood stands as a faithful witness to the passage of time. The streets, often collectively known as the "Hanoi 36 Streets and Corporations," bear names inspired by the products that were traded there in the past. For instance, Hang Trong Street resonated with the rhythmic beats of traditional drums, Hang Tre Street showcased bamboo craftsmanship, and Hang Dong Street gleamed with skilled artisans adept in working with copper.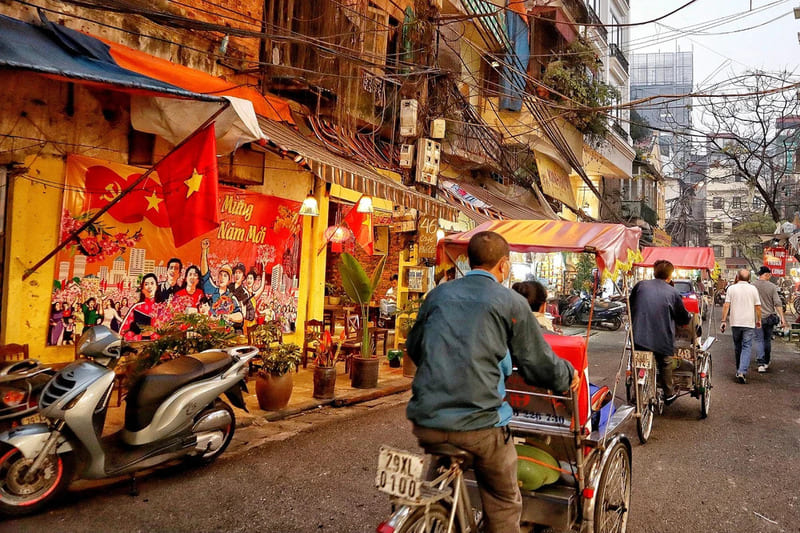 Nestled within the Old Quarter is the Dong Xuan Market, one of the capital's oldest markets. Constructed in 1889 during the era of French colonization, it is a must-visit destination during your stay."
Train Street is a timeless beauty in the heart of the capital, weaving its way through the streets of Hanoi's Old Quarter since the 20th century, dating back to the era of French colonization. For many years, the trains have peacefully and harmoniously coexisted with the rhythm of this place.
What captivates travelers is its location within the heart of residential neighborhoods. The astonishingly narrow gap between the railway line and the houses, just a few steps away, is truly remarkable. It almost seems as though it could engulf the surrounding homes.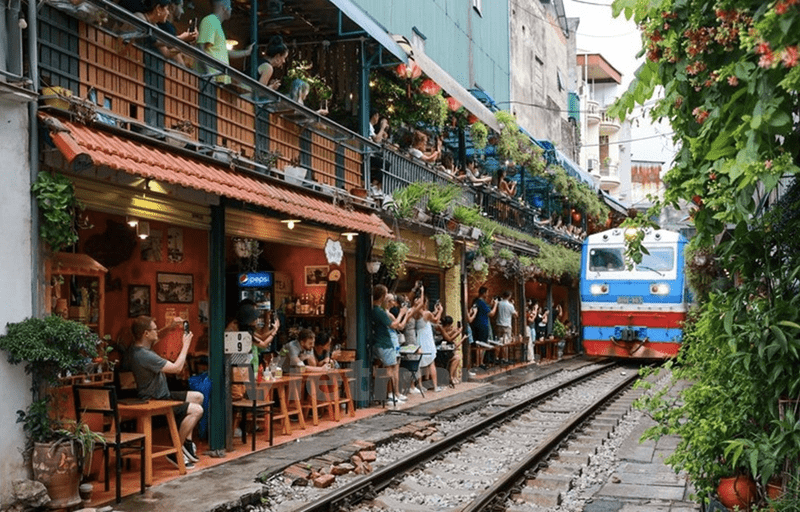 This part of Hanoi boasts an architectural blend that seamlessly combines old and modern houses. The resulting array of different colors creates a 'vintage' atmosphere at every corner, offering a striking image."
The Temple of Literature, also known as Quoc Tu Giam, was constructed in 1070 during the reign of King Ly Thanh Tong. It stands as a monumental complex of great significance, comprising the Temple of Literature, dedicated to the veneration of Confucius and Confucian sages, and Quoc Tu Giam, Vietnam's first university.
This esteemed structure is home to the renowned stone turtles bearing the 82 steles of the Doctors, which bear witness to the knowledge and wisdom of the Vietnamese from the past. The Temple of Literature serves as a testament to the enduring importance placed on education, wisdom, and the promotion of moral values within Vietnamese society throughout the centuries.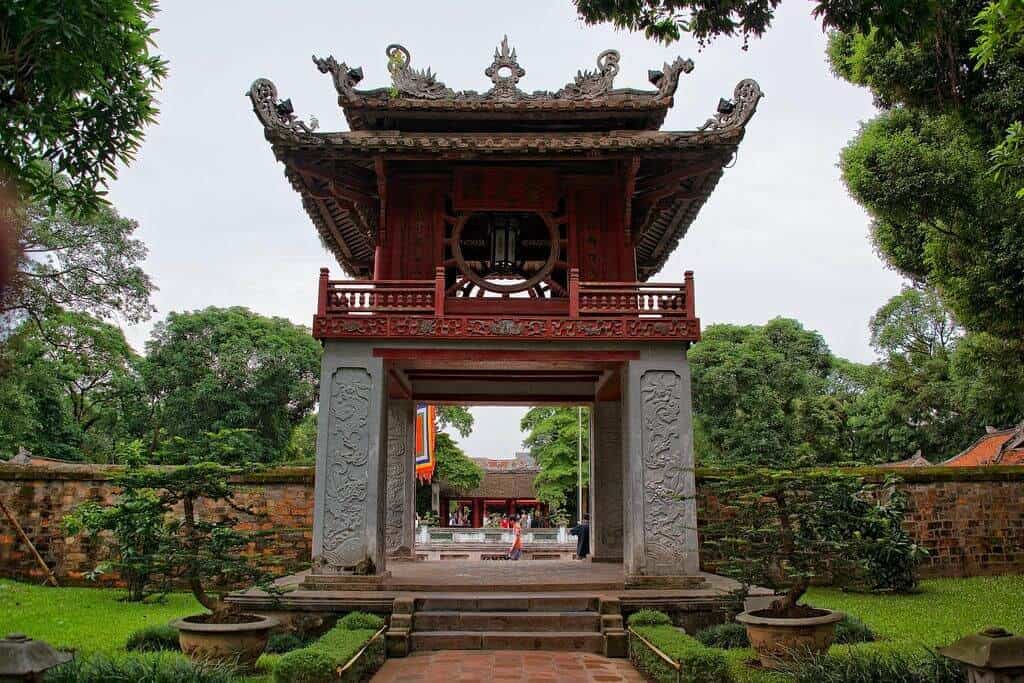 The Thang Long Imperial Citadel
The Thang Long Imperial Citadel is a collection of historical relics associated with the history of the Thang Long Citadel in Hanoi. This remarkable architectural ensemble was constructed by various kings throughout different historical epochs and has evolved into the most significant monument in Vietnam, with a history spanning over 13 centuries.
In 2010, UNESCO designated the Thang Long Imperial Citadel in Hanoi as a World Cultural Heritage site. It is a source of pride not only for Hanoi but for the entire nation of Vietnam.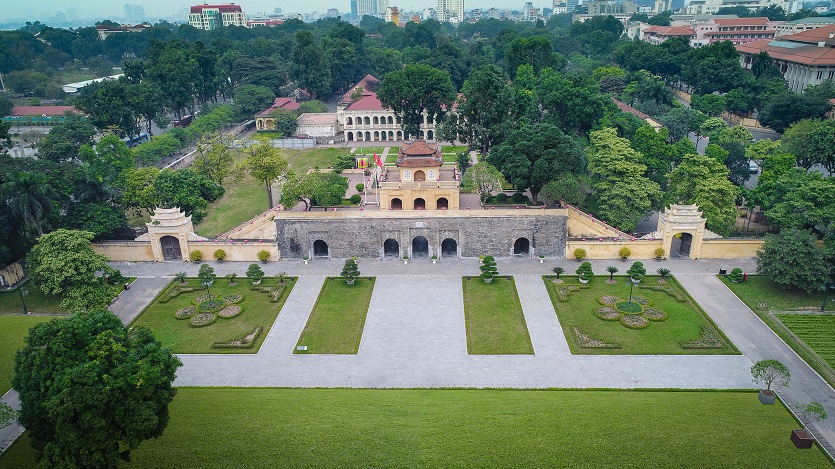 Ho Chi Minh Mausoleum and Its Complex
Ho Chi Minh, the founding father of the Democratic Republic of Vietnam and a revered national hero, is commemorated in various ways throughout the Ba Dinh district. His Mausoleum, an imposing structure made of gray granite, houses his tomb, which is protected by a glass sarcophagus. It is open to the public for pilgrimages and tourist visits.
Adjacent to the mausoleum stands the Presidential Palace, which once served as the residence of the Governor General of Indochina during the colonial era. However, Ho Chi Minh preferred to reside in his House on Stilts, where he carried out his duties as head of state, considering the Presidential Palace too luxurious for his taste. The Hồ Chí Minh Museum, also situated in this district, provides insights into the life of this man who profoundly shaped Vietnamese history.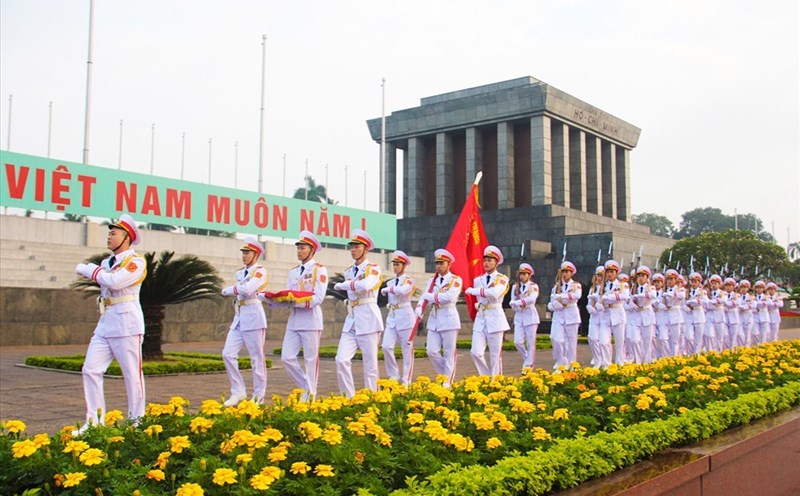 The Museum of Ethnography
The Hanoi Ethnography Museum is a captivating destination that showcases the traditions and cultures of Vietnam's 54 ethnic groups. Detailed exhibits featuring each ethnic group, recreated traditional houses, artisanal and ritual objects, as well as festival information, offer an immersive experience into the cultural diversity of Vietnam. Interactive activities allow visitors to actively engage in this cultural exploration. It is an indispensable location for discovering the wealth of Vietnamese traditions. Notably, many explanations are available in French.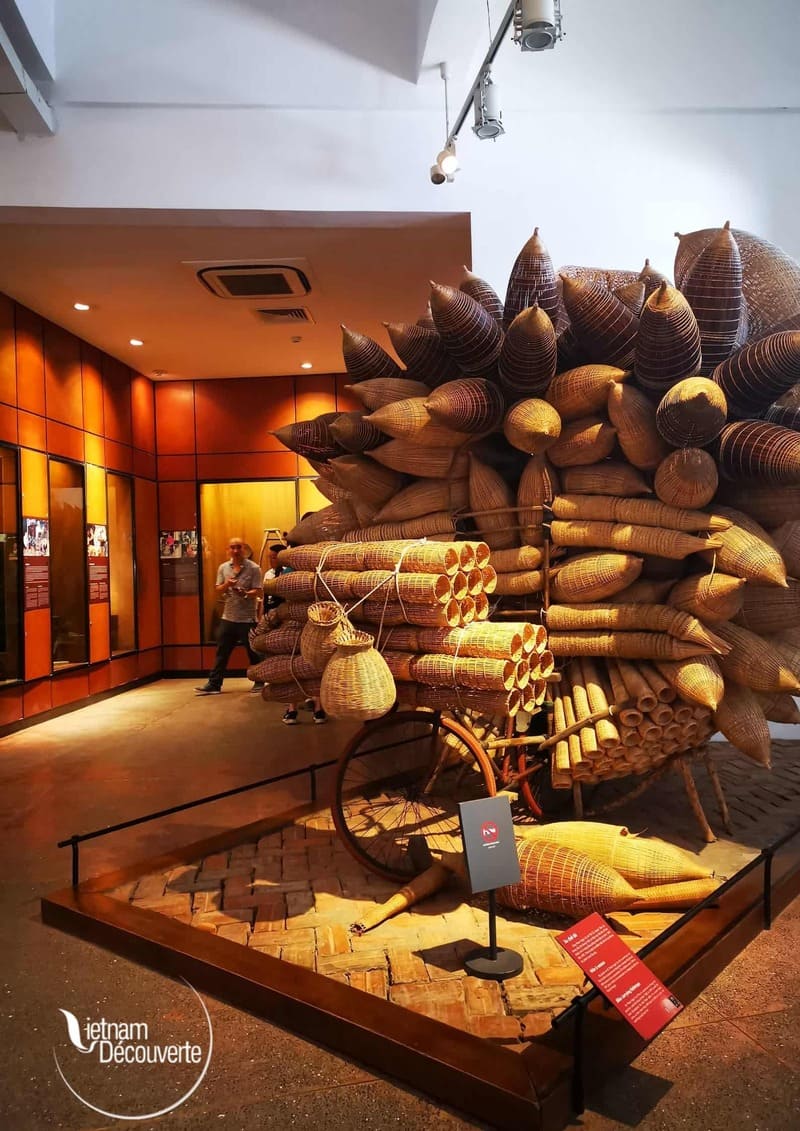 French Architectural Heritage in Hanoi
The city of Hanoi boasts one of the most exquisite colonial architectural legacies in Southeast Asia. As you explore the city, you will come across old colonial mansions, some weathered and others splendidly restored. The historic Paul Doumer Bridge, now known as the Long Bien Bridge, stretches for over a kilometer and a half across the Red River. It stands as a true historical monument and an iconic symbol of Vietnam's capital.
Prominent examples of French colonial architecture include the ornate Hanoi Opera House, the opulent Metropole Hotel, the austere Saint Joseph Cathedral, the majestic Presidential Palace, and the former Museum of the French School of the Far East, now housing the Vietnam History Museum. These buildings beautifully exemplify the Indochinese architectural style pioneered by the architect Hébrard.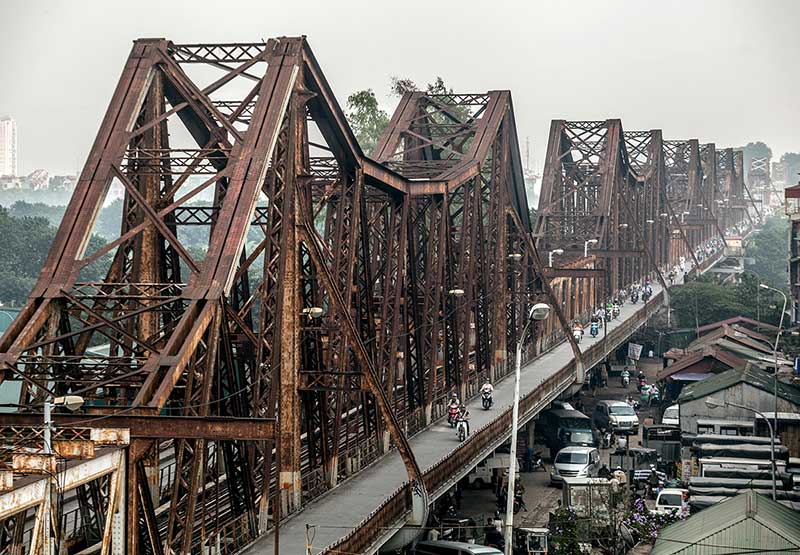 4. What are the essential sites to visit around Hanoi?
Must-See Destinations in the Hanoi Suburbs: Authentic Villages with Bold Traditions, Home to Thousands of Vietnamese. These peaceful, genuine, and rustic villages transport you to a one-of-a-kind atmosphere.
Ancient Duong Lam Village and Its Surrounding Rice Fields 
Duong Lam village boasts architectural treasures dating back 400 years, including a captivating gateway, a communal house, and religious sites. A stroll or bike ride through the pagodas and private houses takes you on a journey back in time. You can seize the opportunity to engage in delightful conversations with the local residents and explore the rice, cassava, and corn fields. This locale is the ideal place to immerse yourself in the traditional bucolic life of the Red River Delta.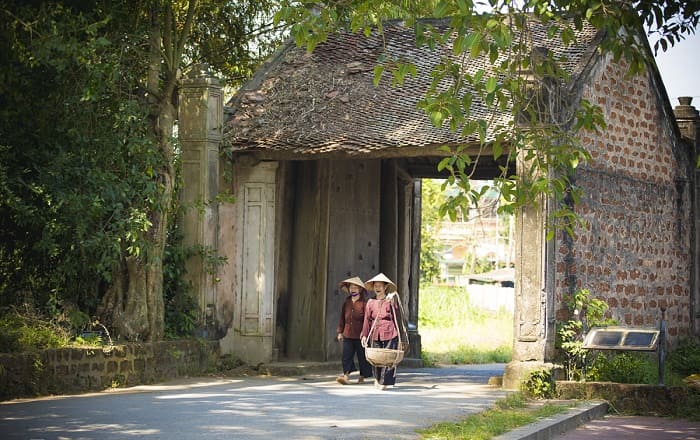 Craft Villages Around Hanoi 
Hanoi is encircled by ancient artisan villages that were once renowned for various trades. Some of these villages have preserved their traditional crafts to this day. To immerse yourself in the rich culture of North Vietnam, do not miss these exceptional villages:
Bat Trang village, with over five centuries of association with ceramics, offers magnificent pottery and earthenware. You can even try your hand at making your own vase!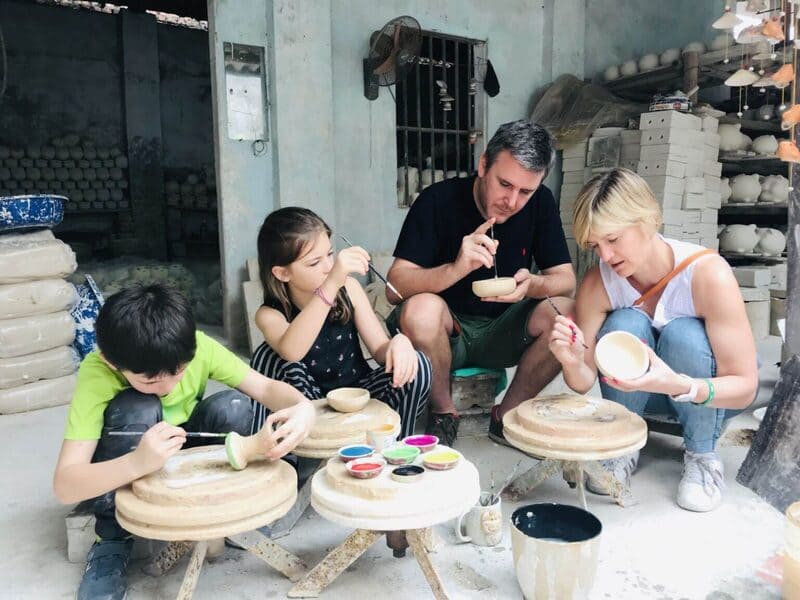 Dong Ho village is renowned for its paintings and woodcuts.
Van Phuc village is famous for its silk fabric production workshops and skilled artisan weavers.
Quang Phu Cau Incense Village is celebrated for its century-old tradition of crafting incense sticks. Adorned in the emblematic colors of the Orient—yellow and red—Quang Phu Cau incense sticks evoke fascination and admiration.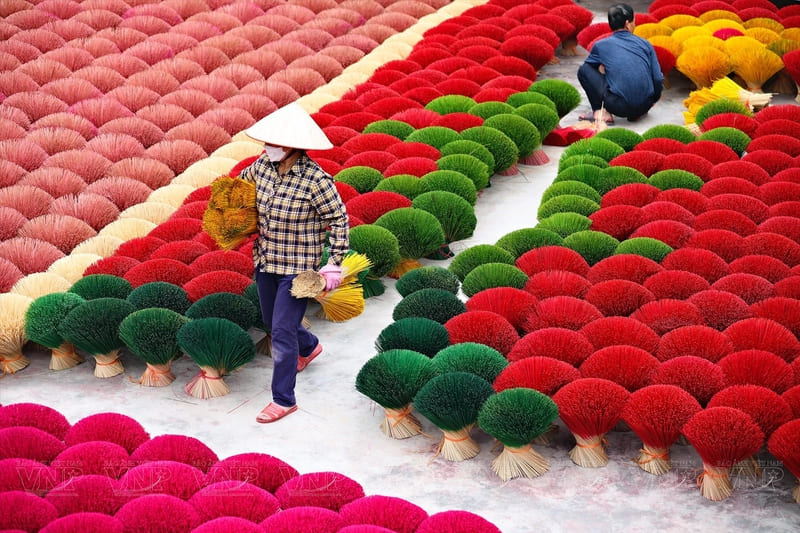 5. What to do in Hanoi in the evening?
A must-do activity to include in your Hanoi itinerary is attending a water puppet show, a traditional Vietnamese art dating back to the 11th century. Wooden puppets are skillfully manipulated by artists behind a curtain, creating expressive dance movements on the water's surface. These puppets narrate legends, tales, and the national history, and have been recognized by UNESCO as intangible cultural heritage.
The Thang Long Water Puppet Theater, conveniently located near Hoan Kiem Lake, has been in operation since 1969 and offers an original and captivating show rooted in a tradition that spans over a thousand years. Attending a water puppet show is an ideal evening activity in Hanoi, offering a deeper appreciation of Vietnam's distinctive art and cultural forms.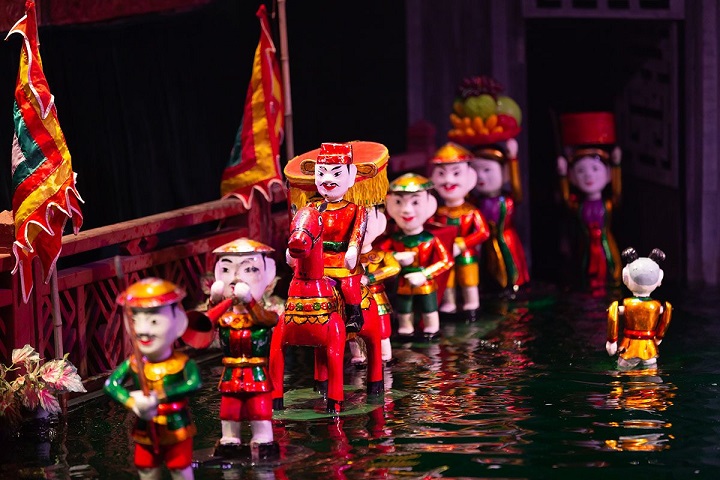 Ta Hien Street comes alive in the evening, making it a must-visit destination when exploring the Vietnamese capital. Situated in Hanoi's Old Quarter, this dynamic street is brimming with vitality and excitement. Here, you'll discover a plethora of bars, restaurants, and establishments where you can savor delectable Vietnamese beer and soak in the lively ambiance. When night falls, Ta Hien undergoes a dazzling transformation, with its illuminated shops and tables and chairs set up on the street, creating a vivacious and convivial atmosphere. It's an essential experience for immersing yourself in the authentic atmosphere of Vietnamese streets.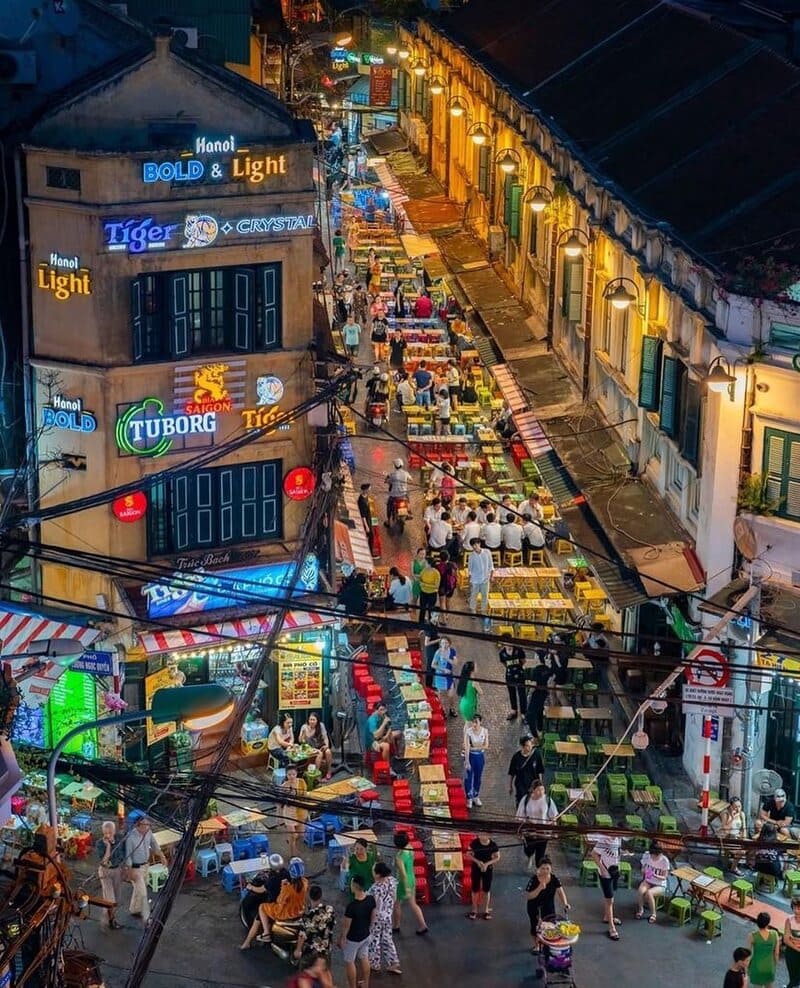 6. What are the recommended foods and drinks in Hanoi?
Exploring the traditional dishes and beverages that are characteristic of Hanoi, whether from beloved street stalls or renowned Michelin-starred restaurants, is an unforgettable gastronomic journey and a deep dive into the local culture. Here are some quintessential dishes and drinks you shouldn't miss:
Pho: An iconic dish of Vietnamese cuisine, Phở is a rice noodle soup served with beef or chicken, fresh herbs, bean sprouts, and condiments such as fish sauce and chili.
Bun cha: A grilled meat dish made from marinated pork, served with rice vermicelli, fresh vegetables, and a special sauce.
Nem: Small, fried, and crispy spring rolls stuffed with minced meat, shrimp, vegetables, and spices.
Banh cuon: Rice pancakes filled with ground pork, mushrooms, and onions, served with fresh herbs and a slightly sweet sauce.
Cha ca La Vong: Marinated fish fillets pan-fried with dill, onions, and peanuts, served with rice noodles, vermicelli, fresh herbs, and a spicy sauce.
Bia Hoi: A highly popular local beer in Hanoi, brewed daily and served cold in street bars, perfectly complementing Vietnamese dishes.
Ca phe trung: Also known as "egg coffee," this unique Hanoi beverage is prepared with strong coffee, condensed milk, and egg yolks, resulting in a creamy texture.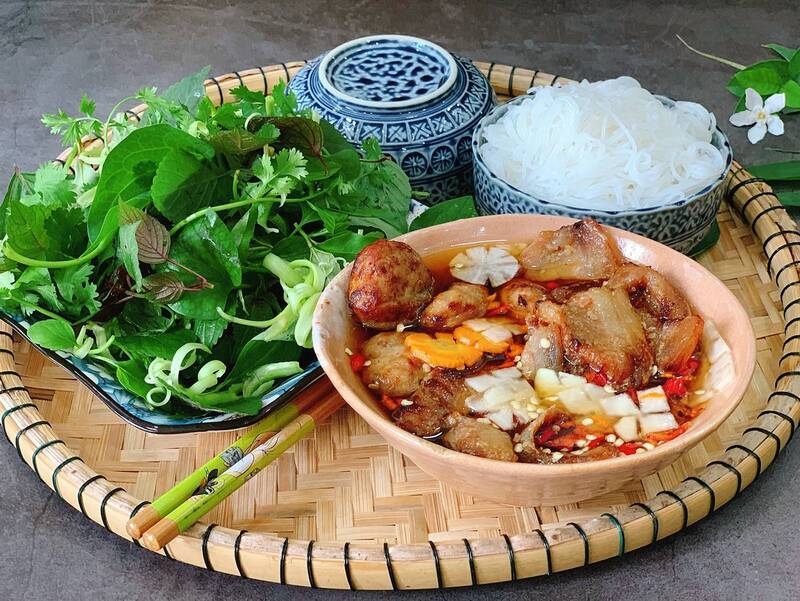 7. When are the best times to go there?
Hanoi is a year-round destination, each season adding its own unique beauty thanks to its four distinct seasons. Due to its tropical climate, the city exhibits typical characteristics such as a high average temperature, ample precipitation, and high humidity.
Spring (February to mid-April): With temperatures ranging from around 18-25°C, gradually increasing towards the end of spring, February marks the period of Tet, the lunar new year, where you can immerse yourself in the traditional colors of the Asian new year in a delightful atmosphere.
Summer (mid-April to August): The average temperature hovers around 28 to 34°C, with peaks reaching 38°C. The days are characterized by sunshine, heat, and occasional rainfall, especially in late July and August. This season offers the opportunity to admire the magnificent lotus flowers, which are the national flower of Vietnam.
Autumn (September to mid-November): Considered the most beautiful season in Hanoi, the average temperature ranges from around 18-25°C. The weather is pleasant, cool, and sunny, with the addition of autumn flowers that enhance the beauty of this ancient capital.
Winter (mid-November to January): Temperatures can drop to approximately 10 to 18°C, providing a colder climate.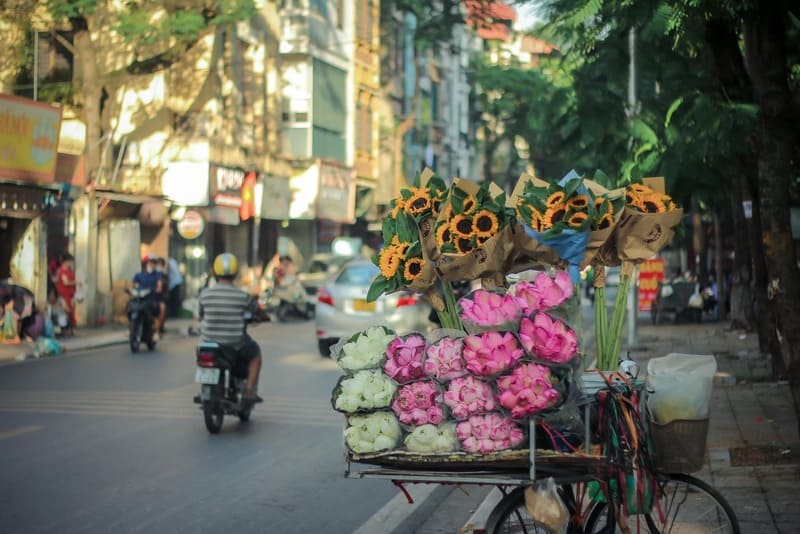 In conclusion
Hanoi, a captivating destination that immerses you in a rich history and vibrant culture. This city offers an enchanting experience year-round, delighting your senses with its cultural heritage and enthralling you with its lively streets. Explore delicious local cuisine and venture into nearby natural wonders. Hanoi extends an irresistible invitation to embark on an unforgettable adventure.
🚌Other must-see attractions in the north of Vietnam
---
Comments (1)
Leave your comment