Mui Ne, 5 questions to ask yourself before visiting this beautiful seaside resort
Explore Mui Ne, a charming seaside resort located in Phan Thiet, in the south of Vietnam. This coastal city offers tropical beaches and giant sand dunes. Mui Ne is located about a 4-hour drive from Ho Chi Minh City, making it an easily accessible destination. Follow our tips for the best things to do in Mui Ne. We will also give you practical information on how to get around and find comfortable accommodation.
Where is Mui Ne located?
Mui Ne located about 200 km from Ho Chi Minh City, is a charming town nicknamed "Cap de Né", meaning "the protected bay". Once a modest fishing village, this place has now become a popular destination, offering breathtaking landscapes. 
A unique point of Mui Ne lies about ten kilometers away: the red sand dunes. With its semi-desert microclimate, this place evokes the illusion of finding yourself in the heart of a real mini Sahara.
The history of Mũi Né dates back to the 14th century, when a historic marriage was celebrated between Princess Huyen Tran, daughter of King Tran Nhan Tong, and Cham King Jaya Simhavarman III. At that time, the region was part of the Champa Kingdom, and only the border of Dai Viet (the name of ancient Vietnam in the 14th century) located around Hue separated the Cham Kingdom.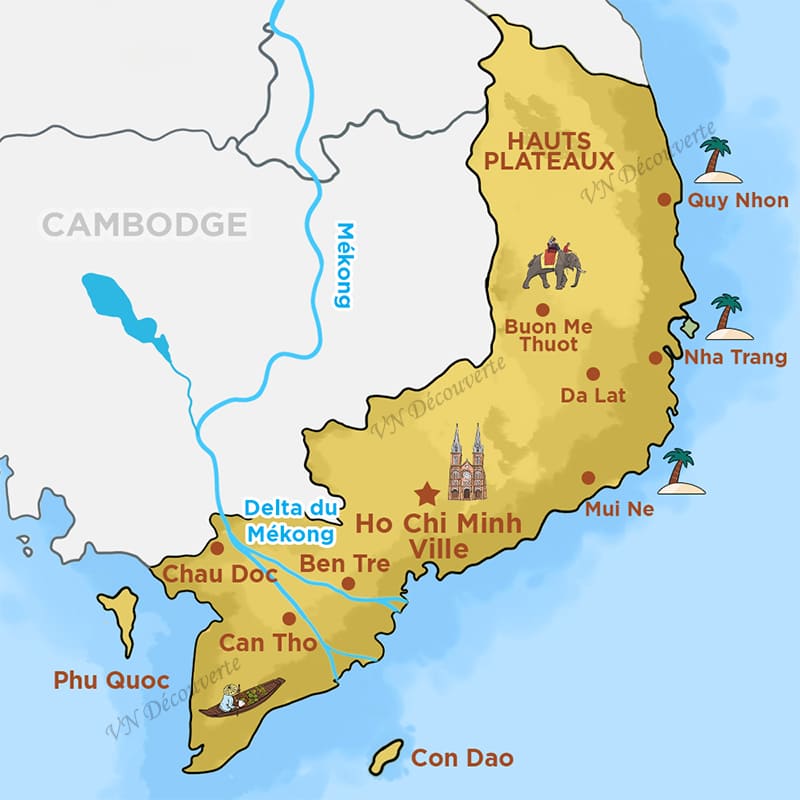 What to see and do in Mui Ne?
1. Discovery of giant white and red sand dunes
The Mui Ne region is home to two types of dunes that attract visitors from all over the world: white sand dunes and red sand dunes. White sand dunes are veritable mountains of white sand that constantly change shape due to the winds. The spectacle is simply breathtaking, reminiscent of the grandiose landscapes of the Sahara. Witnessing the sunrise or sunset over the white sand dunes of Mui Ne is a magical moment you will never forget.
This is considered a unique sand hill in Vietnam, originating from an ancient iron mine that has existed for hundreds of years. The sand here has almost a few dozen different colors. It once captivated sand painting artists who sought materials to create unique and colorful paintings.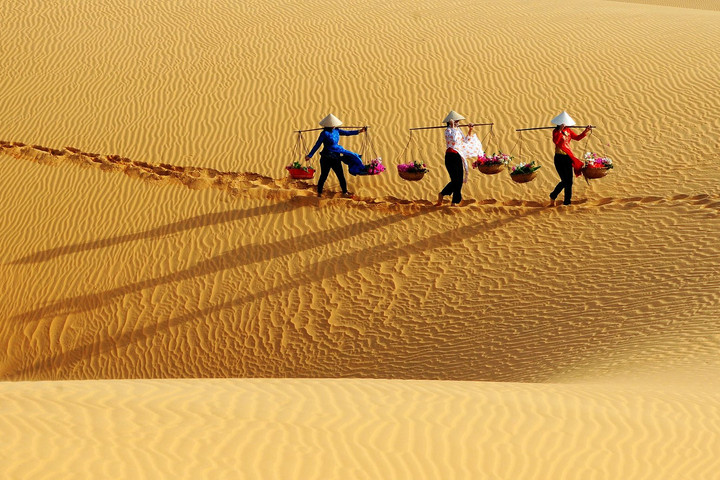 If you don't want to travel alone, you can also rent a quad for 30 minutes or an hour to explore the dunes in complete freedom. The red sand dunes of Mui Ne offer a different experience, attracting tourists of all ages. Young couples or families with young children can have fun riding and sliding down the red sand slopes. When you run out of steam, sit back and enjoy the cool sea breeze. The red dunes offer a breathtaking panoramic view.
2. Immersion in the sea and the sun on the magnificent beaches of Mui Ne
The 10 km long, sun-drenched beach is a natural gem with a striking landscape. The turquoise waters and white sand sparkle under the rays of the sun. Here, water sports enthusiasts can indulge their passion, lounging enthusiasts can sunbathe on this pristine beach, while nature enthusiasts can delight in a glass of fresh coconut juice while admiring a sunset. breathtaking sun. Couples love swimming on secluded beaches or walking along palm trees hand in hand.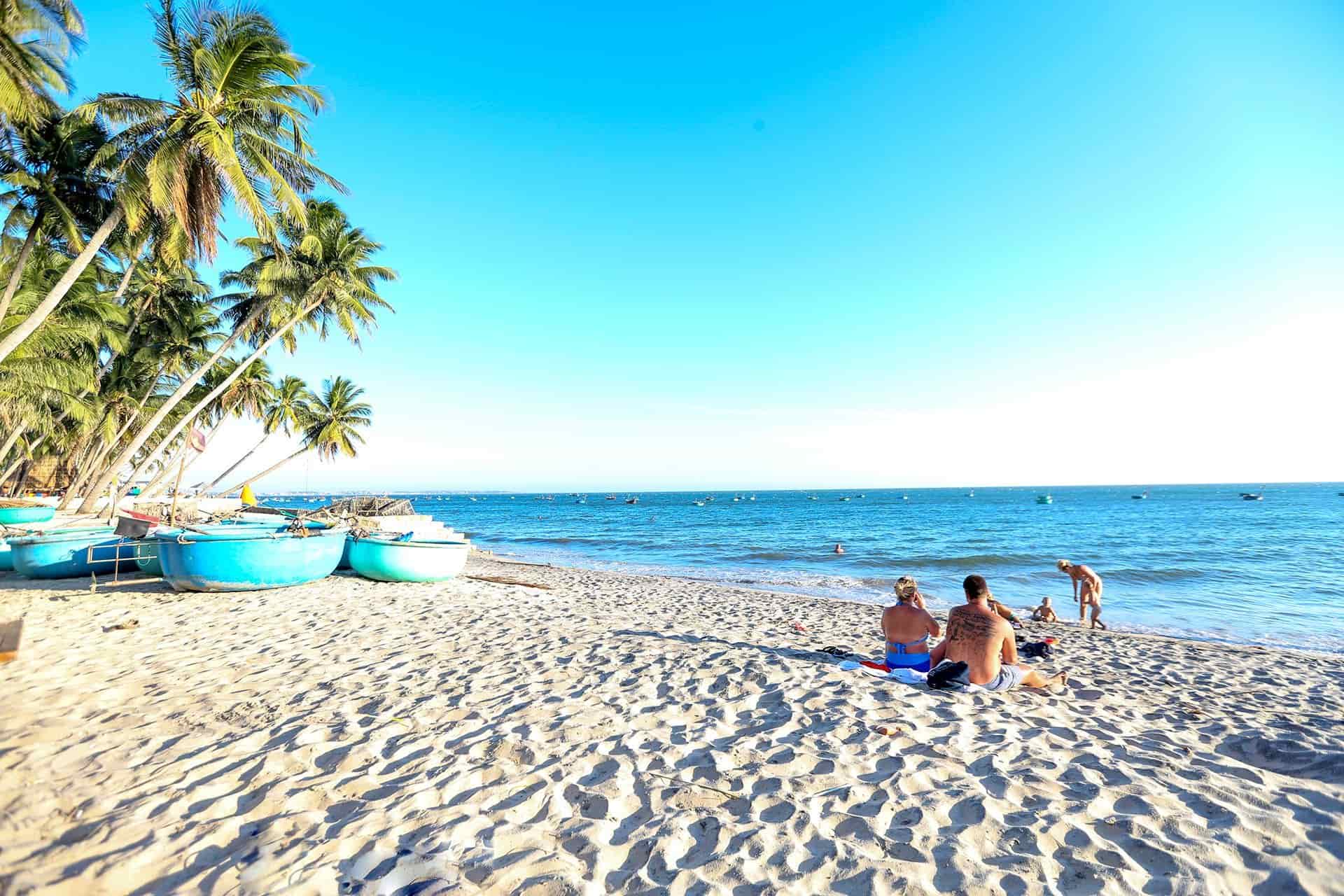 3. Kite surfing challenge
Vietnam's Mui Ne is a paradise for kite surfers as there are on average over 200 days a year with winds of over 12 knots. The best time to fly on the sea is from October to the end of March each year, when the wind becomes much stronger and more constant, regularly from 12 to 30 knots on average. Don't hesitate to try kite surfing, it will bring many exhilarating moments to your peaceful vacation.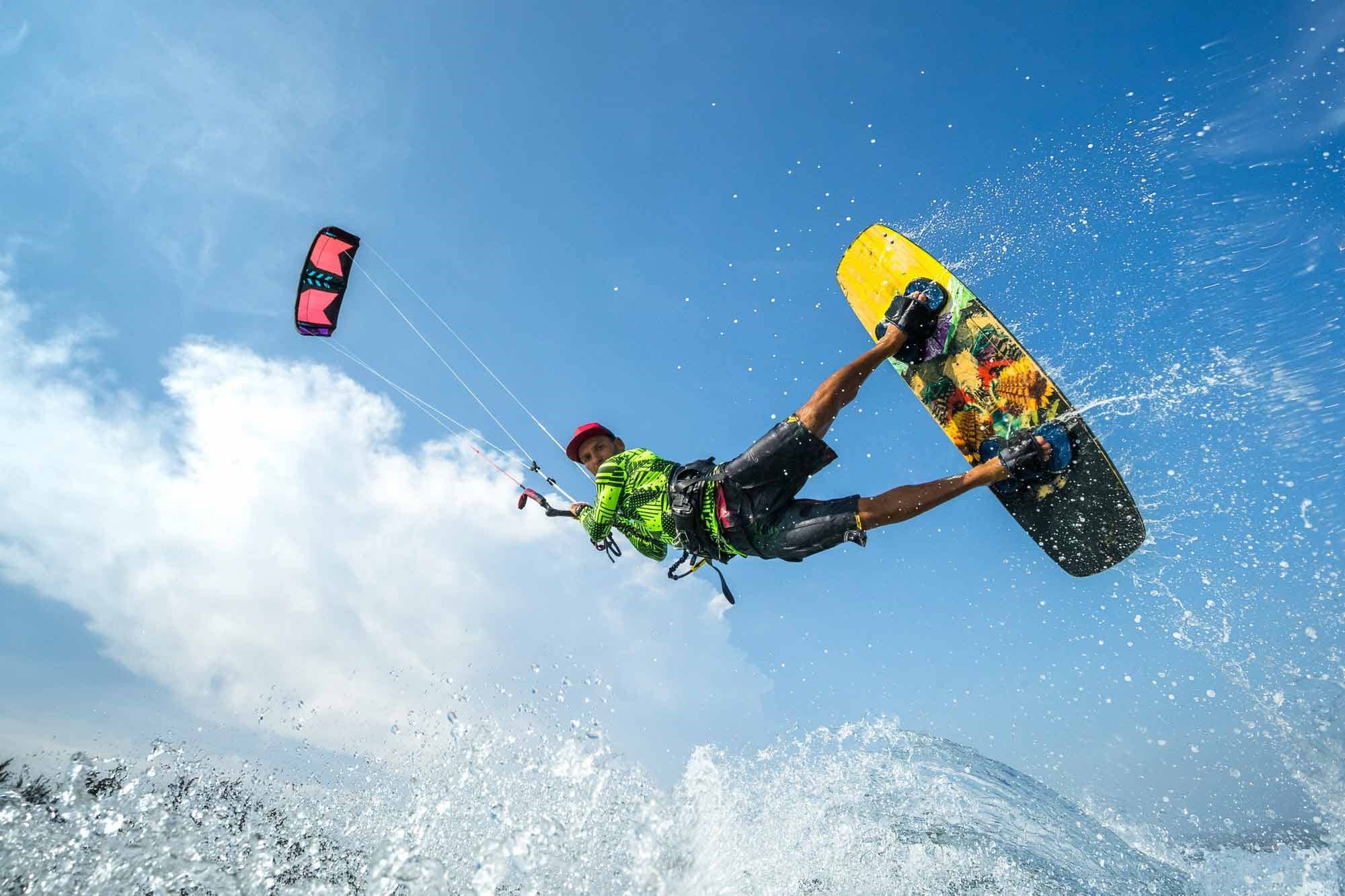 For kite surfing novices, it is recommended to take a short lesson to familiarize yourself with the basic rules and techniques. Some schools offer full equipment if you sign up for their classes. Kite surfing lessons are usually held early in the morning when the breeze is lighter. The main beach offers the best conditions for beginners due to its central location. However, if you feel confident enough, you can explore other locations such as the Malibu Resort, Turtle Island, or the Harbor Wall for a more advanced experience. Don't forget to bring sunscreen and water to stay hydrated throughout the day.
4. Diving to the bottom of the sea
If you miss the kite surfing season, luckily you have another season for diving from March to October. This is the opportunity to discover the mystical underwater world here. You can register at a local diving agency to be well equipped with professional equipment like diving clothes, diving goggles, snorkel, etc. Underwater life is abundant, including colorful corals, squid, octopus, cuttlefish, eels and barracudas.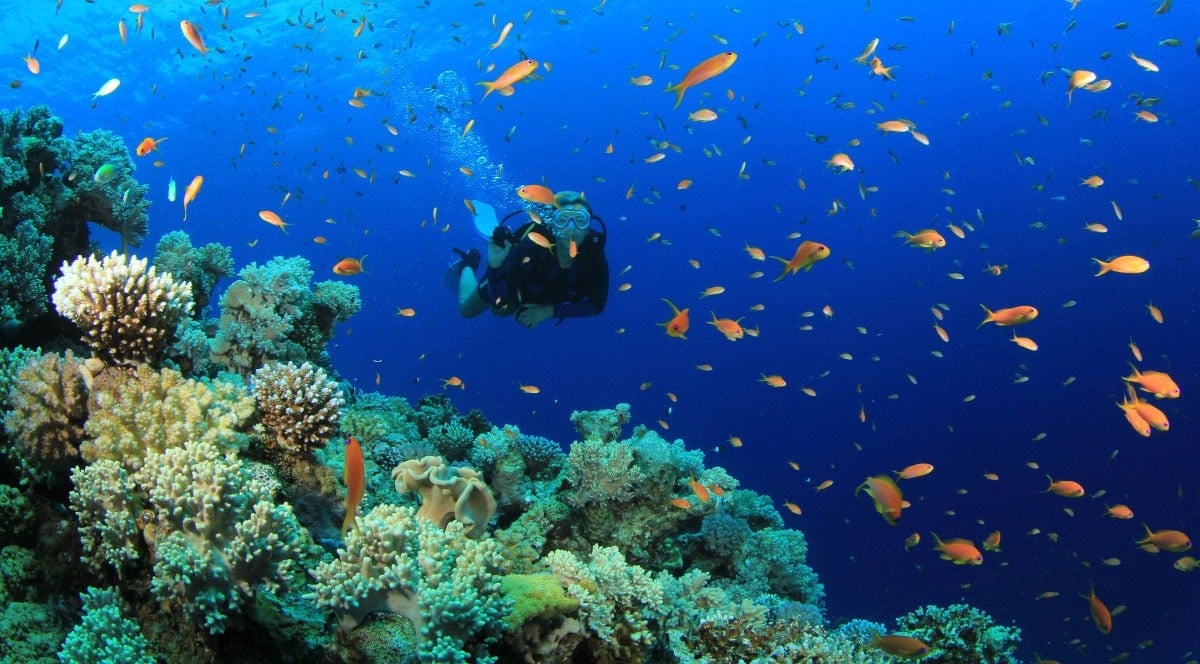 Some important information to note: 
The maximum depth is 30 meters. 
The water temperature is around 25 to 29 degrees.
Visibility up to 20 meters.
5. Fishermen's Show
The Fishermen's Show is a unique cultural experience that is definitely worth a visit during your trip to Mui Ne. During the show, you can watch local fishermen in their natural environment, casting their fishing nets and hauling in their catch from the sea.
But that's not all, the show is also accompanied by traditional Vietnamese music and dances, making the experience even more immersive and captivating. It is recommended to book in advance to guarantee your place and ensure you do not miss out on this memorable experience in Mui Ne.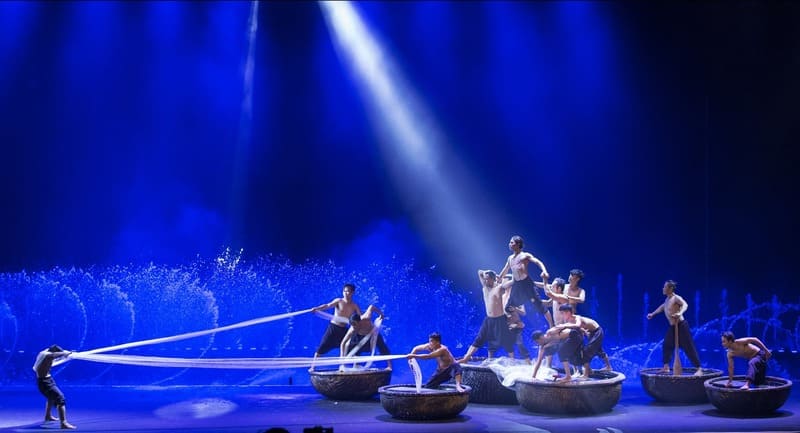 6. Immerse yourself in the beauty of the Fairy Creek
If you are a hiking enthusiast, Fairy Creek is a beautiful destination to explore, located about 30 km from Mui Ne. This natural canyon is filled with pure spring water, and you can walk along the stream to enjoy the natural beauty of the landscape. You can also swim in the natural clear water pools to cool off.
The Fairy Creek in Mui Ne looks like a small version of the Grand Canyon, with multi-colored rocks of different shapes. The canyon's water source in ocher-orange colors gushes out of the stream thanks to the erosion of the limestone rocks, forming countless sculptures. You will walk barefoot in this fairy stream to enjoy the freshness of the water and the sublime landscapes.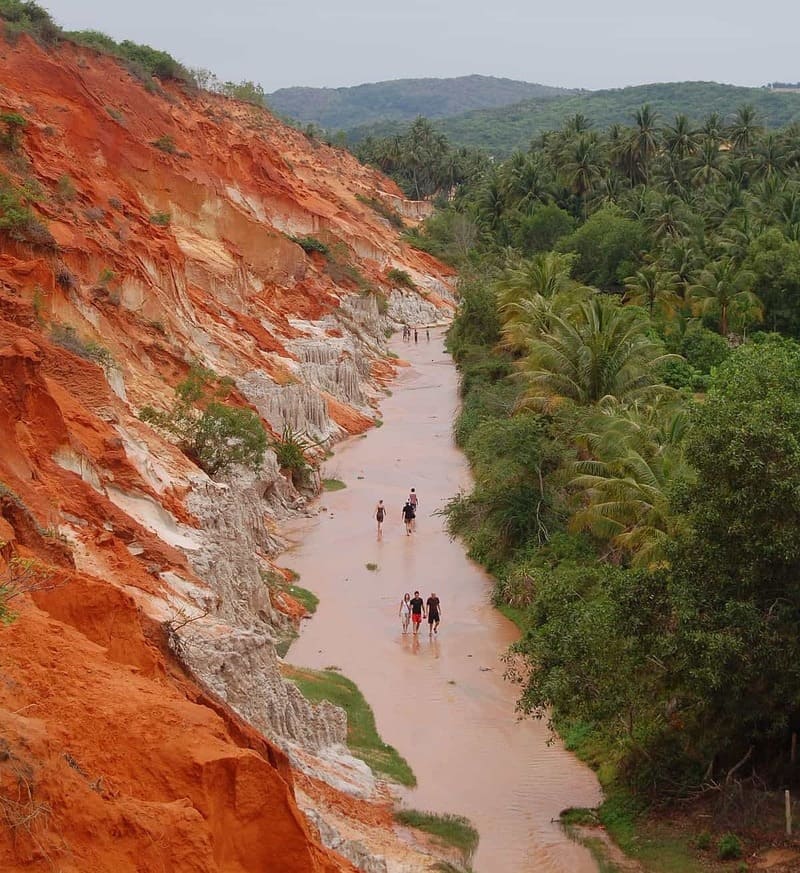 7. Hike to Takou Mountain
For nature lovers, the Takou mountain is not to be missed. Takou Mountain, located about 30 km from Mui Ne, offers breathtaking views of the ocean and surrounding nature. You can discover Buddhist temples and shrines on the mountain. Tourists often choose to hike through the beautiful rainforest to reach the mountain pagoda at the top. For people who don't like climbing, the cable car is another option available. The pagoda was built in 1879 at an altitude of almost 460 meters above sea level.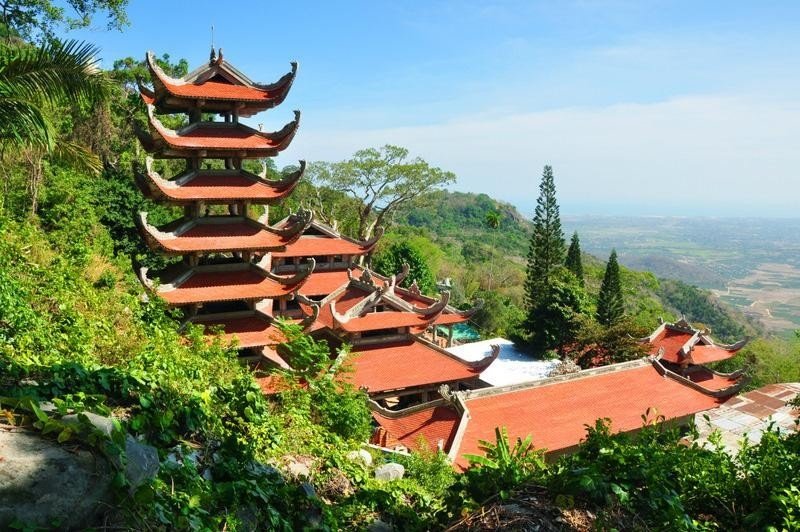 7. Visit the local Cham Tower
Located 7 km northeast of Phan Thiet Town (Mui Ne), Cham's Po Shanu Towers were built to worship the Hindu Lord Shiva, Agni and Nandi. These towers are vestiges of the Cham culture which once flourished in this region. Built 1200 years ago, the tower was considered important cultural landmarks of the ancient Champa Kingdom along with the Po Dam Towers and My Son Sanctuary.
Until now, the Cham ethnic community visits the temple every year for religious rituals such as praying for rain while local fishermen pray for safety before going fishing. If you are a culture lover, don't miss out on discovering the Cham Towers during your trip to Mui Ne.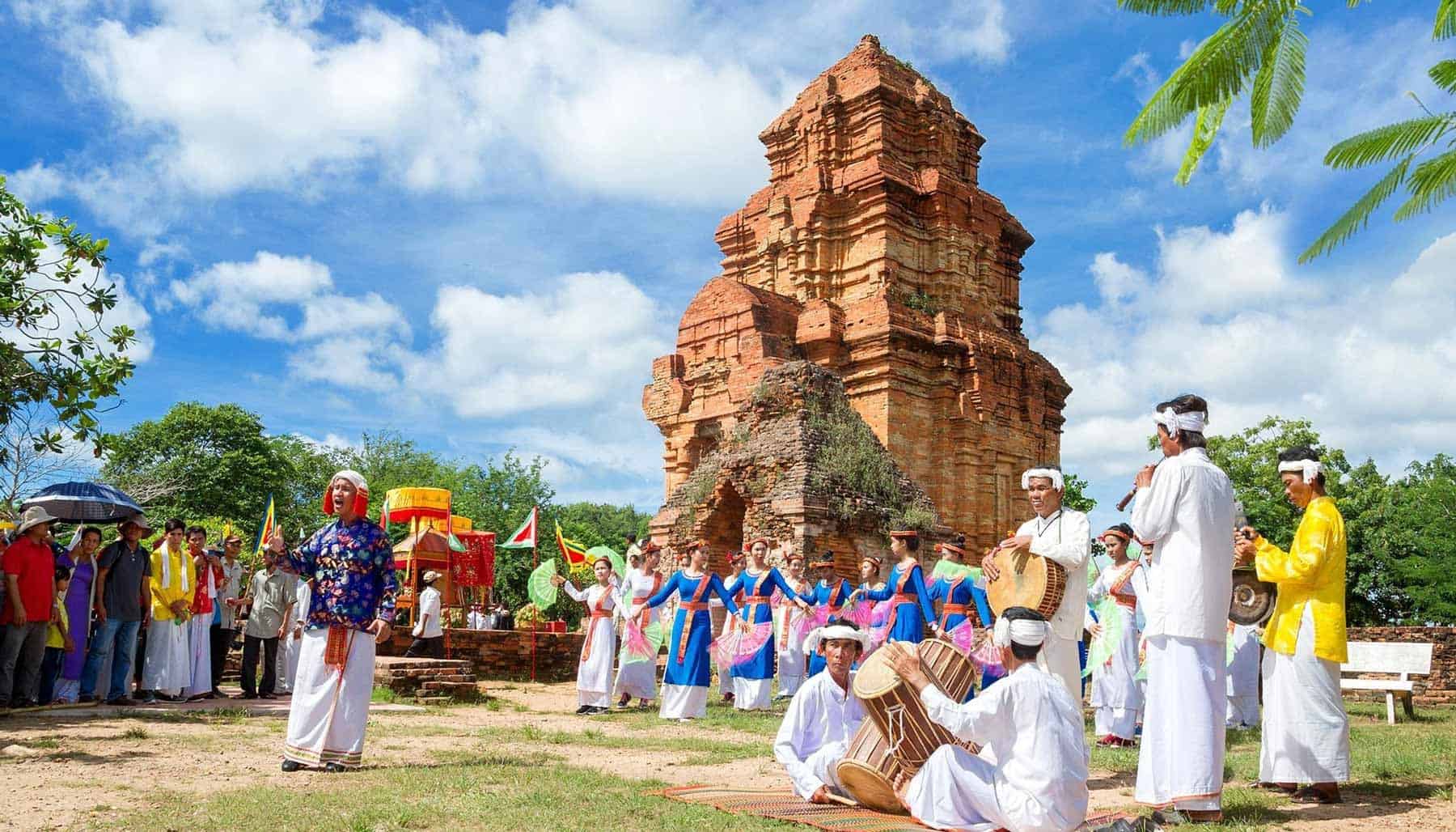 8. Discover local fresh seafood markets
The local market is the best way to observe authentic local daily life. Here you get a chance to see what people buy to prepare their meals, how they behave towards others, business activities, etc. The best time to visit is early in the morning when everything is still fresh and vibrant.
Besides vegetables and meat, there are also stalls you will see selling delicious rice noodle fish soups, fresh seafood and fried shrimp rolls. Don't forget to try the fish sauce "nuoc mam Phan Thiet". It's not a bad idea to have a quick breakfast here before starting your day with fun.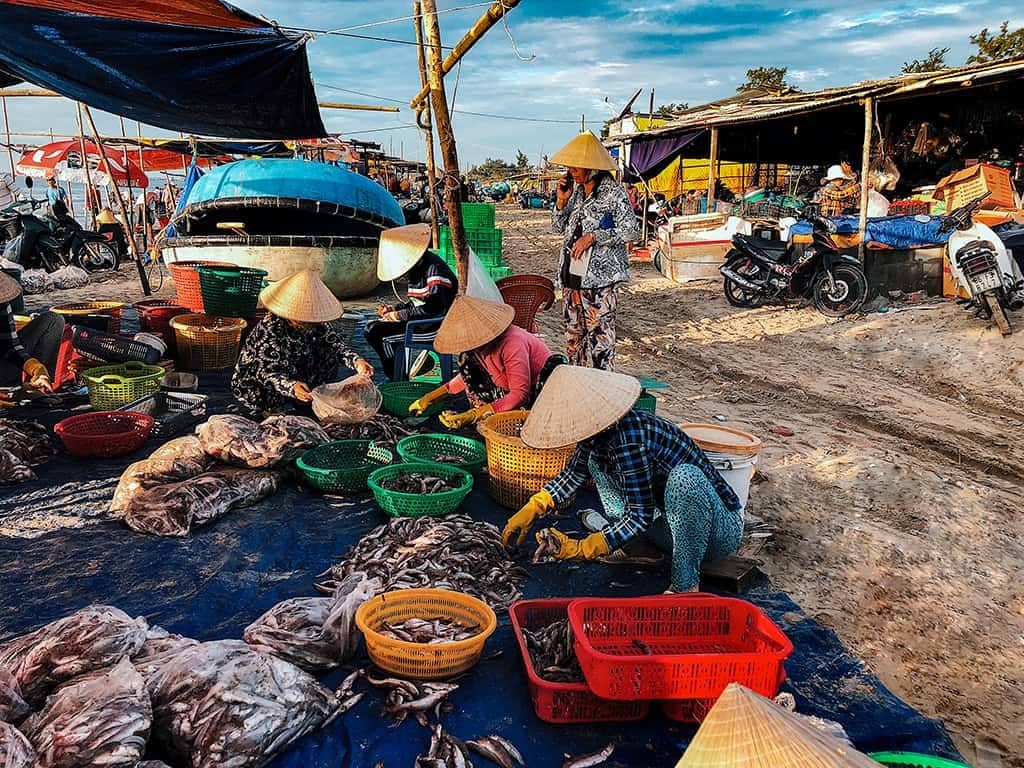 9. Relaxation at the restaurant and bar by the sea
In Mui Ne, you can enjoy succulent seafood in a small restaurant or in a luxury restaurant. If you want to have authentic experiences, enjoy grilled seafood with a cold beer at a restaurant overlooking the beach.
If you don't like seafood, you can try some famous local dishes , such as "banh quai vac" (steamed shrimp cake) or some kind of hotpot. Furthermore, English and Russian menus are popular in most restaurants.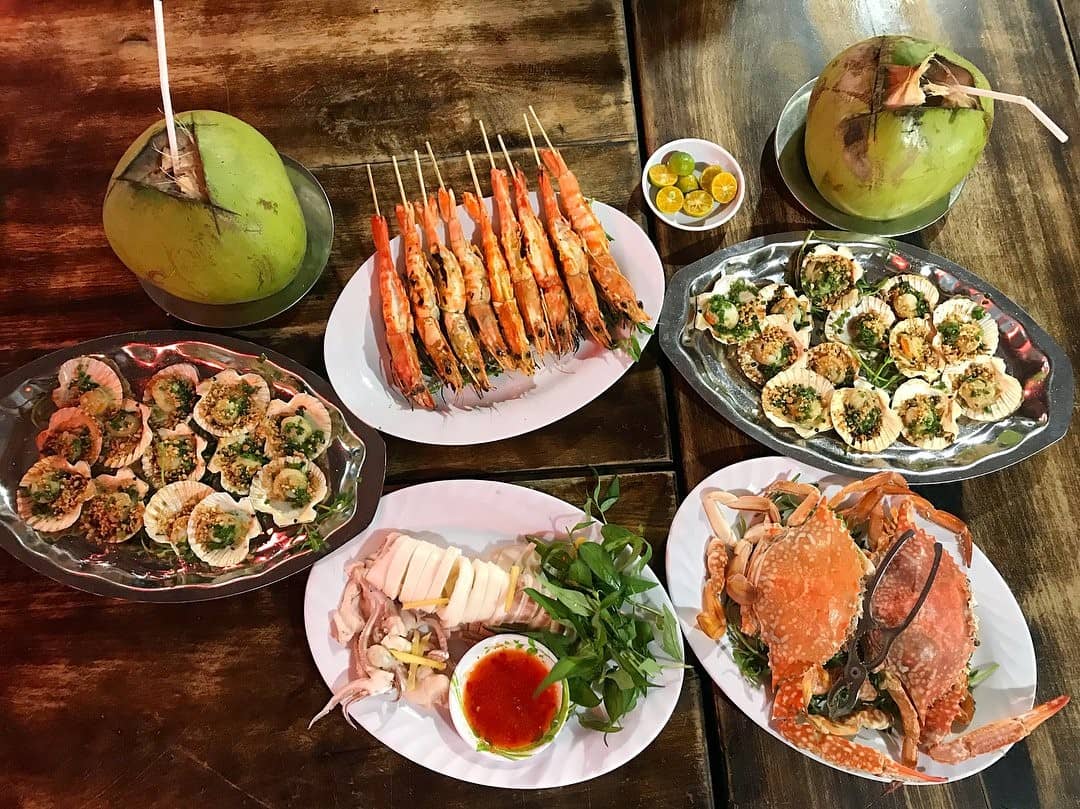 10. Relaxation in a seaside bungalow
In Mui Ne, most accommodation and restaurants stretch for 10 km along the coastal road named Nguyen Dinh Chieu Street. You can find luxury accommodation here as well as guesthouses, backpacker hostels, restaurants, bars, shops and cafes. In general, accommodations located in the city center offer attractions: a pleasant and comfortable room with sea or pool view, an outdoor swimming pool and easy access to hundreds of restaurants just a few meters from the hotel door. 'hotel.
You can also find a luxury villa with a private pool and golf course. Accommodation in Mui Ne meets almost all demands. However, in high season, rooms are often booked in advance. So make sure you have enough preparation for your vacation!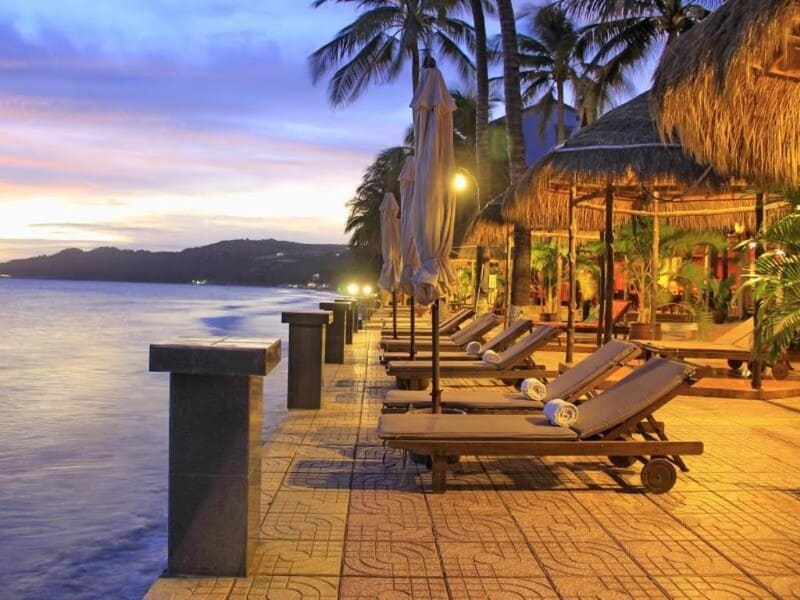 How to get to Mui Ne?
It is quite easy to get to Mui Ne and Phan Thiet from Saigon ( Ho Chi Minh City ). You can choose from 3 transportation options:
The train ride takes approximately 4 hours and offers panoramic views of the surrounding landscape. There are several trains per day departing from Saigon Station (Ho Chi Minh City) and arriving at Phan Thiet Station. Train tickets can be booked in advance online or directly at the station. It is recommended to book in advance (official website: dsvn.vn), especially during peak tourist periods, to guarantee your place on the train.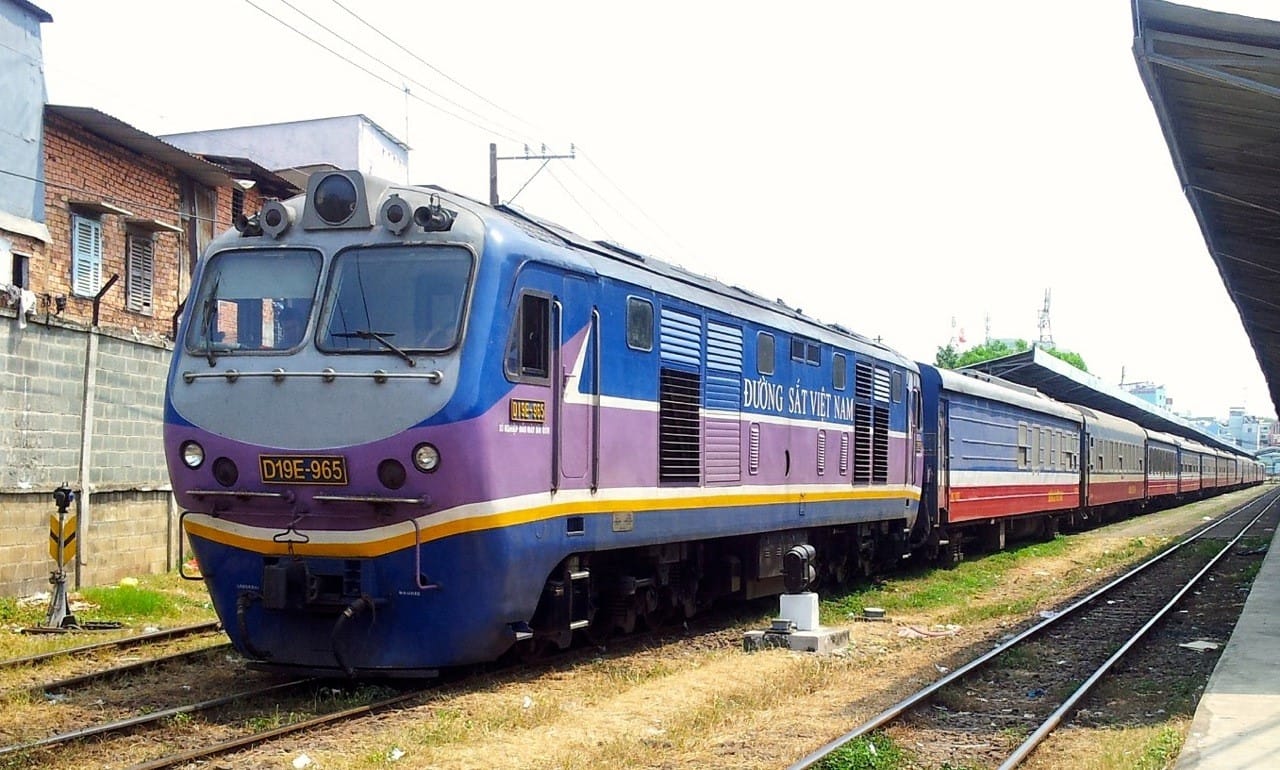 To get to Phan Thiet from Ho Chi Minh City, travelers can take a bus that will take them to Mui Ne. The bus journey usually takes around 5 hours, although times may vary depending on traffic conditions. There are several reliable bus companies that offer routes from Ho Chi Minh City to Mui Ne. Among the best known are Futa Bus, The Sinh Tourist, and Mai Linh Express. These companies are renowned for their quality service and safety.
To benefit from assistance in planning your stay in Nha Trang, consider reserving a car through a travel agency. These agencies offer complete packages including round-trip transportation, which is convenient and recommended. Opting for a private car with driver is an optimal choice for free management of your time and peace of mind when traveling.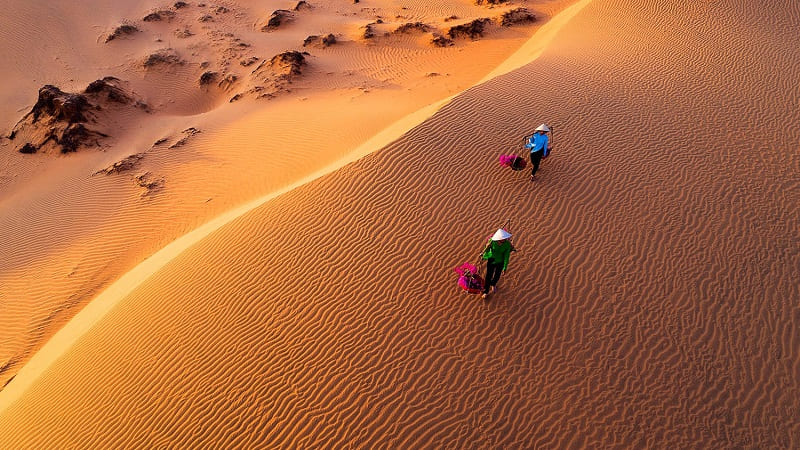 When are the best times to visit Mui Ne?
Mui Ne's weather is pleasant almost all year round. However, if you want to make the most of this seaside resort, go there between November and March , where it is sunny but not too hot. For those who don't like crowds, avoid visiting Mui Ne in summer from May to August as this is the time when Vietnamese go on vacation with their families and children.
Where to stay in Mui Ne?
In Mui Ne, you have a wide range of accommodation options, from budget choices to luxury accommodations. It is crucial to choose carefully to ensure a pleasant experience during your visit. To do this, consult reputable hotel reservation sites such as Booking, Agoda, etc. Don't forget to take into account the opinions of other travelers regarding the establishment that interests you, and do not hesitate to directly contact the hotel of your choice to ensure all the details. Among all the available options, we recommend three good resorts in Mui Ne:
Anantara Mui Ne Resort is a luxury resort located in Mui Ne. The resort offers a premium stay experience with comfortable and stylish accommodation, a range of leisure facilities, premium restaurants offering international and Vietnamese cuisine as well as world-class spa treatments.
It also offers direct access to Mui Ne Beach and stunning ocean views. Guests can enjoy a variety of activities such as yoga classes, water sports, boat trips and cultural tours in the surrounding area. Anantara Mui Ne Resort is an ideal choice for travelers looking to relax and rejuvenate in a luxurious and tranquil setting.
Allezboo Beach Resort & Spa
Allezboo Beach Resort & Spa is a luxury resort. This resort offers comfortable and stylish accommodation with modern amenities, including an outdoor swimming pool, spa, gym and a restaurant offering international and Vietnamese cuisine. Rooms offer stunning views of the sea or the resort's lush tropical gardens. Guests can also enjoy numerous activities on offer, such as yoga classes, water sports and excursions in the surrounding area.
Pandanus Resort is located on a white sand beach and is surrounded by lush tropical gardens, providing a serene and tranquil atmosphere to relax and rejuvenate. It is a popular destination for couples, families and groups of friends seeking a luxurious beach getaway in Vietnam.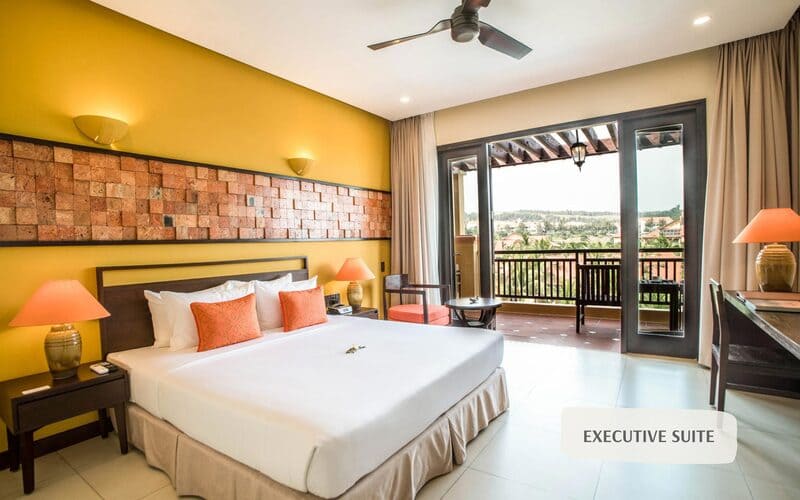 Our last words,
Are you looking for a place that offers both the sea and sand dunes that resemble a desert? Mui Ne is a wonderful combination of nature! Additionally, the city is rich in cultural features typical of the Cham people, making it a fascinating destination to explore. So why not plan a trip to Mui Ne now?
---