Phu Quoc, 6 questions before leaving for this paradise island
If you are looking for an exotic travel destination, Phu Quoc is a hidden gem that you must discover. Whether you're looking for a relaxing beach break, nature hikes, cultural exploration, or local gastronomy, Phu Quoc has something to offer every type of traveler.
Our Phu Quoc travel guide is your ideal companion to discover all the secrets of this paradise island. You will find all the practical information you need to plan your trip, tips for making the most of your stay and recommendations for activities not to be missed. So let's go!
Where is Phu Quoc located?
Phu Quoc Island is nestled off the southwest coast of Vietnam in the Gulf of Thailand, at a distance of approximately 400 km from Ho Chi Minh City. Nicknamed the "pearl" of Vietnam, it owes its reputation to its vast national park listed as a UNESCO World Heritage Site, its extensive jade blue sea, its romantic sunsets and above all its pristine beaches of absolute beauty. striking.
Phu Quoc also offers plenty of outdoor activities to suit all tastes, from diving, snorkeling, kayaking and fishing to jungle hikes or bike rides to explore the island's many landscapes. If you are a fan of diving and snorkeling, you will be delighted by the richness of the seabed of Phu Quoc, which is home to exceptional underwater fauna and flora. You can also explore this aquatic world aboard a glass-bottom boat for an unforgettable experience.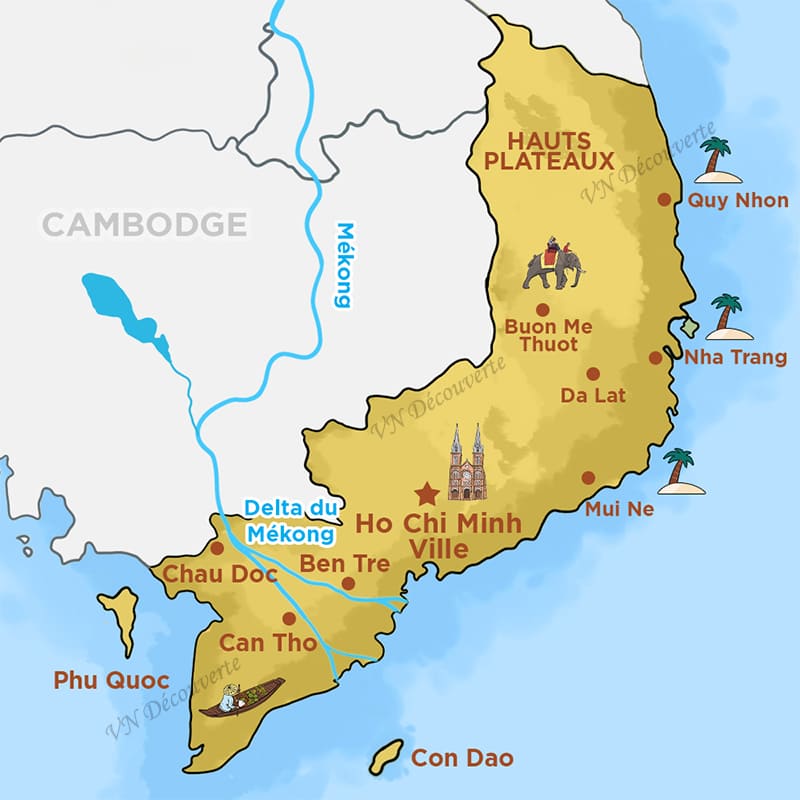 Phu Quoc is the largest island in Vietnam?
With an area of ​​approximately 600 km2, Phu Quoc Island is the largest island in Vietnam. It's a must-visit destination for travelers looking for pristine beaches, crystal clear waters, and stunning scenery. With over 20 different beaches, Phu Quoc offers a variety of choices to suit every traveler's preferences and desires. The west coast of the island is the most popular with tourists, thanks to its stunning beaches and great choice of accommodation.
However, if you're looking to get away from the crowds for a more peaceful stay, the northern part of the West Coast is a great choice. This less developed region offers you quieter, more secluded beaches, as well as stunning landscapes, such as Phu Quoc National Park and the Ganh Dau Mountains. On the other hand, if you're looking for a livelier atmosphere, the southern part of the West Coast is for you. This area is home to most of the luxury resorts, restaurants, bars and shops.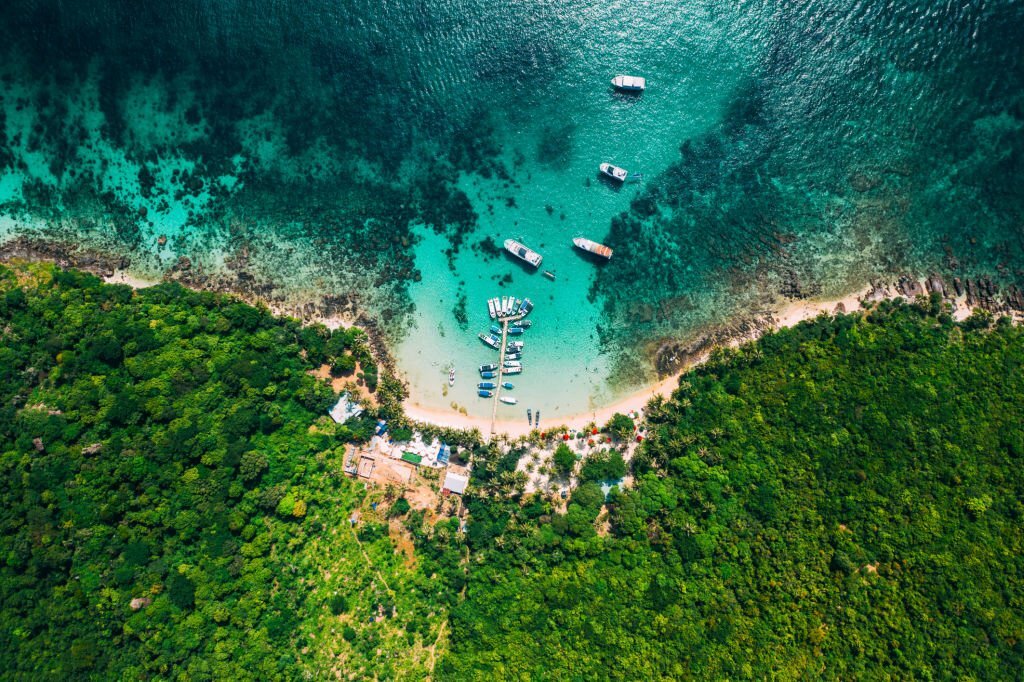 When to go to Phu Quoc?
To fully enjoy the island, it is important to know when to go to Phu Quoc. It has two distinct seasons: the dry season and the wet season.
The dry season, from the end of November to the beginning of April, is the best time to discover the pristine white sand beaches, the calm and clear sea with bright, tropical colors. This is also peak tourist season, when restaurants, hotels and tour operators are at their peak, but prices can be higher.
On the other hand, the wet season, from May to the end of October, offers magnificent waterfalls and more reasonable prices due to the low tourist season. However, heavy rains can be an obstacle for certain activities.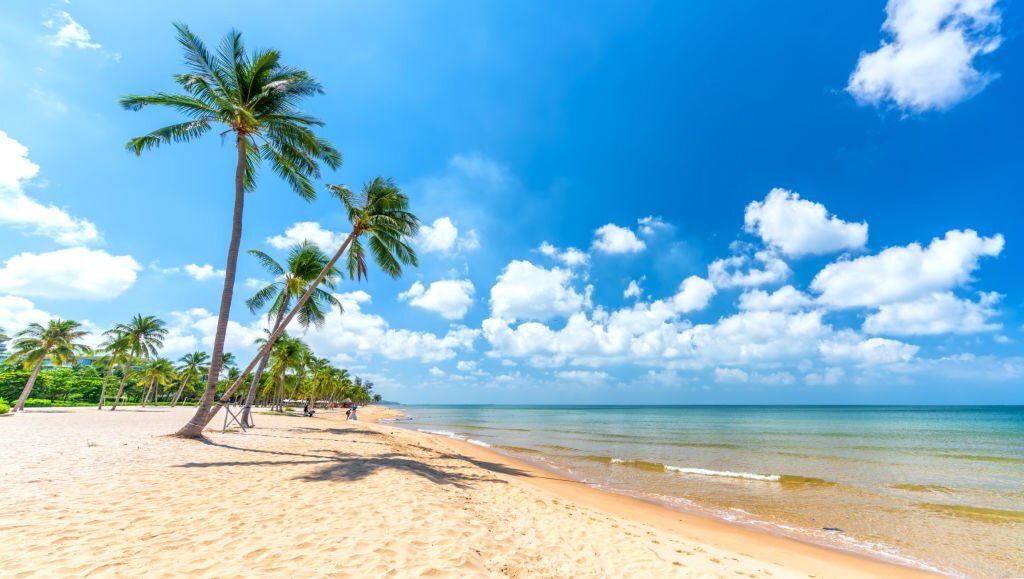 How to get to Phu Quoc?
To access the beaches of Phu Quoc, several means of transport are available: by plane from many cities in Vietnam and Asia or by speedboat/ferry from Rach Gia, Ha Tien or Ca Mau.
Getting to Phu Quoc by plane
The most popular and convenient method of transportation to get to Phu Quoc is currently by plane. Phu Quoc International Airport (PQC) is located on the island and offers direct flights from several cities in Vietnam as well as international destinations.
Direct domestic flights to Phu Quoc are available from the cities of Saigon, Hanoi, Hai Phong, Thanh Hoa, Buon Ma Thuot, Vinh, Hue, Da Nang, Nha Trang, Da Lat and Can Tho. As for direct international flights, they come from Singapore, Cambodia, Hong Kong, Korea, China and Thailand.
Phu Quoc Airport is just 10 km from Duong Dong Town, the center of the island. It is therefore easy to take a taxi to reach your hotel.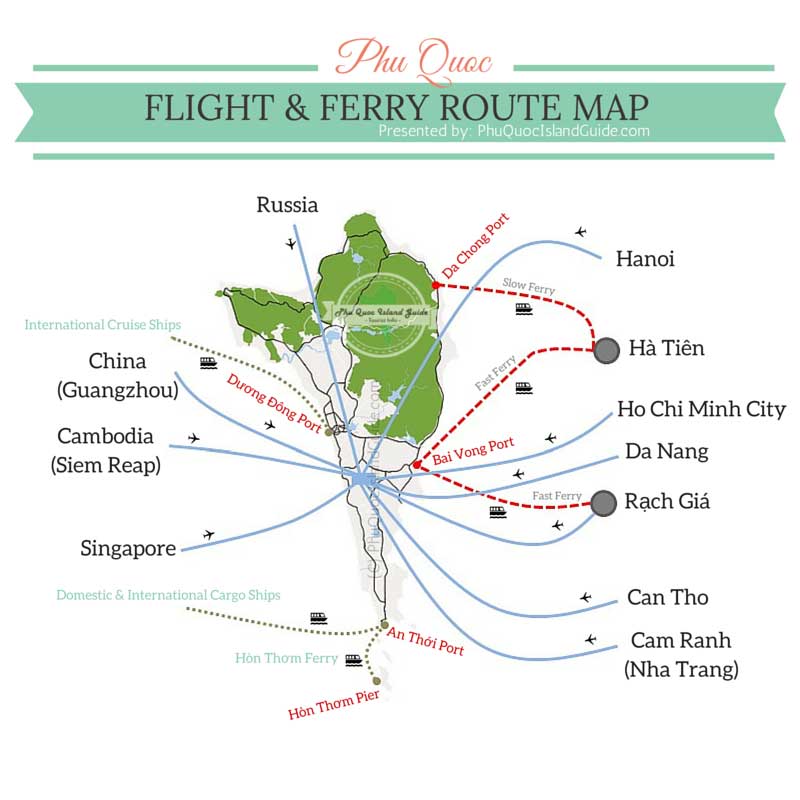 Go to Phu Quoc by speedboat/ferry
If you are planning to visit Phu Quoc after exploring the Mekong Delta, it is best to take either the fast boat from Rach Gia, Ha Tien or Ca Mau, or the Can Tho - Phu Quoc flight.
Rach Gia - Phu Quoc
If you end your trip in Can Tho , you have two options. The first is to take a direct flight from Can Tho to Phu Quoc. The second option is to take a taxi or rent a private car to Rach Gia (about 110 km), then buy tickets and board the fast boat to Phu Quoc. 
Once you arrive at Rach Gia port, you need to take a fast boat or ferry to Phu Quoc Island. Several boat companies operate on this route, including Phu Quoc Express, Superdong, Hoa Binh Ship and Thanh Thoi Ferry.
The speedboat ride from Rach Gia to Phu Quoc takes approximately 2-2.5 hours. Ticket prices range from VND270,000 to VND340,000 one-way for adults, and VND240,000 to VND270,000 for children.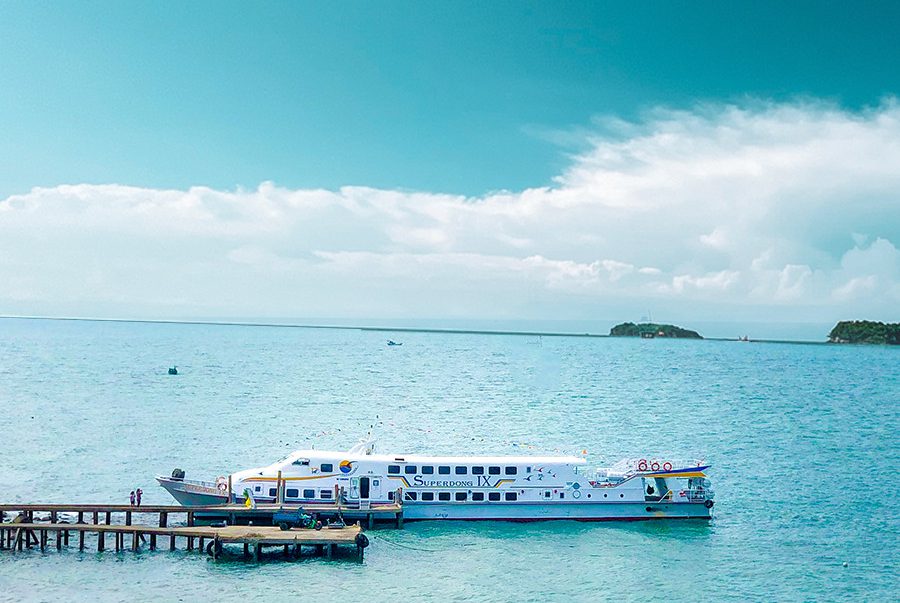 Ha Tien - Phu Quoc
If you end your tour in Chau Doc , you can take a taxi or rent a private car to reach Ha Tien (about 90 km) and then buy tickets for the fast ferry to Phu Quoc.
You can buy tickets for companies such as Superdong, Hong Tam or Ngoc Thanh. Ticket prices range from 215,000 VND to 230,000 VND for adults and 160,000 VND for children. Travel time by fast ferry from Ha Tien to Phu Quoc is only 1-2 hours.
Ca Mau - Phu Quoc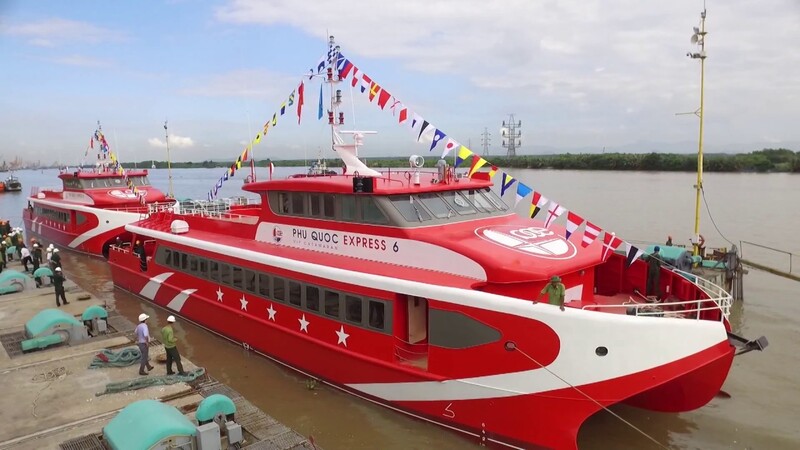 If you are in Ca Mau, be aware that the fast boat line linking Ca Mau to Nam Du and Phu Quoc resumed operations in March 2023 after almost two years of suspension. These boats provide a maximum speed of 55 km/h, allowing a journey of only 3 hours and 15 minutes to reach Phu Quoc from Tran Van Thoi port.
It is therefore a quick and comfortable option to reach Phu Quoc island from Ca Mau. Passengers can enjoy magnificent sea views throughout the journey, as well as numerous on-board services such as meals, drinks and free Wi-Fi. 
What to see and do in Phu Quoc?  
Enjoy the pristine beaches in the north of Phu Quoc Island 
Among all the beaches in Phu Quoc, Ong Lang Beach is a hidden gem that is definitely worth a visit. Located on the west coast of the island, this beach is less crowded than other popular beaches in the area. Its fine sand and warm, clear water create the perfect setting for gently relaxing and enjoying the sun. Plus, the beach offers spectacular sunsets, a sight you don't want to miss.
Also located on the  west coast of Phu Quoc  and about 7km from Ong Lang Beach, Cua Can Beach is another quiet and natural beach that travelers looking for serenity will love. This still quite isolated beach is lined with casuarina trees and offers a picturesque view of the Cua River, one of the island's rivers.
Vung Bau Beach is also a great place if you want to escape the crowds and enjoy your own piece of paradise. This clean and natural beach is located just 10-15 minutes from Cua Can Beach and offers a secluded location to relax and enjoy the fine white sand and crystal clear water. In low season, however, it is not suitable for swimming, as strong currents can appear there.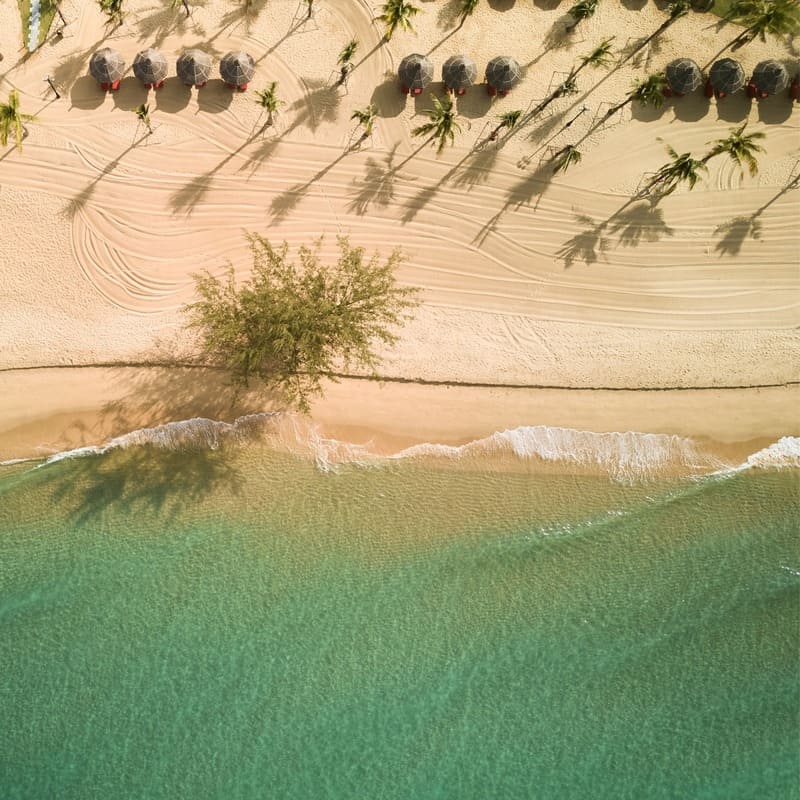 Located quite far from the center of the island, about 35 km to the northeast, Thom beach is an isolated, calm and still wild gem. Uncrowded, it offers a peaceful and intoxicating atmosphere, filled with the scent of fruits and cashew nuts. The beach is simply beautiful and alluring.
Finally, Ganh Dau Beach, located at the northwest tip of Phu Quoc, is a dream beach with fine white sand, lush palm trees and crystal clear, shallow water. Ganh Dau is a famous scuba diving spot for viewing the diverse coral reefs and wild landscape of Phu Quoc. In addition to its natural beauty, Ganh Dau fishing village is certainly worth a visit for travelers looking for an authentic experience of local culture.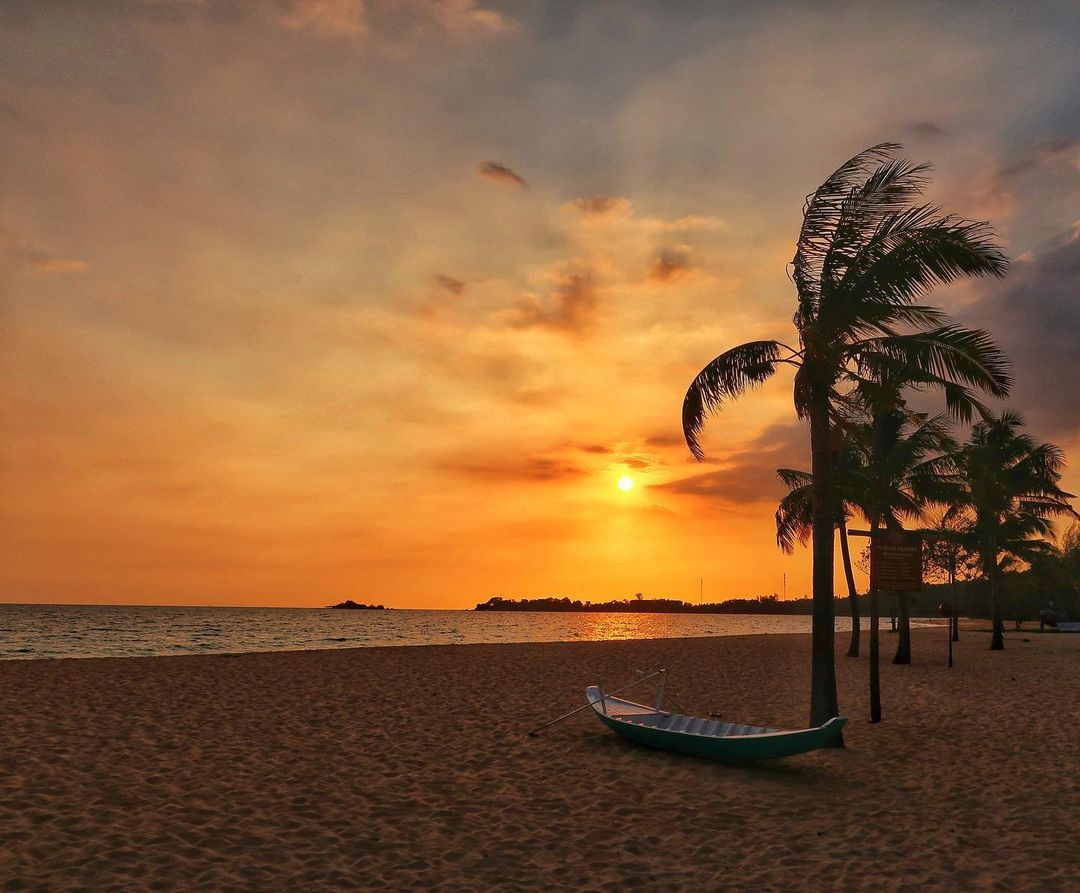 Experience the lively atmosphere of the southern beaches of Phu Quoc Island
Let yourself be carried away by the excitement of the beaches in the south of Phu Quoc island! Stretching for almost 20 km along the southwest coast of Phu Quoc, Truong Beach (Long Beach) is the longest on the island. It is one of the most famous and popular beaches with tourists in Phu Quoc. This is where most of the hotels, restaurants, bars and nightclubs are located.
Dai Beach (Bai Dai) is also very popular with tourists. It is particularly suitable for children because the water level is shallow. In recent years, its infrastructure has grown rapidly with the construction of a bustling mega-resort including theme parks, water parks, a giant casino, a golf course, safaris, enormous hotels and luxurious villas with Roman architecture.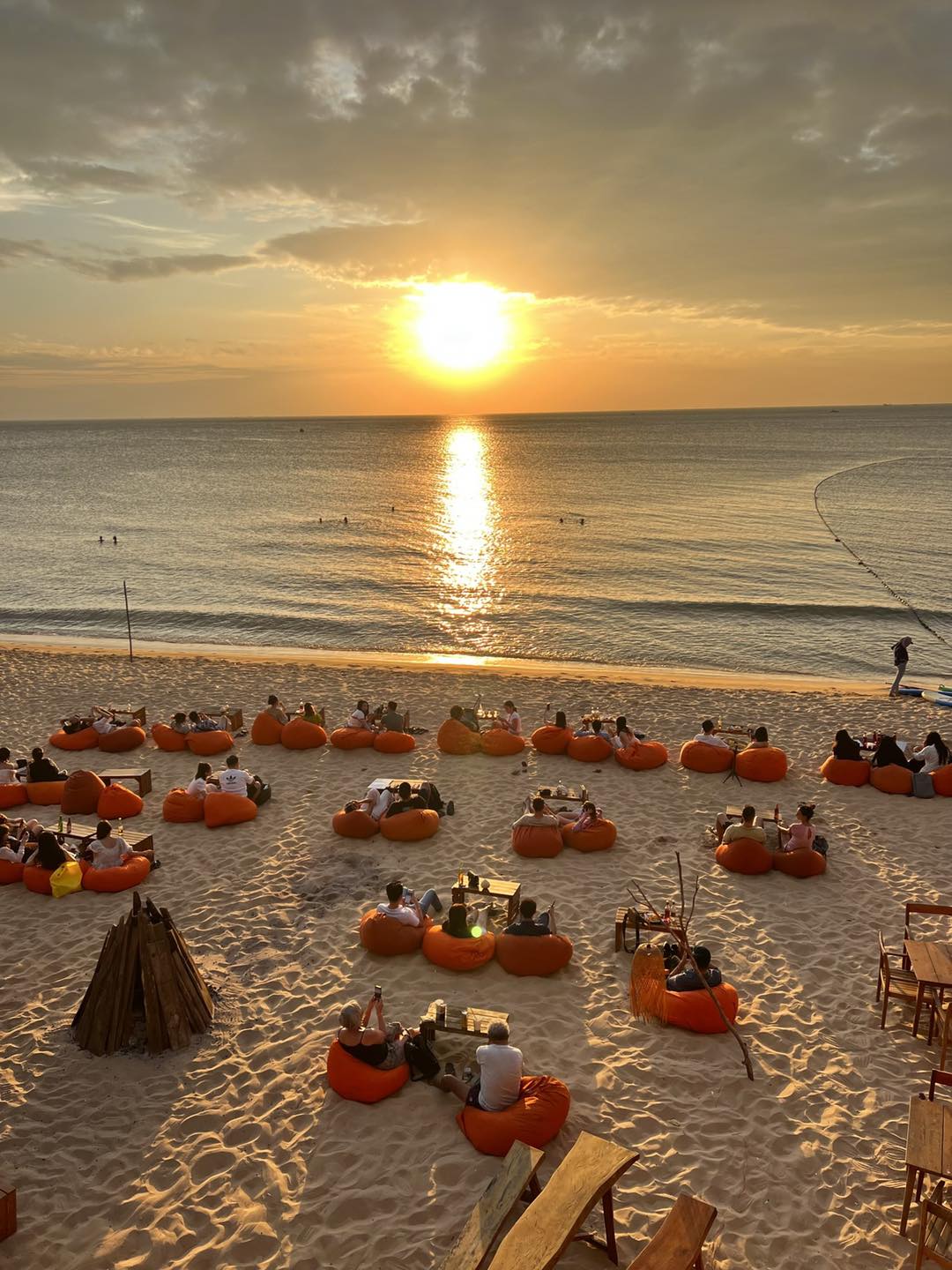 Sao Beach, located on the southeast coast of Phu Quoc Island in a beautiful bay, is a true tropical gem. With its snow-white sand, crystal clear turquoise waters, gentle waves and lush palm trees, this stunning beach is the perfect place to relax and find inner peace.
Not far from Sao Beach, towards An Thoi village, is Khem Beach, another stunning beach lined with lush green jungle and bright white sand. Coming here, you can experience a small, quiet fishing village and take part in interesting outdoor activities such as kayaking, fish catching and night squid fishing.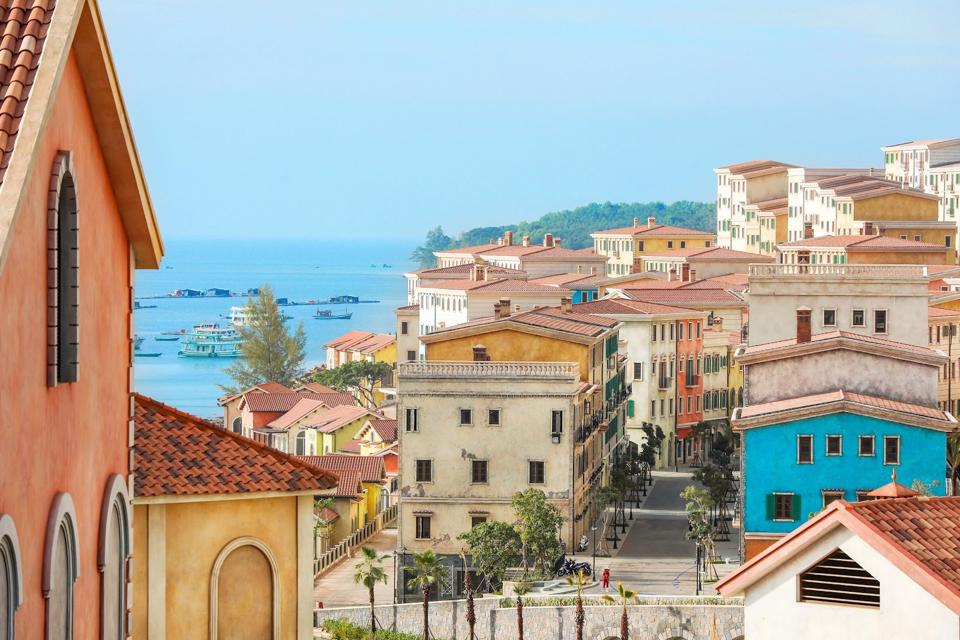 Snorkeling in the An Thoi archipelago
The southern part of Phu Quoc Island is also an excellent destination for snorkeling. The crystal clear waters and coral reefs rich in flora and fauna make it a perfect place to discover underwater marine life. The An Thoi Archipelago, located off southern Phu Quoc, has more than 18 small and large islands, providing the most beautiful places to view coral reefs on the Emerald Isle. There you can see a variety of colorful fish, starfish and sea urchins.
There are many suitable places for diving in An Thoi, such as Hon May Rut, Hon Gam Ghi, Hon Dam Trong, Hon Thom, Hon Dua, Hon Dau, ...The islands and islets of the An Thoi archipelago 'An Thoi are all accessible by boat from Phu Quoc Island.
Visitors can take a boat from An Thoi pier or book a boat tour to explore the different islands and coral reefs in the area. If you are looking for a lively and fun stay on Phu Quoc Island, the southern part of the island is the ideal place for you.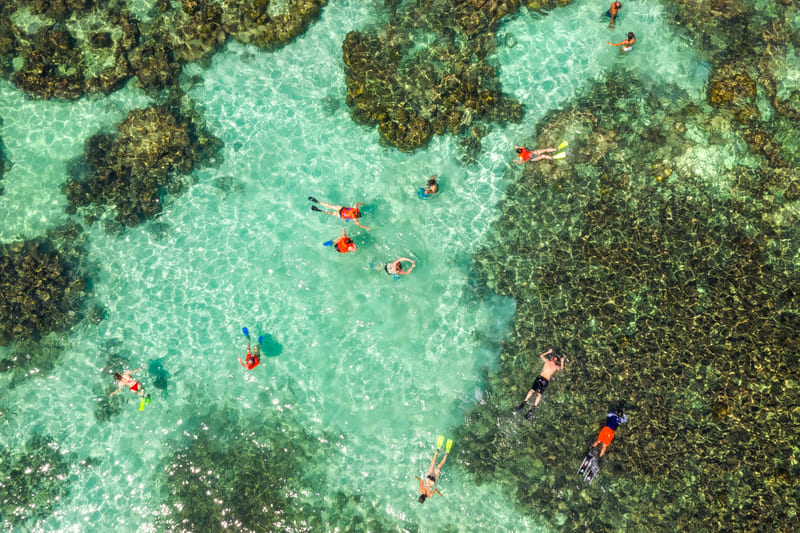 Discover the manufacturing secrets of local specialties
Phu Quoc fish sauce manufacturing dates back 200 years and still follows a traditional manual process, ensuring excellent quality, rich taste and distinctive characteristics. Phu Quoc nuoc mam is famous throughout the country and the world. Fish sauce factories are known as an interesting place to observe the different stages of making this typical Vietnamese sauce.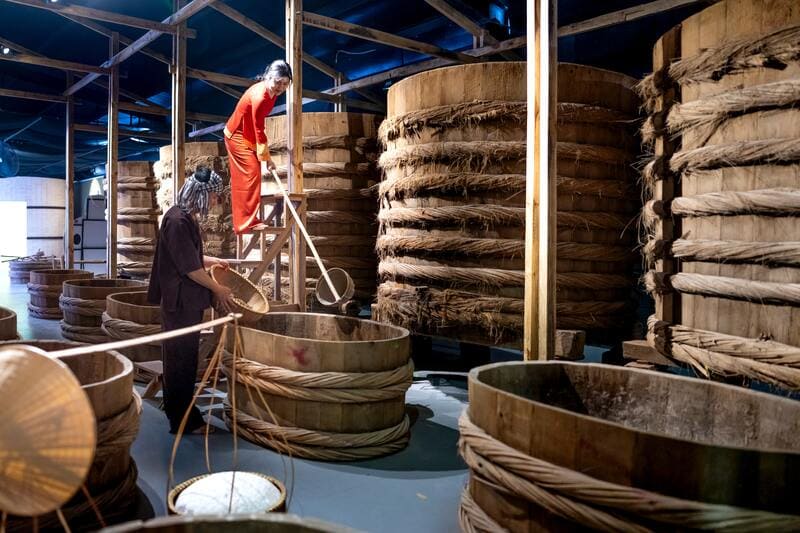 The local specialties of Phu Quoc are inseparable from fresh and dried seafood, as well as the famous fish sauce. In addition, sim alcohol is one of the most popular specialties among tourists as a souvenir of their trip. Phu Quoc Island is fortunate to have many sim forests. Around January, these forests produce many ripe fruits which, when used to make alcohol, offer a delicious and quality smell and taste.
Phu Quoc pepper is a famous spice originating from Phu Quoc island. Cultivated on the island for centuries, it is renowned for its unique taste and superior quality. Phu Quoc pepper is generally harvested by hand and dried in the sun to concentrate its aromas. It comes in different varieties including black, white and red, each with its own distinct flavor. Phu Quoc pepper is highly appreciated by professional chefs for its subtle taste, powerful aroma and crunchy texture. Visitors to the island can tour the pepper plantations and purchase fresh or processed pepper as a souvenir of their trip.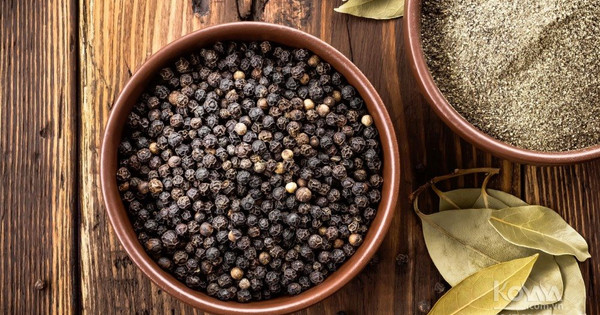 Phu Quoc Prison, located on the south side of Phu Quoc, was originally built by French settlers to detain Vietnamese patriots. It is a must-visit place for travelers looking for history and culture. This prison was once the largest prison in Indochina, a sad reality that reminds us of the dark times of colonialism.
With the increasing involvement of the United States in the Vietnam War in 1967, Phu Quoc Prison was rebuilt by the Saigon government and renamed "Coconut Prison", also known as the Communist Prison Camp of Phu Quoc. Detention conditions were inhumane, Vietnamese political prisoners were subjected to cruel and inhumane treatment.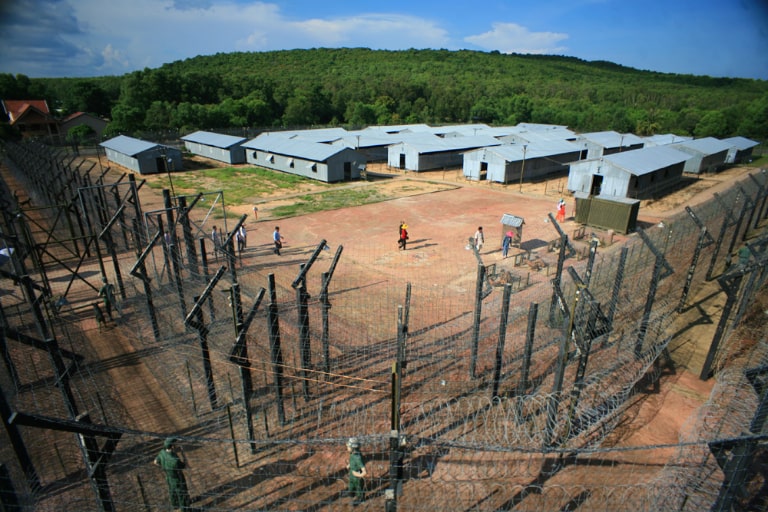 Today, Phu Quoc Prison is a museum open to the public. There you can discover the horrors of war and the difficult conditions of detention in which the prisoners lived. The exhibits will immerse you in the life and culture of Vietnamese political prisoners during the war, an experience that will touch you deeply.
Visiting Phu Quoc Prison is a moving reminder of the atrocities of war and the importance of peace and reconciliation. A cultural experience that is sure to leave a lasting impression and remind you that peace is a fragile treasure that must be protected.
Visit the fishing village of Ham Ninh
Ham Ninh, a hidden gem on the island of Phu Quoc, Vietnam, will seduce you with its picturesque charm and exceptional natural setting. Located on the northeast coast of the island, this fishing village is surrounded by green mountains and breathtaking turquoise sea.
If you are looking for an authentic experience of traditional Vietnamese life, Ham Ninh is a must-visit destination. Here you can taste delicious local cuisine, prepared from the freshest and tastiest seafood. Indeed, Ham Ninh is known as the main source of seafood for the entire city. In addition to its tempting gastronomy, Ham Ninh offers a setting of absolute relaxation, ideal for escaping the stress of urban life.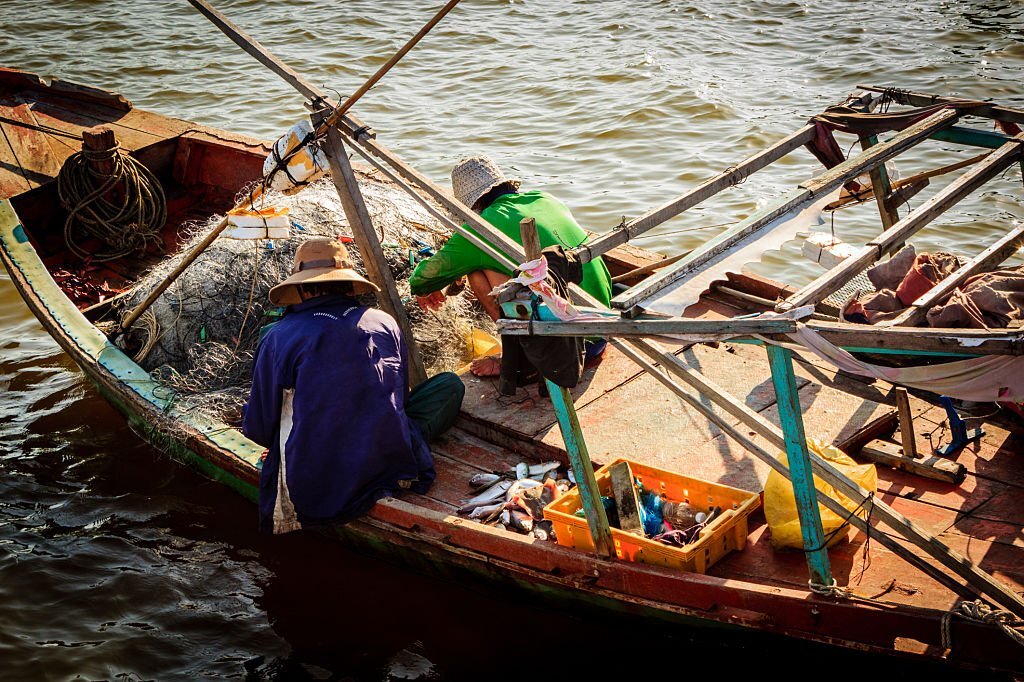 Explore the flora and fauna of Phu Quoc
Phu Quoc is much more than an island paradise with white sandy beaches and crystal clear waters. It is also a true treasure of nature, with a rich and varied fauna and flora that will not fail to amaze you. Phu Quoc National Park is a true natural gem, located in the north of the island. You can discover a wide variety of endemic plants and animals, as well as endangered and rare species. You will be fascinated by the lush rainforests, streams and waterfalls, as well as the hiking trails that will offer you spectacular views.
Be sure to visit Vinpearl Safari Phú Quốc, Vietnam's first wildlife conservation park, which covers 380 hectares. The park is home to many rare animal species, such as the Arabian oryx and the black-necked swan. This park is certified by the SEAZA Association for the conservation and improvement of the physical condition of animals. You will be able to admire the perfect natural conditions for wild species to reproduce and form herds.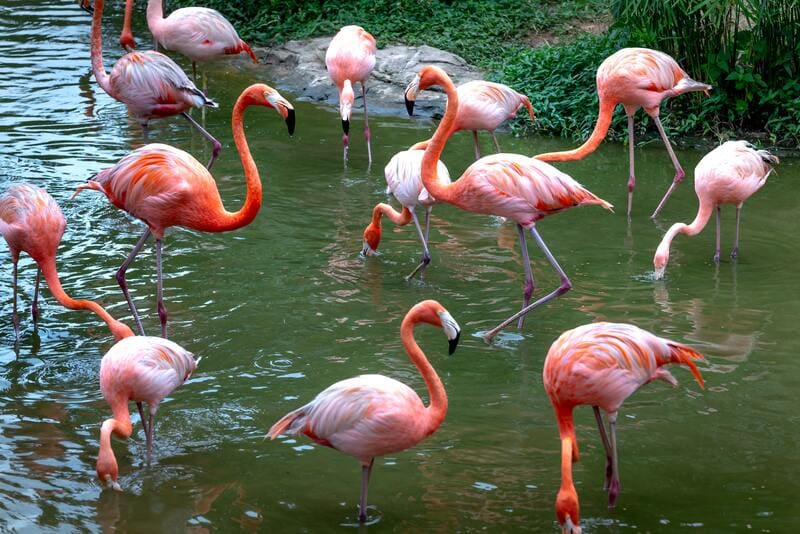 A Phu Quoc Safari tour can also include a visit to the Sea Shell Aquarium, one of the five largest aquariums in the world. Open to the public since April 2022, it features an iconic dome-shaped design that is inspired by the turtle, an important animal in Vietnamese culture.
You will be amazed by the life of rare marine species that create a vibrant world under the ocean. The park is built in a unique turtle-shaped architecture, with a total area of ​​15,000 square meters spread over three floors. You can explore the rainforest (freshwater), cave (reptiles) and ocean (saltwater) easily.
In addition, you can witness exceptional shows such as the performance of beautiful mermaids or daily fish feeding shows in this magnificent aquarium.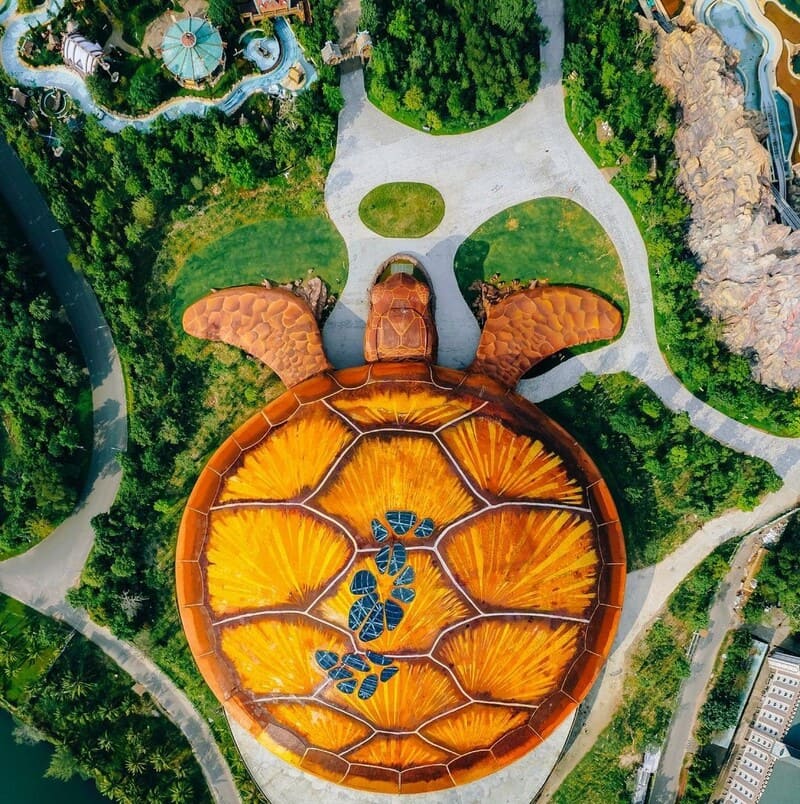 What are the culinary specialties of Phu Quoc?
Apart from enjoying the beaches and diving to admire magnificent coral reefs, you can also taste the local delicacies which are prepared with the rich marine resources of the sea. If you are a fan of seafood, you must definitely try the Ham Ninh clams, sardinella salad and sea urchins, which will give you a unique culinary experience.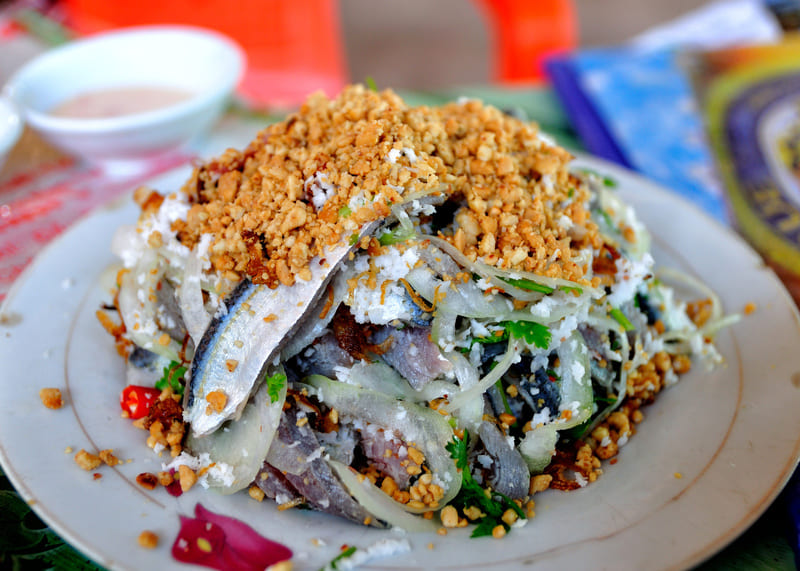 Among the specialties of the island of Phu Quoc, "bún quậy" is an essential dish. The noodles are made from fresh rice and are served with a variety of seafood toppings, such as fresh squid, fish balls, shrimp balls and even beef to add a touch of flavor. sweetness to the sauce. The mix of flavors and textures in this dish is simply incredible!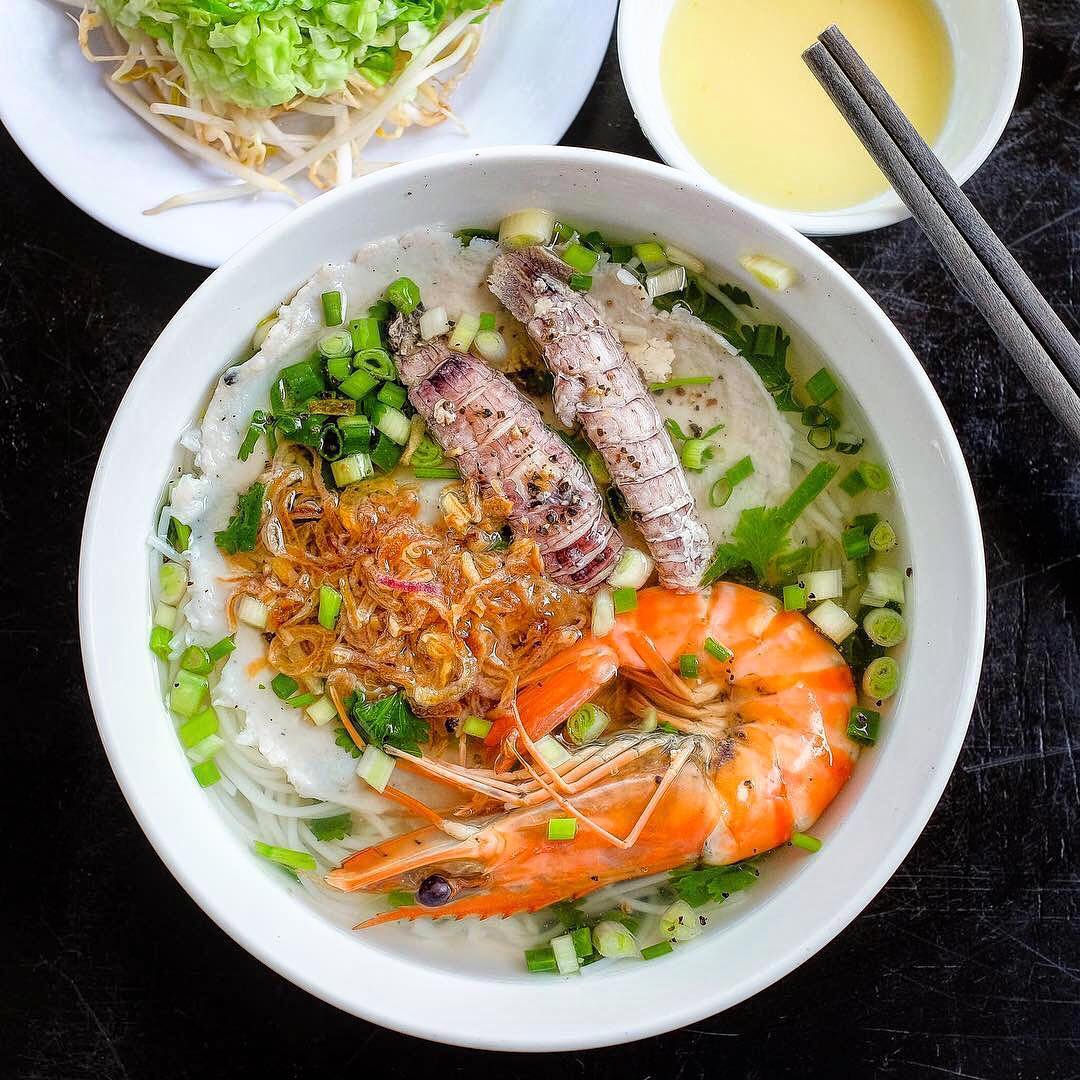 And to top it all off, don't miss the opportunity to taste Tràm mushrooms, a specialty mushroom variety from Phu Quoc island. Tràm mushrooms are purple in color and have a short lifespan, lasting only about a month, making them rare compared to other types of mushrooms. Locals have harmoniously combined Tràm mushrooms with fresh island seafood like squid, shrimp and clams to create excellent Tràm mushroom soup, with a delicious and appealing flavor, while still being nutritious.
Dried seafood is also one of Phu Quoc's specialties.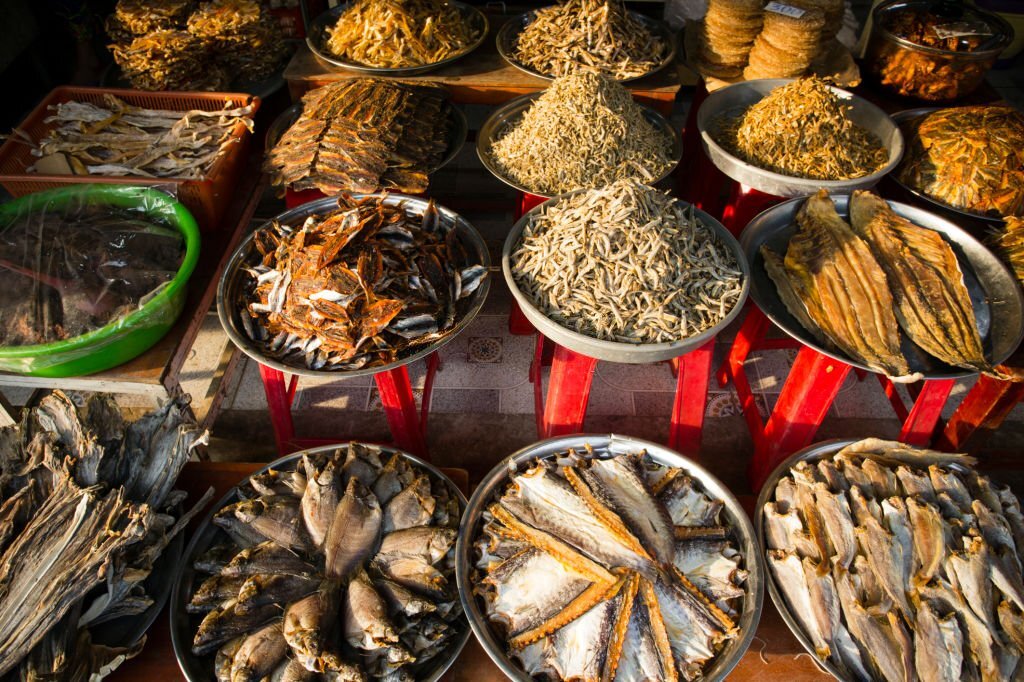 Where to stay in Phu Quoc?
Phu Quoc Island offers many different accommodation options, tailored to your preferences and what you want to do during your stay. The west coast of Phu Quoc is the most popular with tourists due to its stunning beaches and large selection of accommodation.
Mango Bay Resort, Cassia Cottage, Chen Sea Resort & Spa, Ocean Bay Resort and Sea Sense Resort are some of the recommended charming hotels near Ong Lang Beach. Cua Can Beach, located 7 km to the north, is also a great place to enjoy a quieter ambiance. Green Bay Resort, Chez Carole and Phu Quoc Ecolodge are recommended hotels near Cua Can Beach.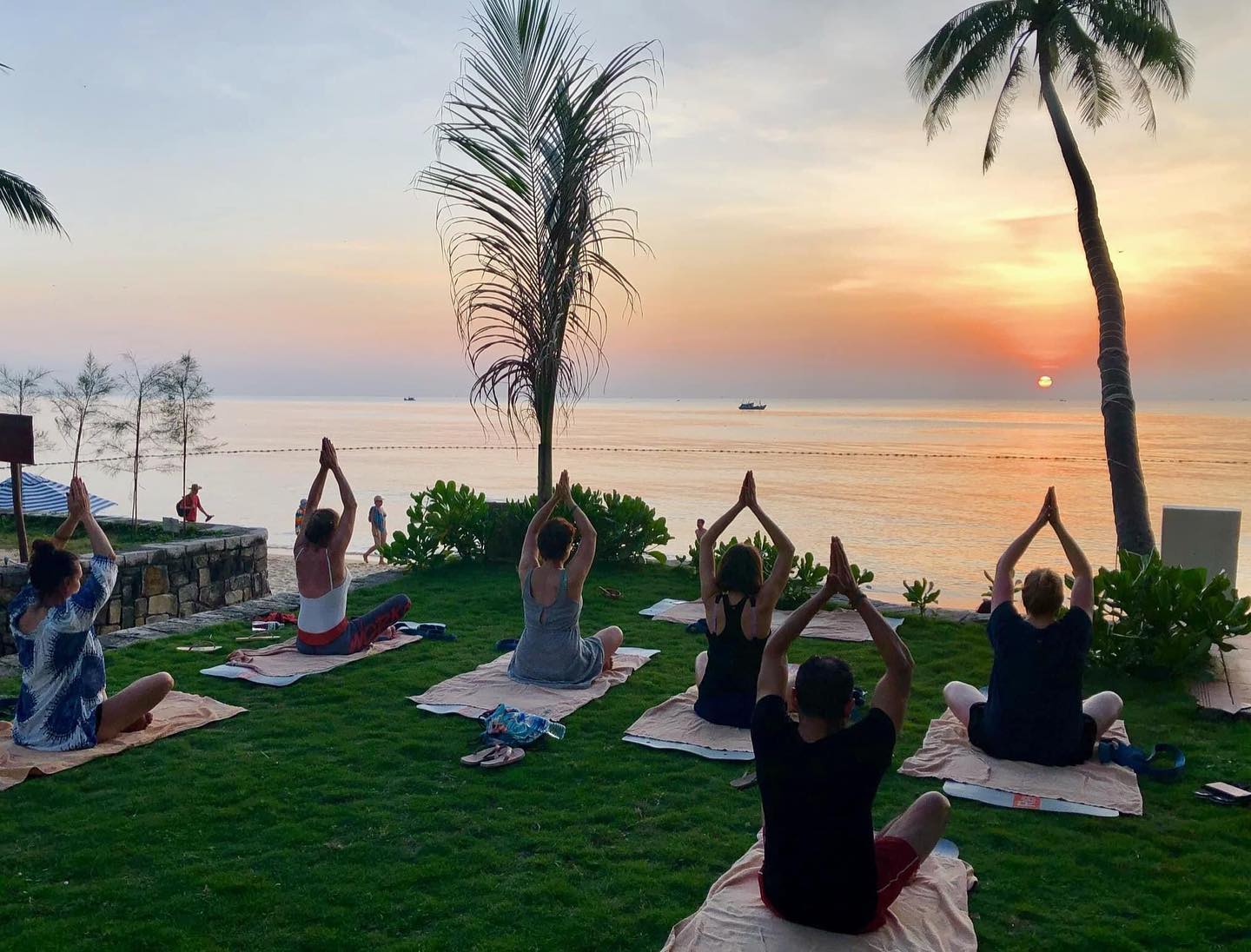 Towards the far northern part of Phu Quoc island, Vung Bau beach stretches for about 2 km of fine white sand, lined with coconut palms and other tropical trees. You can stay at charming hotels such as Bamboo Cottage, Nam Nghi Coral Peninsula Phu Quoc and Fusion Resort, all located near Vung Bau Beach.
On the other hand, if you are looking for a livelier atmosphere, the southern part of the west coast is for you. If you are looking for accommodation in this part of the island, there are many quality hotels to choose from, including prestigious international brands such as JW Marriott Phu Quoc Emerald Bay Resort & Spa, InterContinental Phu Quoc Long Beach Resort and the Novotel Phu Quoc Resort.
Our last words
So, here is the practical information and the list of the 10 most beautiful beaches for a   dream seaside stay on the island of Phu Quoc. With its guides above, we hope you can choose stunning beaches matching your taste to enjoy your wonderful vacation in the emerald island of Phu Quoc.
---