Con Dao Island, 6 essential questions before going there!
Con Dao is an archipelago off the coast of southern Vietnam, also known by its Europeanized Malay name, Poulo Condor, meaning "squash island". During French colonization, Con Dao reincarnated earthly hell because of the penal colony of Poulo Condor, whose incarceration conditions were of unparalleled cruelty. Con Dao is nowadays a renowned tourist destination which is included in the list of the clearest waters on the planet by Travel Leisure. Lined with pristine beaches with crystal clear waters and covered in excellent greenery, this archipelago of 16 islands off the coast of Vung Tau appeals to all nature lovers as well as history buffs. Discover with us everything there is to see and experience on this island wonder of Vietnam.
Where is Con Dao located? 
Con Dao is an archipelago of 16 different islands, located in the waters of the East Sea, off the coast of Vung Tau and 230 km from Ho Chi Minh City. This complex of islands measuring 75km2 in total has a population of more than 5,000 inhabitants.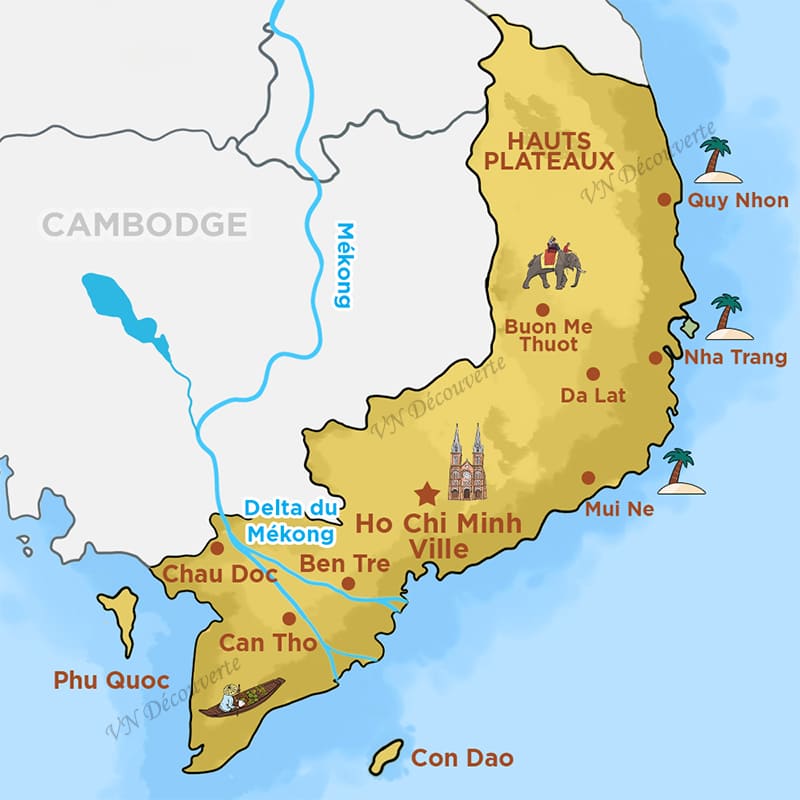 What does Con Dao look like?
In the past, this "squash island" was just a technical stopover for ships plying the routes between India and China, until 1857.
After this period, the capture of Saigon by the French colonial regime threw the paradise archipelago of Con Dao into turmoil, with the decision to open a penal colony there called Phu Hai, better known under the name of Poulo Condor, and whose Rod cages were infamous for particularly inhumane and unsanitary conditions of imprisonment.
After national reunification in 1975, the prison was transformed into a place of memory. Along with the other remains built during the colonial period, Con Dao today offers its visitors the opportunity to understand the courage of the Vietnamese independence fighters and the deadly atrocity of the war.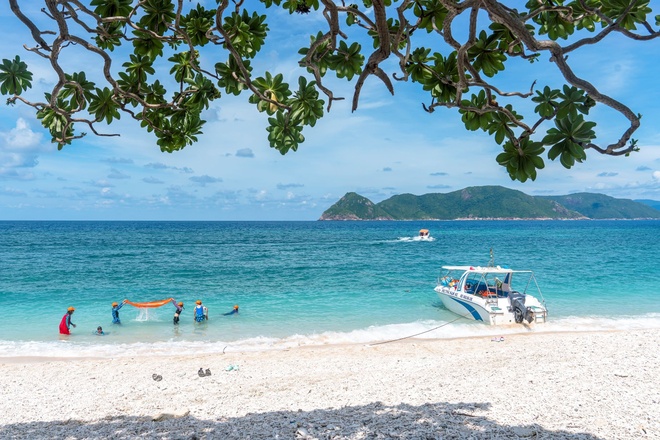 As for nature, Con Dao Vietnam, due to its geographical position, still retains today its great biodiversity, until now little invaded by urban modernization. The national park of the same name founded in 1993 brings together 40 thousand hectares including areas on land and at sea. There is a rich fauna and flora with no less than 135 animal species and 882 plant species. Its maritime reserve contains splendid coral reefs.
Many attractive activities on land and sea such as diving, fishing, walking in primary forests and visiting historical remains as well as observing turtles laying eggs, etc. are offered on the island and make this destination a true paradise on earth!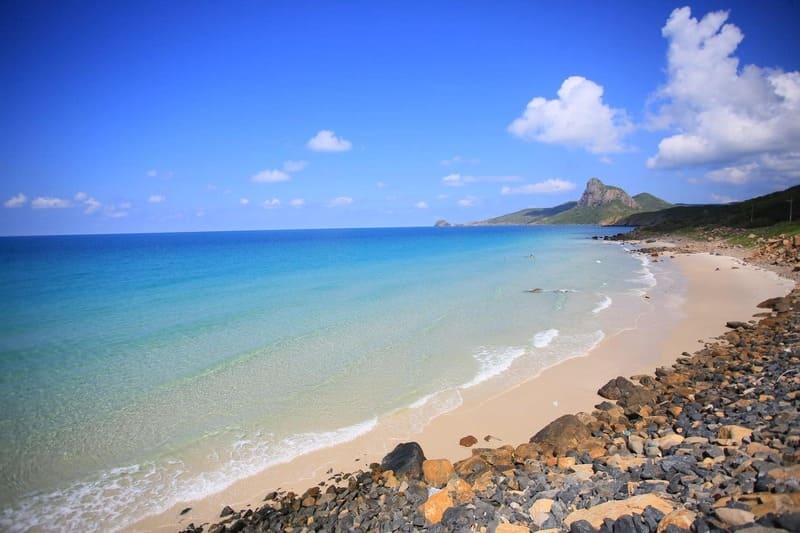 When to go to Con Dao?
Con Dao, in Vietnam, is subject to the same weather as the south of the country. The best time to go to Con Dao is therefore from March to September, because at this time the sea is generally calm, with few big waves, which is favorable for all activities. During this period, from June to September, we are in the rainy season, however, the short seasonal showers late in the day in the south pose no problem for walks and sightseeing activities on the island. The sun and pleasant temperatures are perfect for scuba diving or relaxing on the island's pristine beaches. Additionally, during this time, visitors will also have the opportunity to observe sea turtles laying eggs.
From October until November there is heavy rain and the sea is rough. In December, the weather gradually improves as we exit the rainy season and enter the dry season. However, it is still not ideal as the waves remain large and the wind strong. In general, outside the best periods, Con Dao is exposed to large waves caused by the northeast wind, even if the sun is present all the time.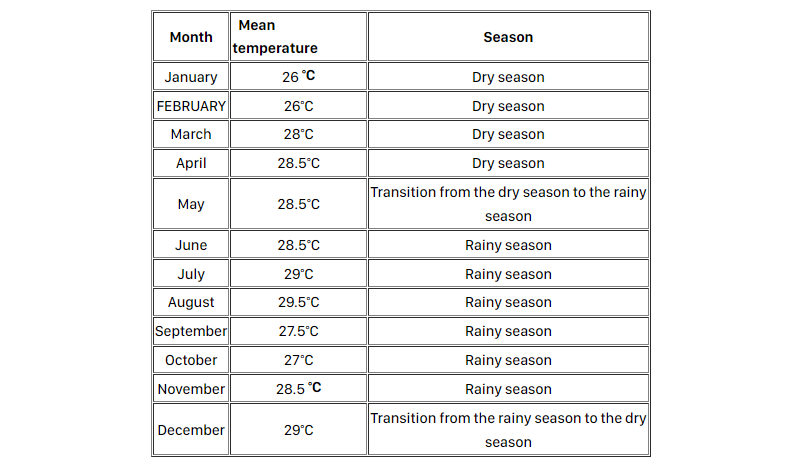 How to get to Con Dao?
There are two ways to get to Con Dao Island:
By plane : There are several daily flights from Hanoi, Ho Chi Minh City and Can Tho to Con Dao by Vietnam Airlines and Bamboo Airways.
By speed boat : Visitors can reach Con Dao by speed boat from Vung Tau, Soc Trang and Can Tho by 3 companies: Con Dao Express, Con Dao Greenlines and Superdong. Transfer time is 2.5 to 3.5 hours depending on the departure points.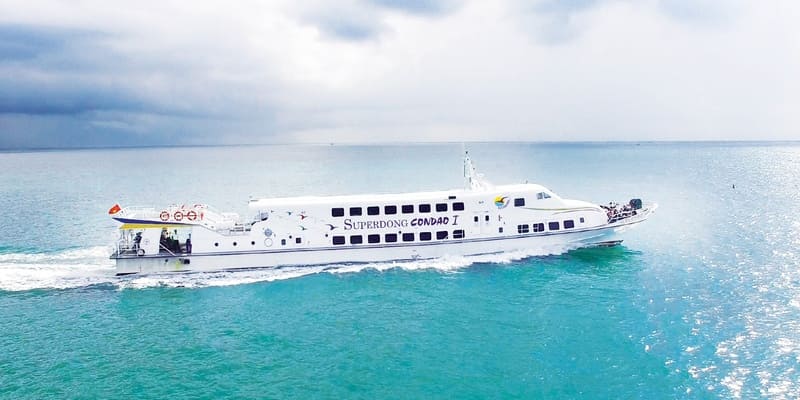 Con Dao, what are the must-see things to do and see?
Con Dao is not only a haven of peace excellently suited to a bath in nature but also an island destination where the days are always full of attractive activities. From a simple bike ride to water activities without forgetting of course the peaceful rest on the beautiful beaches...without forgetting to take a look at the historical remains! Here is the top list of things to do on this wonderful island.
Stretching over more than 200 km of coastline, Con Dao is home to numerous wild beaches of fine white sand, surrounded by turquoise waters and spread throughout the island. The sea is so transparent that you can see the colorful coral reef. Here are the most popular beaches: Nhat beach, which only appears at low tide; Dam Trau, judged to be the most beautiful beach in Con Dao and which has the particularity of being hidden in the middle of lush nature, bordered on one side by multi-shaped rocks and on the other by wild green jungles; Suoi Nong, accessible only after a short hike through the jungle and with a unique mangrove ecosystem on the archipelago; Ong Dung cirque, Bai Dat Tham beach, Dam Tre bay.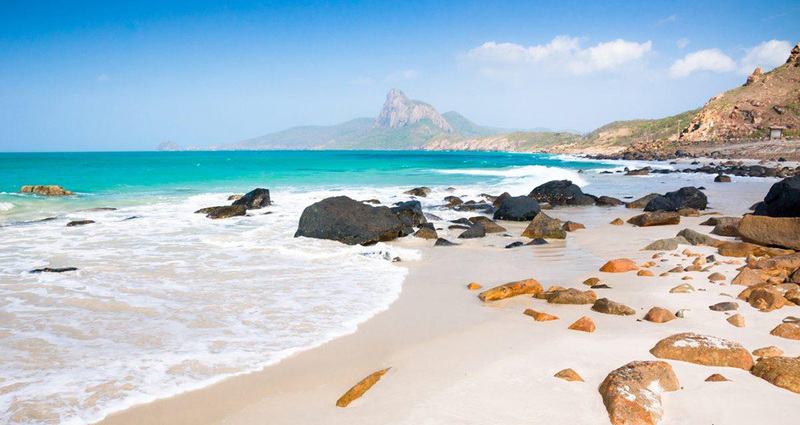 Diving, snorkeling, sea excursions in Con Dao
Con Dao is one of the most beautiful diving sites in Southeast Asia. Possessing a very diverse ecosystem with an important coral reef and 1,300 different marine species, the Con Dao archipelago, still wild and well preserved, offers experienced divers and beginners 35 diving spots, from 15 to 50 meters, departing from islands of Con Son, Cau, Trung. The lucky ones will be able to observe dolphins and dugongs (herbivorous marine mammal with a tapered body). It is recommended to dive from April to September because the sea is calm, warm and you will have excellent visibility to admire the fish and corals.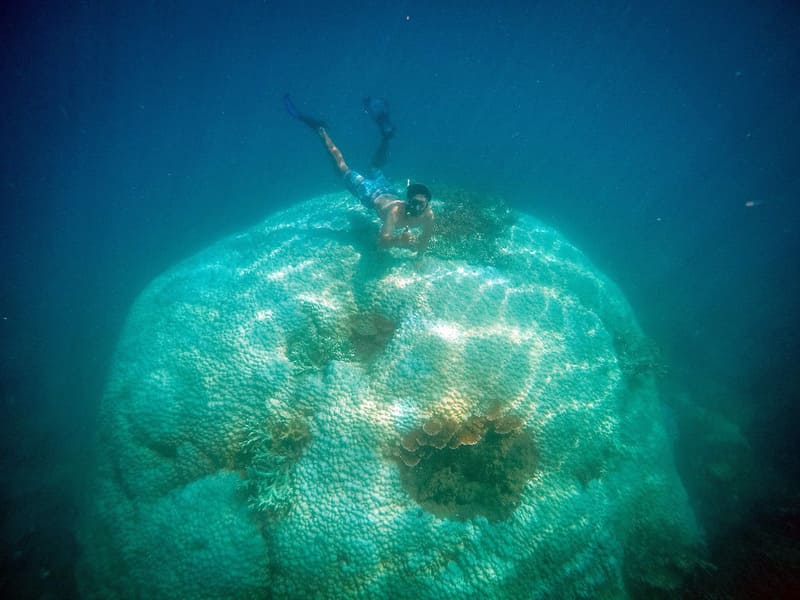 Observation of turtle nesting in Con Dao
Con Dao National Park remains the largest turtle conservation area, with the arrival each year of 350 nesting turtles and 300,000 baby turtles which then join the sea, since 1995. To date, there are 16 nesting beaches with several sea turtle conservation stations. Sea turtle breeding season typically lasts from April to September, with peak season from June to August. Visiting this area during this time, visitors can observe many sea turtles digging nests and laying eggs, especially on Bay Canh Island, where turtles lay eggs in greater numbers.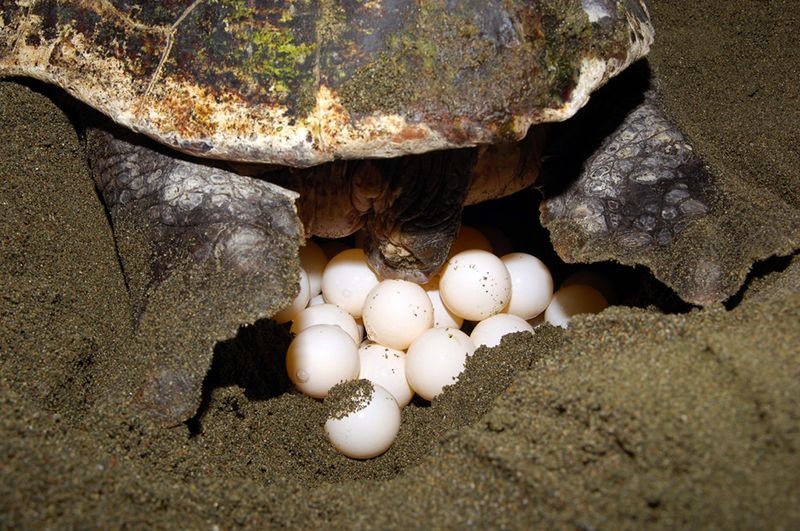 Approximately from August to November, the eggs hatch. Visitors can participate in the baby turtle release activity. This experience is not only fascinating, but also extremely meaningful for nature and animal lovers.
It is essential to emphasize that to participate in this activity you must register with the local authorities in advance, and it is necessary to be accompanied by these authorities to ensure the safety of the turtles. Finally, it is advisable to bring insect repellent if you plan to observe turtles at night.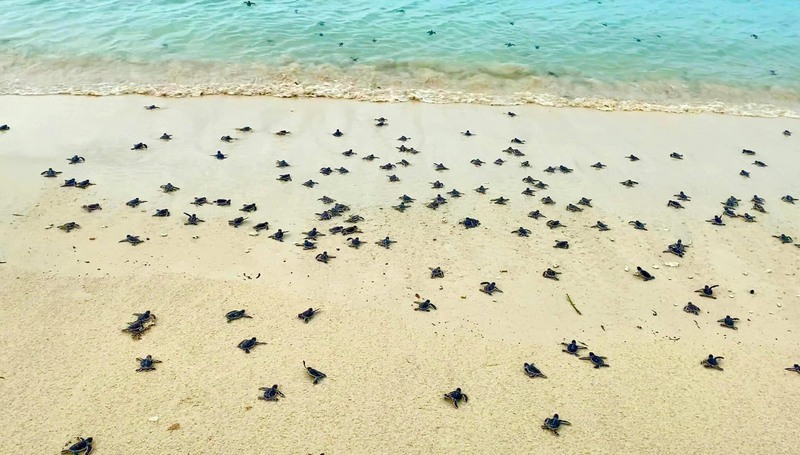 Created in 1993, with an area of ​​19,883 hectares, distributed between land and submerged areas, this park has an exceptional ecosystem divided into 2 categories: the forest ecosystem, serving as a refuge for 1,077 plant species, 155 animal species and the very diverse marine ecosystem with nearly 1493 species. In 2013, Con Dao National Park was registered in the Ramsar list – the most important wetlands in the world. It is the sixth wetland and the first maritime Ramsar site in Vietnam.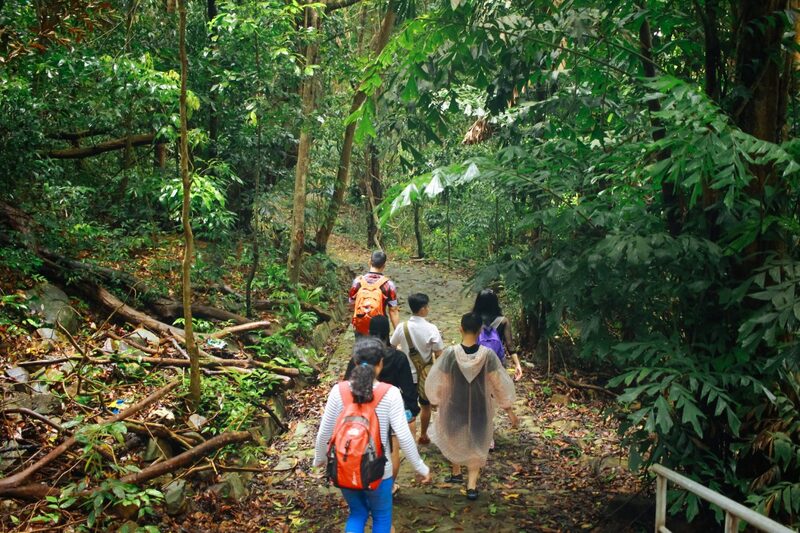 The old prisons of Con Dao: a historical reminder
This penal colony of Poulo Condor, known as "hell on earth", surprises the whole world for the inhumane conditions of detention of prisoners at the time. It is a set of several prisons with camps, gloomy isolated cells, tiger cages.... It was used by the Annamite power before being reused by French troops, since 1862, to imprison Vietnamese revolutionary soldiers. .
These high places of memory and commemoration, where daily acts of barbarity and savage torture, pay homage to the 20,000 revolutionary prisoners who died in this prison complex during colonization. Currently, only three sites are open to visitors: Phu Hai - the largest and oldest prison in Con Dao, built in 1862, on an area of ​​12,015m2, Phu Tuong camp, the deadliest prison, built in 1941 by the French, including the famous tiger cages of only 5m² - very cramped and the gloomy torture cells and the Phu Binh camp with its tiger cages, built by the Americans in 1971.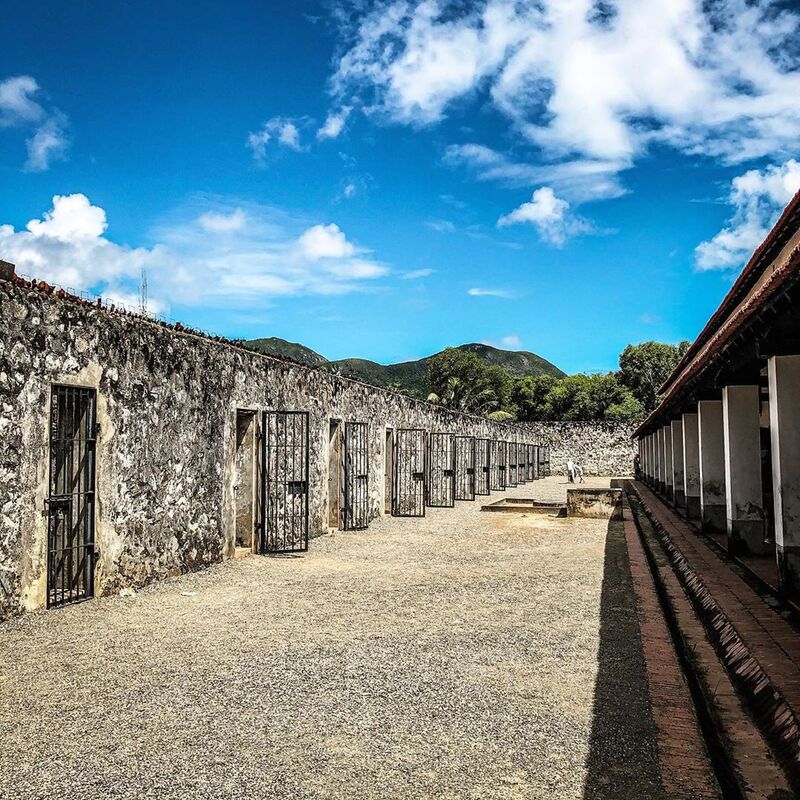 The largest cemetery on the island of Con Dao is the final resting place of thousands of Vietnamese revolutionary soldiers detained, tortured and died in prison between 1862 and 1975. Appearing since French colonization, it was rebuilt, restored in 1992 on an area of 20,000 hectares and today houses nearly 1922 tombs. The most visited tomb is that of Vo Thi Sau, a young national heroine, resembling your French Joan of Arc for her exploits. She was one of the first prisoners on the island and was executed at just 19 years old.
Con Dao has two beautiful Buddhist pagodas that should not be missed! The Van Son Tu pagoda is a beautiful structure, clinging to a mountain, with the particularity of having a breathtaking view of the Con Dao district and the bay of Con Son. The second pagoda of Con Dao, recently built between 2009 and 2011, is dedicated to the Vietnamese heroes, sacrificed in the prisons of Con Dao, hell on earth for 113 years.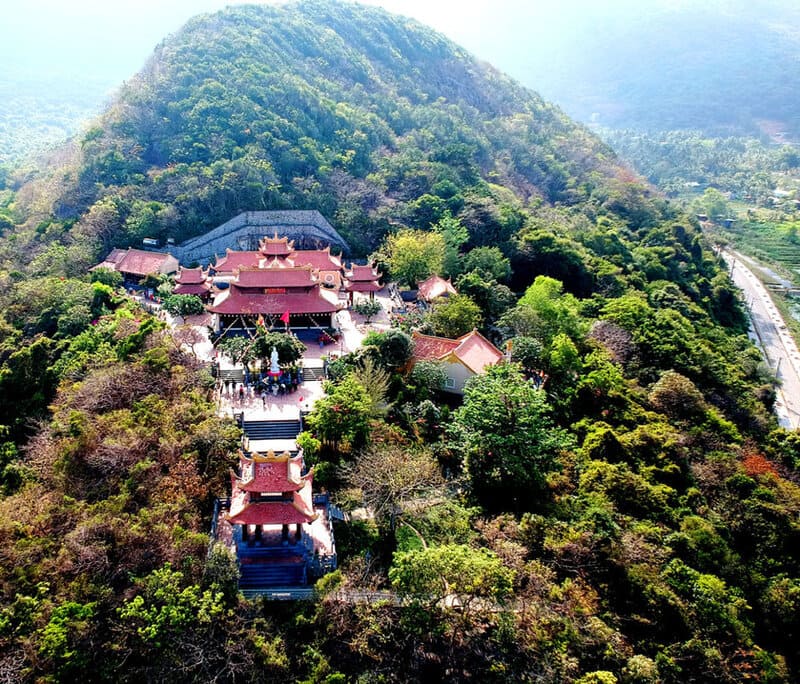 Where to stay in Con Dao for a perfect stay?
Although far from the coast, Con Dao's hotel offerings are quite varied, ranging from luxury to charming hotels and guesthouses with standard service. It is therefore not difficult to find suitable accommodation according to the needs and budget of each traveler, knowing that due to its geographical location, this destination is more expensive in terms of price compared to other tourist sites in the area. same scale as Phu Quoc for example.
A little note for travelers who are still hesitating between Con Dao or Phu Quoc is that this island is perfect for lovers of tranquility and a wild and authentic natural setting, unlike Phu Quoc where the profusion of services is not always accompanied by pure relaxation.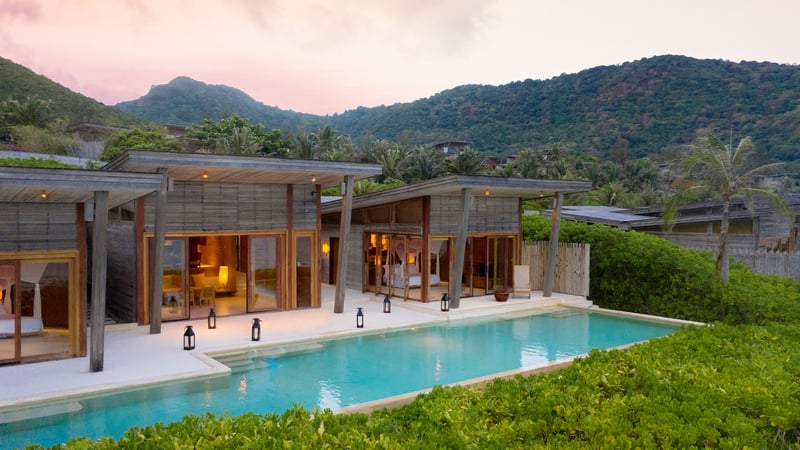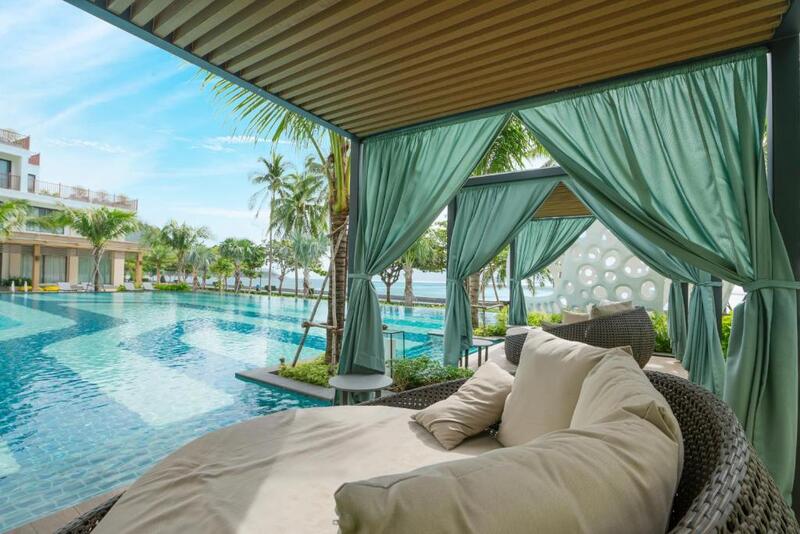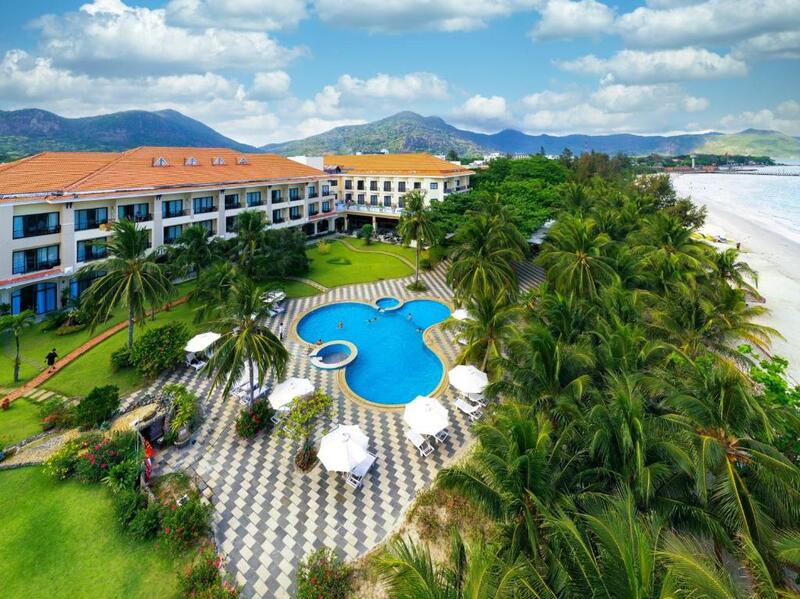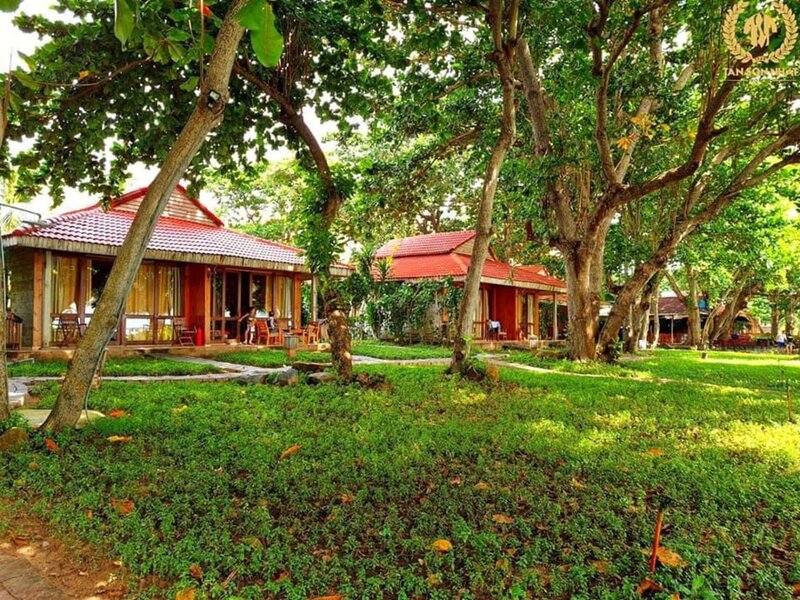 Our last words,
Long renowned for its history of the horrible penal colony of Poulot Condor, we too often ignore the rare beauty of this island bordered by beaches with clear waters and primary forests. It is only since the 1990s that the splendor of Con Dao has been revealed to the general public. This unusual tourist spot has everything to satisfy even the most picky travelers. Swimming in clear waters, tanning on white sand, diving to discover the underwater world, fishing aboard a boat, or hiking in primitive forests, campfires, visiting historical remains, nocturnal observations of turtle nesting, nothing is missing to seduce you.
---