Hue Vietnam, the 8 essential questions before going there
Hue was once the imperial capital of the country of the Dragon in the 19th century. With a UNESCO World Heritage site designation, Hue is an exceptional city in terms of culture, history and architecture. It is surrounded by mountains, lagoons, and beaches, with the poetic Paerfume River flowing through it. Hue is considered a must-visit destination in the country. Join us as we explore the top sites not to be missed and provide you with all the practical information to fully enjoy this beautiful city in Central Vietnam.
1. Where is Hue located?
Hue, also known by its full name Thua Thien Hue, is a city located in central Vietnam, near Da Nang (the capital city of the region), between the capital Hanoi to the north and Ho Chi Minh City to the south. The Hue and Da Nang region is bordered by the famous Cloud Pass (Hai Van Pass), one of the most majestic mountain passes in Vietnam. Hue boasts a coastline of 120 km, offering stunning landscapes that combine the sea and the majestic mountains of the pass.
Hue is one of the most developed cultural and tourist centers in the central region of Vietnam.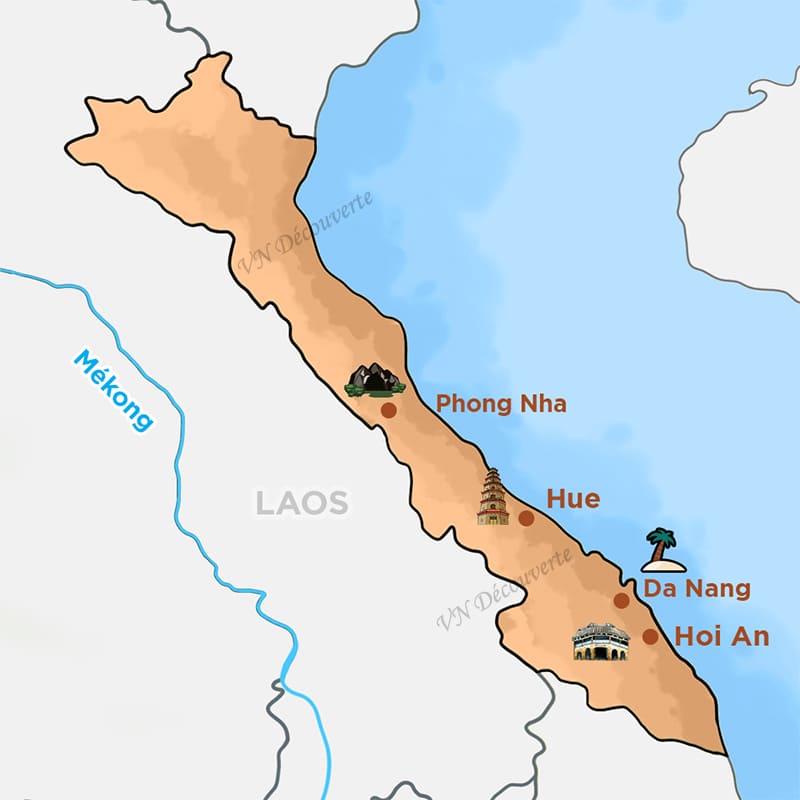 2. What are the characteristics of Hue?
When we think of Hue, we immediately think of the former imperial capital of Vietnam. As the last imperial capital of Vietnam (1802-1945), Hue is home to numerous cultural-historical monuments linked to feudal dynasties: citadels, palaces, tombs, temples and pagodas.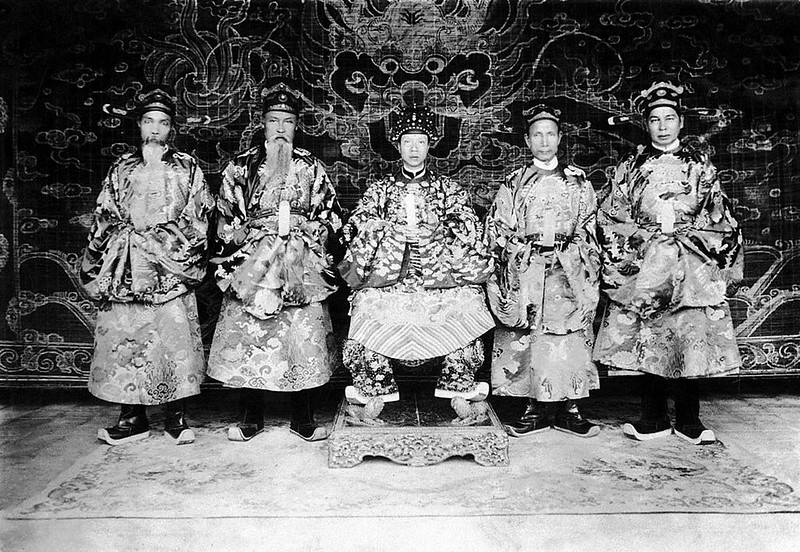 Hue is also known as the "conical hat capital", due to its artisanal villages specializing in the making of this iconic accessory. Local artisans are renowned for their unique craftsmanship, especially in creating conical hats adorned with embroidered patterns and poems.
Another iconic image of Hue is that of the Trang Tien Bridge which majestically spans the poetic Perfume River, stretching gracefully as a timeless link between history and the present. This bridge imbued with subtle beauty was built by the French in 1899, and since then it has stood proudly, a silent witness to the eras that succeed one another.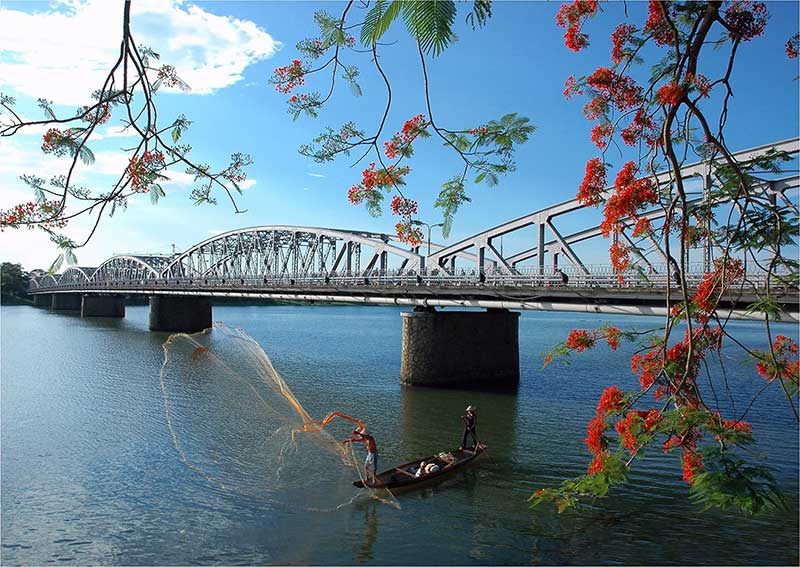 3. How to get to Hue?
Hue is served by flights from Hanoi and Ho Chi Minh City. Each flight takes approximately 1 hour. Airlines such as Vietnam Airlines, Bamboo Airways, and VietJet Air offer direct flights to Hue.
If you are looking for the most economical option, the bus is worth considering to get to Hue. However, you should be aware that this choice involves a longer journey time, generally more than 12 hours.
The train is a popular option for travelers wanting to get to Hue, offering both a budget-friendly experience and the chance to admire beautiful scenery from the windows. The train journey allows you to appreciate the exceptional panoramas of the region, especially when the train crosses the majestic mountains and runs along the sea.
4. What is the best time to visit Hue?
Hue, situated in the central part of Vietnam, straddles the country's two distinct climatic zones but can be visited year-round. However, the best time to visit is from March to September, which corresponds to the dry season.
From June to July, it's the peak of summer, with hardly any rain, and temperatures can reach up to 35-38 degrees Celsius.
5. How many days to spend in Hue?
If you have a tight schedule and also need to visit other places, planning 2 days will be enough to experience the sights of Hue. However, if your schedule is less busy, it is recommended to allow 3 days to fully appreciate this city.
For more details, you can read the following part about places and activities not to be missed in Hue, which will help you organize an itinerary suited to your needs.
6. The 10 best places to visit in Hue: what to visit?
Hue Imperial Citadel represents a major historical site, having been the capital of the Nguyen Dynasty for 140 years, from 1805 to 1945. Today, this gem is considered a priceless relic as part of the Hue Monument Complex, recognized by UNESCO as a World Heritage Cultural Site.
This architectural complex is an exceptional testimony to the imperial past. It once housed more than 150 palaces of all sizes, richly decorated with sculptures and brightly colored reliefs, serving as residences for emperors and their concubines.
The imperial city of Hue is distinguished by a harmonious fusion of varied architectural arts, mixing oriental philosophy with the influence of the works of Vauban.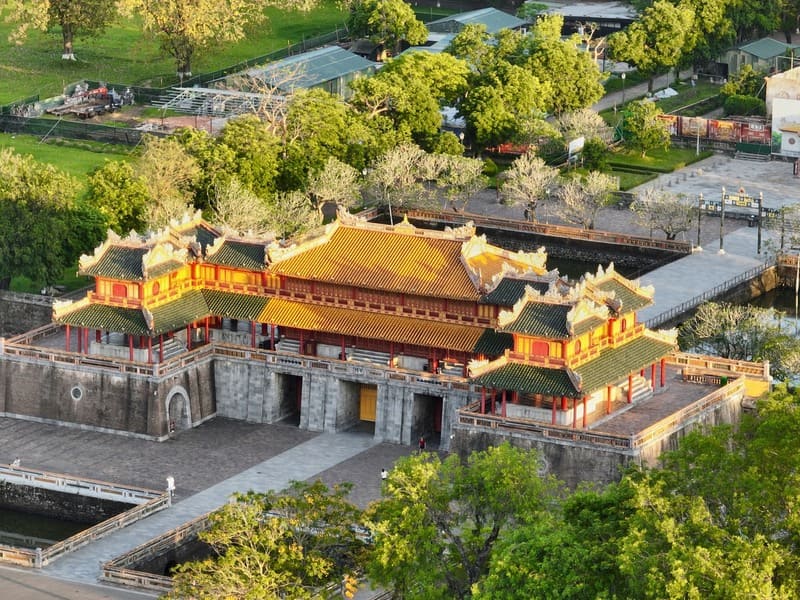 When we think of Huế, we think not only of the citadel, palaces, temples and pagodas, but also immediately of the vast mausoleums of the Nguyễn kings, architectural works of art reaching the pinnacle of traditional art and integrating harmoniously with nature.
The Nguyễn dynasty lasted over 140 years with a total of 13 kings. However, due to different historical reasons, only 7 mausoleums of kings still exist today. Most mausoleums in Huế were built while the kings were still in power. Artistic themes were chosen by the kings themselves, and architecture was approved by the king himself, who often oversaw construction work.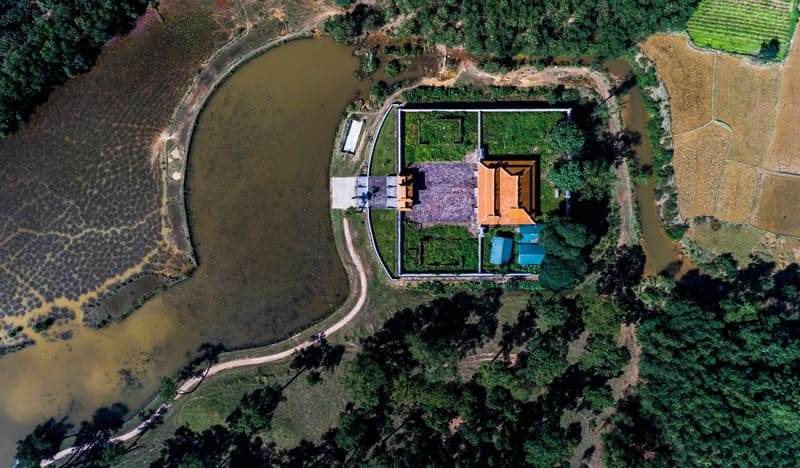 When you visit  Huế, you can try to visit at least one mausoleum to feel the majesty and grandeur of the golden age of Vietnam's royal dynasty. To learn more about choosing which mausoleums to visit, continue following the content below in Part 7.
The Incense Village of Thuy Xuan
Located just 7 km southwest of the city center of Hue, the Thuy Xuan Incense Village has deep roots dating back about 700 years, during the Nguyen Dynasty. Once a supplier of incense to the royal court, mandarins, and residents of the surrounding regions, this village continues to preserve and develop its traditions despite the many changes over time.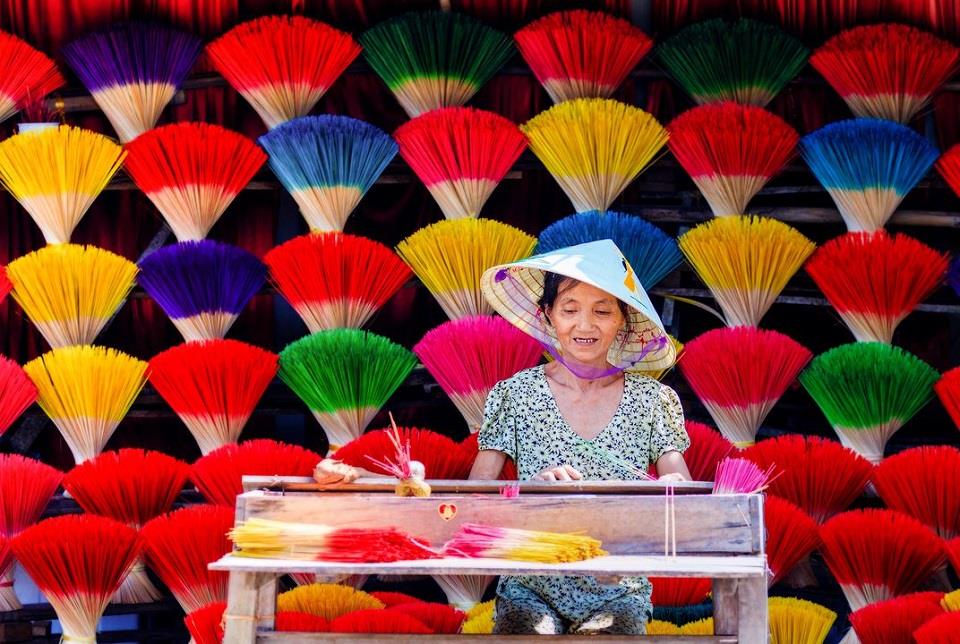 Visitors have a unique opportunity to get a close look at the artisanal process of making incense and even participate in some stages of its creation. But that's not all! You can also have an unforgettable experience by donning the elegant traditional Vietnamese attire, the Ao dai, to capture beautiful photos amidst the vibrant colors of the incense in the village.
To the right of Truong Tien Bridge is Dong Ba Market, the largest and oldest historical market in Hue city. It is also one of the largest markets in central Vietnam, where passers-by can find everything they want: vegetables, fruits, objects, clothes and souvenirs of all kinds, offering a truly authentic experience for travelers in quest for the "real" Vietnam.
Hue is also the birthplace of the famous national symbol, the conical hat (Non la). Dong Ba Market is the perfect place to buy a beautiful Vietnamese conical hat as a souvenir.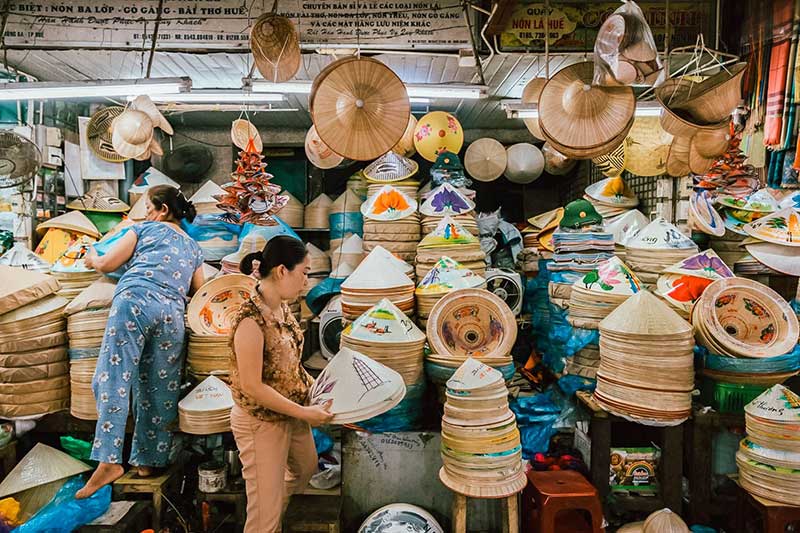 The famous Perfume River meanders gracefully through the city of Hue, originating in the Truong Son Range, a long mountain range bordering the border between Laos and Vietnam. This river flows peacefully through the historic city of Hue.
The tombs of kings, pagodas and temples that line its banks give this body of water an iconic status, making it the very symbol of the ancient imperial capital of Hue. A dragon boat ride on this poetic river is a must. You soak up the exquisite scents of nature and flowers, hence its evocative name "Perfume River".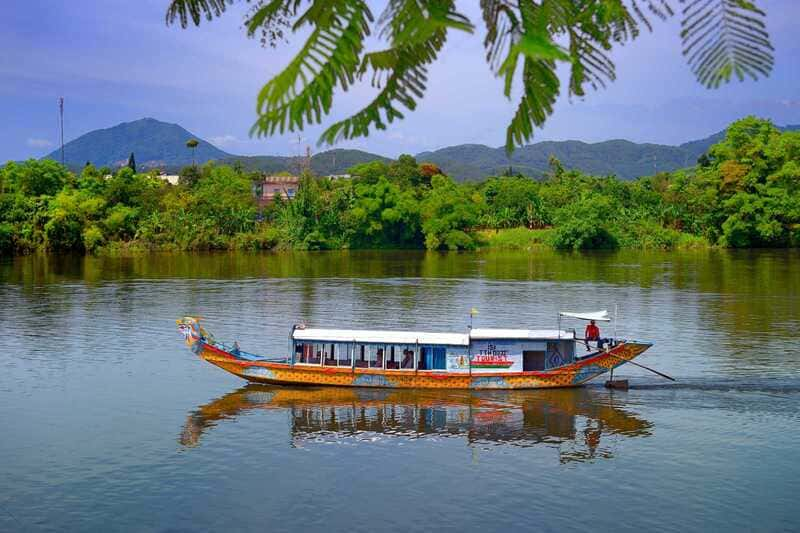 This is the most famous pagoda in Hue, Vietnam! The Heavenly Lady Pagoda nestles on a hill overlooking the Perfume River with an absolutely magnificent view. It can be recognized from afar thanks to its octagonal tower made up of 7 floors. The three-way door opens onto a very large space. In the middle of it, the main pagoda stands majestically and provides access on two sides to a magnificent bonsai garden. This pagoda invites you to a great moment of meditation in a sublime and zen natural setting.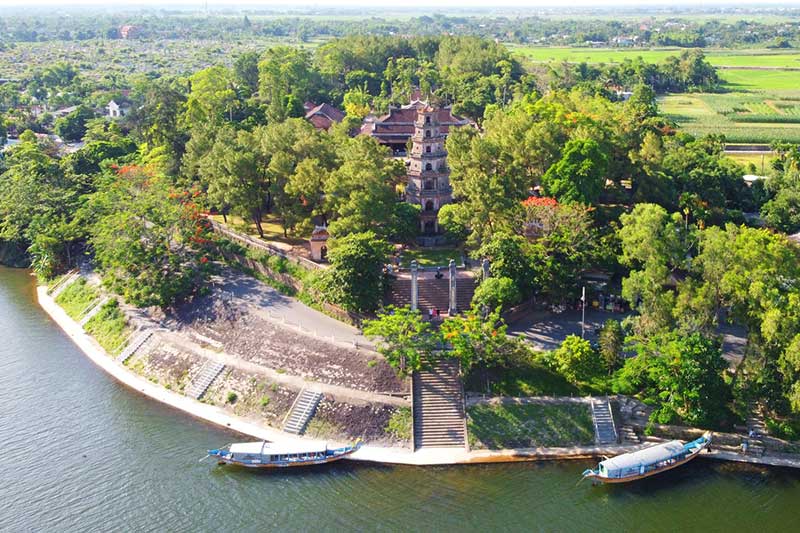 Hue is famous for its collection of imperial monuments, but we often forget that its essential excursions also include exploring the surrounding villages.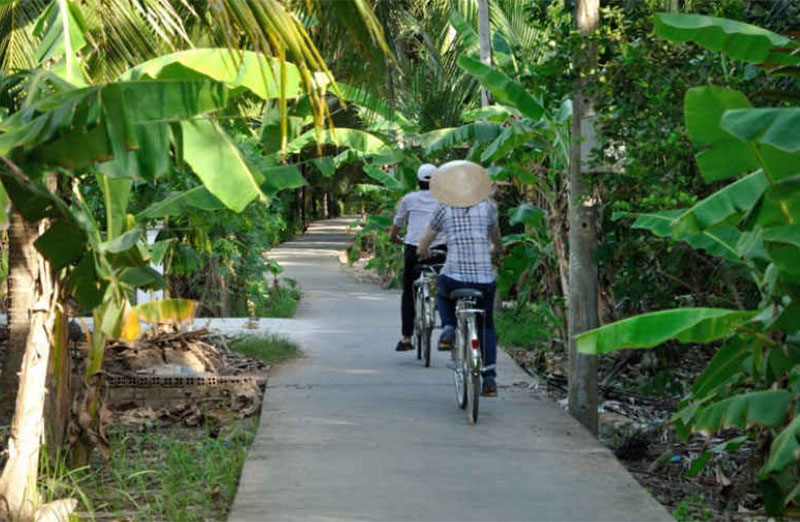 Hue's traditional villages, with their garden houses, are essential to its cultural identity. Thuy Bieu, located 6 km from the city center, stands out as a magnificent rural village where time seems to have stood still, making it one of the most beautiful in Vietnam.
For a complete exploration, opt for a bike ride, which will allow you to discover the surrounding nature in a perfect way. Far from the hustle and bustle of the city, this getaway to the countryside of Hue will offer you unforgettable memories.
Located next to Thuan An beach, the Tam Giang lagoon echoes the Tonlé Sap with its landscapes of prints crisscrossed by an immense forest of bamboo poles. The Tam Giang lagoon provides an excellent opportunity for immersion in the lake life of Hue fishermen.
At sunset, a boat trip to discover fishing sessions among millions of pikes will inspire more than one or a bike ride in the countryside in the maze of villages around the Tam Giang lagoon will stay for a long time anchored in your memory.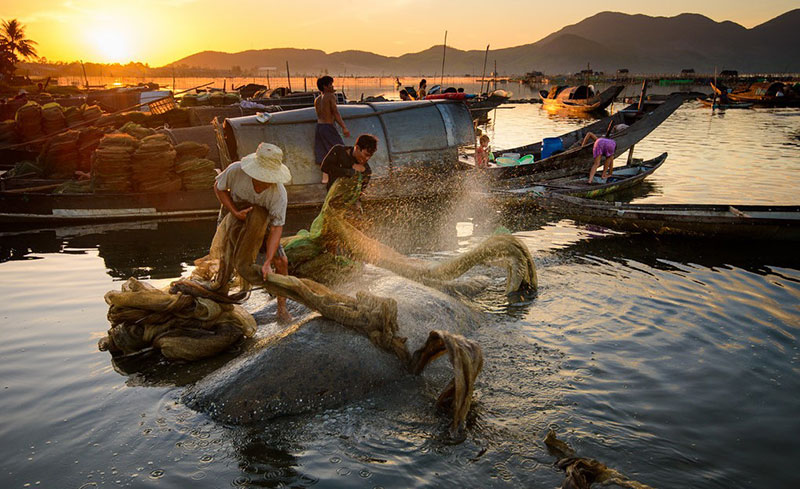 The seawater of Lang Co Bay is renowned for its light blue hue and vast white sand coastline. With an average temperature of around 25 degrees Celsius, the air is extremely cool. Lang Co still retains its wild and peaceful character, which makes it a major asset. Along the coast is a charming fishing village, inhabited by fishermen who are both rustic and gentle. If you come to Lang Co to enjoy the sea, don't miss tasting fresh seafood.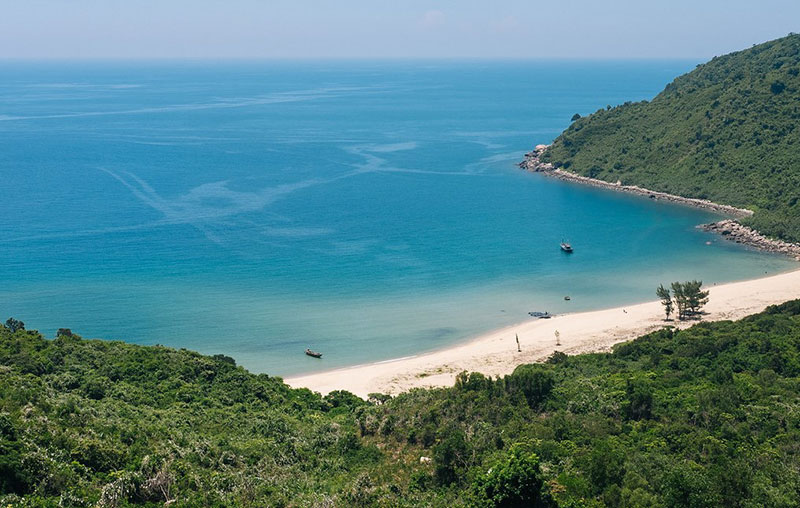 Cloud Pass (Hai Van Pass)
Cloud Pass is a famous road that runs along the coastline from Hue to Hoi An. It is named so because its summit is often shrouded in clouds. Offering one of the most beautiful coastal views in the world, the Col des Nuages presents visitors with a spectacular panorama. On one side stand majestic mountains, on the other lies the immense sea, creating a magnificent landscape where these two elements blend harmoniously.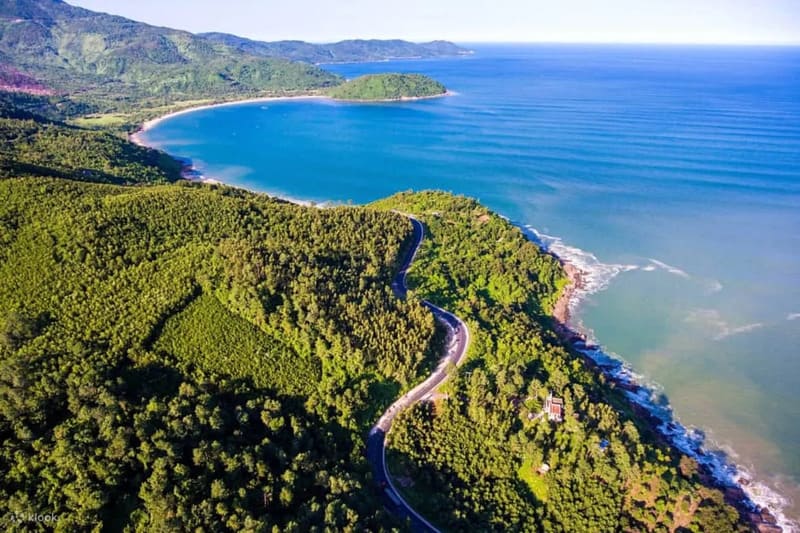 From the top of Hai Van Pass, looking south, you can admire the modern city of Da Nang. Turning north, you will discover picturesque fishing villages and Lang Co Bay with its emerald green water beaches.
7. Which tomb to visit in Hue?
All mausoleums were built and furnished according to the Far Eastern feng shui philosophy. The 7 mausoleums of Huế are located in a fairly distinct region to the west of the citadel. The reason for their location in the west comes from the ancient belief that when a king died, he joined the setting sun in the west for eternal sleep. In this quiet corner, the peaceful Perfume River flows gently, creating a poetic atmosphere.
In Hue, there are 7 mausoleums which bear witness to the history of feudal dynasties:
Minh Mang Tomb
Khai Dinh Tomb
Gia Long Tomb
Tu Duc Tomb
Duke Duke Tomb
Tomb Thieu Tri
Dong Khanh Tomb
Among which the most visited are Khai Dinh, Minh Mang and Tu Duc.
Among a group of monuments in Huế that are absolutely worth visiting, the Tu Duc Tomb is one of the most appreciated tombs among the seven imperial tombs of Hue, not only for its large number of buildings built, but also for its majestic architectural ensemble, meticulously designed and decorated.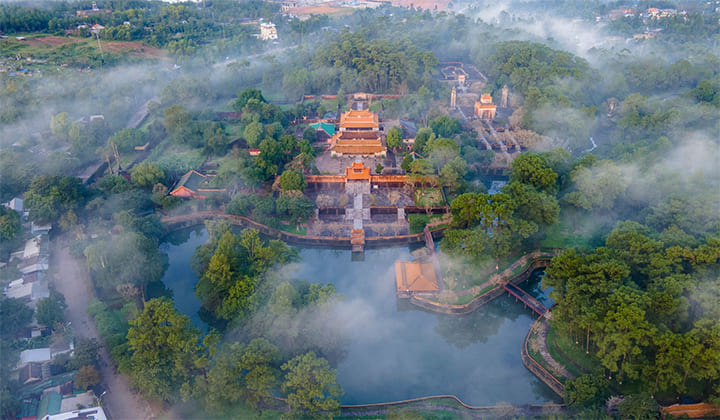 Minh Mang mausoleum is dedicated to the second emperor of the Nguyen dynasty. The Minh Mang mausoleum is simpler than that of Tu Duc but is no less magnificent. It rivals the Tu Duc mausoleum for its harmonious beauty and its undeniable charm.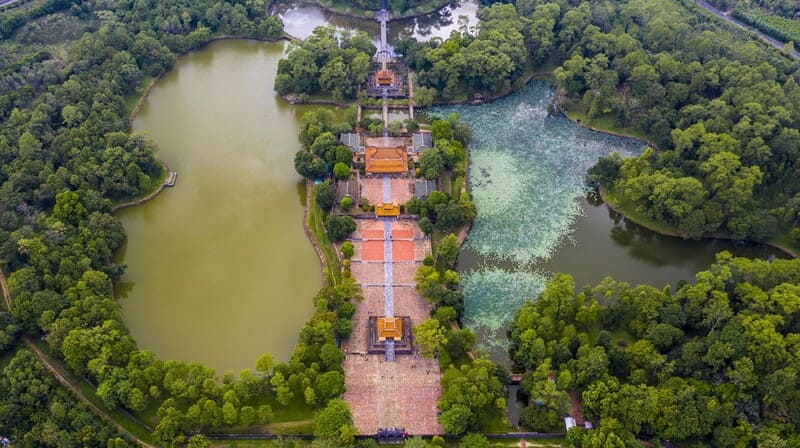 Built after the mausoleums of its predecessors and influenced by Western architectural trends, the Khai Dinh mausoleum stands out from the others, both in substance and in form. Although it is also built with a concern for harmony as tradition dictates, the Khai Dinh mausoleum is, on the other hand, shaped with cement on a very steep hill.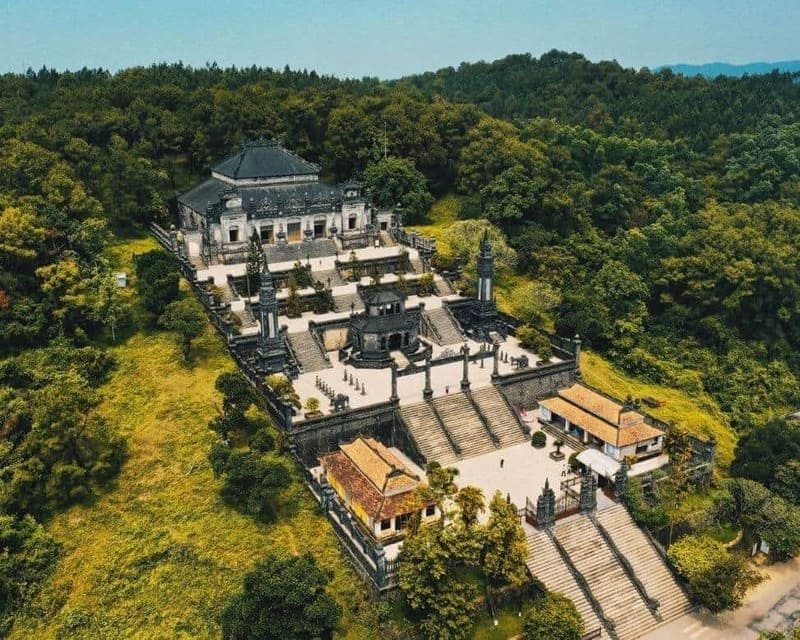 >>> Some notes we take away:
The Gia Long Mausoleum, although it may seem less impressive than others, offers an overall view of the Nguyen dynasty, with its 13 kings.
Gia Long's son Minh Mang has his own mausoleum, built during the height of the Nguyen dynasty. In our opinion, it is the most beautiful mausoleum of the Nguyen kings in terms of architecture, with its palaces, towers, sculptures and lake. A visit to this place is a must.
The beauty of other mausoleums is appreciated differently by tourists, depending on their tastes. For example, French tourists generally prefer Minh Mang, then Tu Duc. On the other hand, the English and the Japanese are more attracted to Khai Dinh. Everyone can find something of interest in discovering the different facets of these magnificent sites.
7. What are the culinary specialties of Hue not to be missed?
Bun bo Hué is a culinary specialty originating from the imperial city of Huế. Composed of a spicy and spicy broth, rice vermicelli (bún), beef (bò) and various spices, this noodle soup is delicious and stands out from other soups with its full-bodied, spicy and very aromatic flavors. Its preparation is quite elaborate due to the complexity of the combination of perfumes and flavors.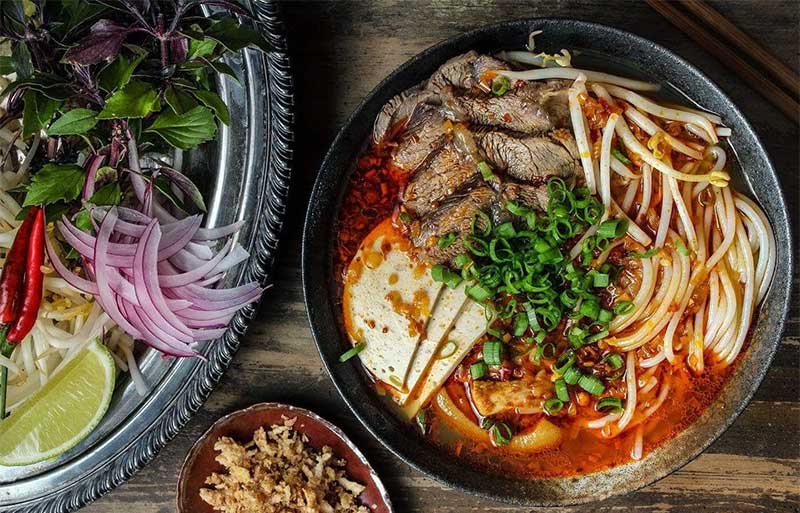 Bánh bột lọc, a dish originating from the city of Huế. It is a kind of small transparent and translucent glutinous rice cake, stuffed with seasoned minced pork or shrimp, all steamed. Bánh bột lọc is often served with lettuce leaves, aromatic herbs and a sauce for dipping.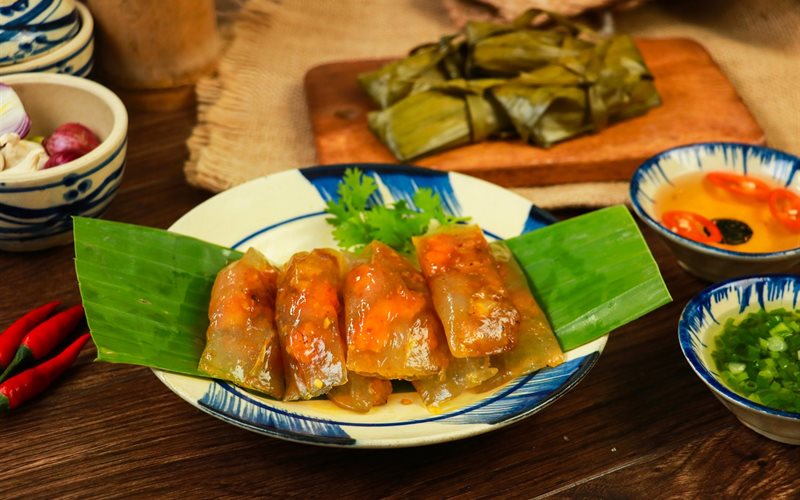 Cơm hến, a typical rice dish from the city of Huế. It is composed of steamed rice, small freshwater mussels called "hến", different herbs and vegetables, and a sauce made from chili pepper, garlic, nuoc mam (fish sauce) and lime. Everything is mixed together to create a flavorful and spicy dish, popular with Huế locals and visitors to the city.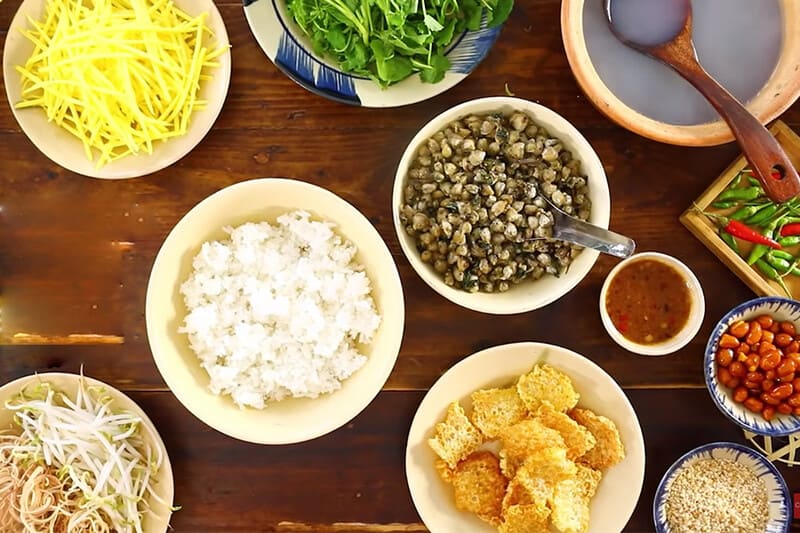 Our last words,
Considered the heart of the national heritage, with its fabulous royal constructions, this city with poetic charm, where life is good, is also a paradise for gastronomy and sumptuous natural landscapes! Hué will satisfy travelers in search of nature, culture and culinary discoveries. Hué has everything to seduce you. So… what are you waiting for, go there!
---